For Jon Jans, a little service dog named Alli has been a "godsend."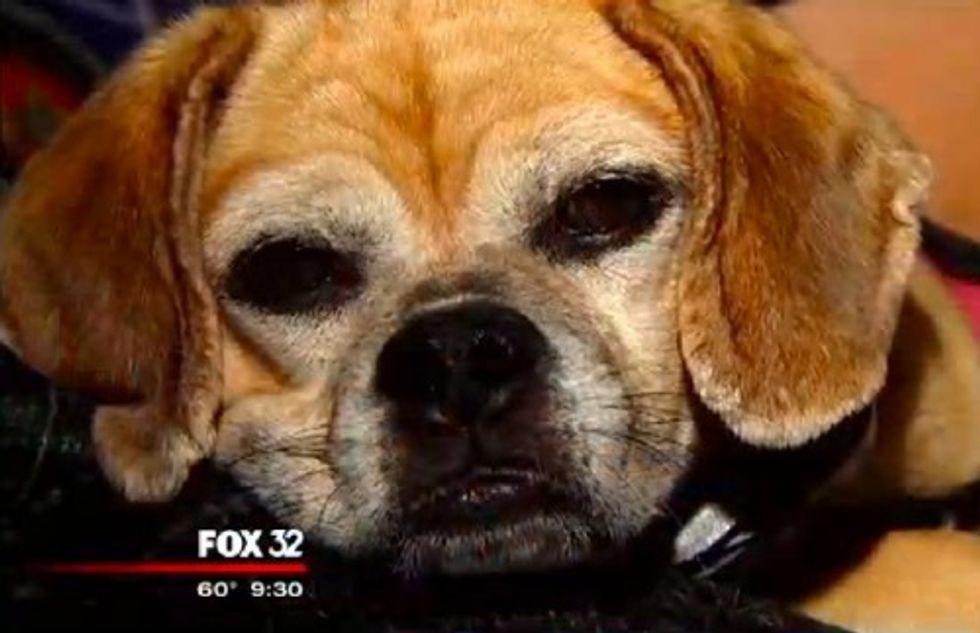 Image source: WFLD-TV
While he was deployed in Iraq, a roadside bomb blast left Jans with serious brain injuries.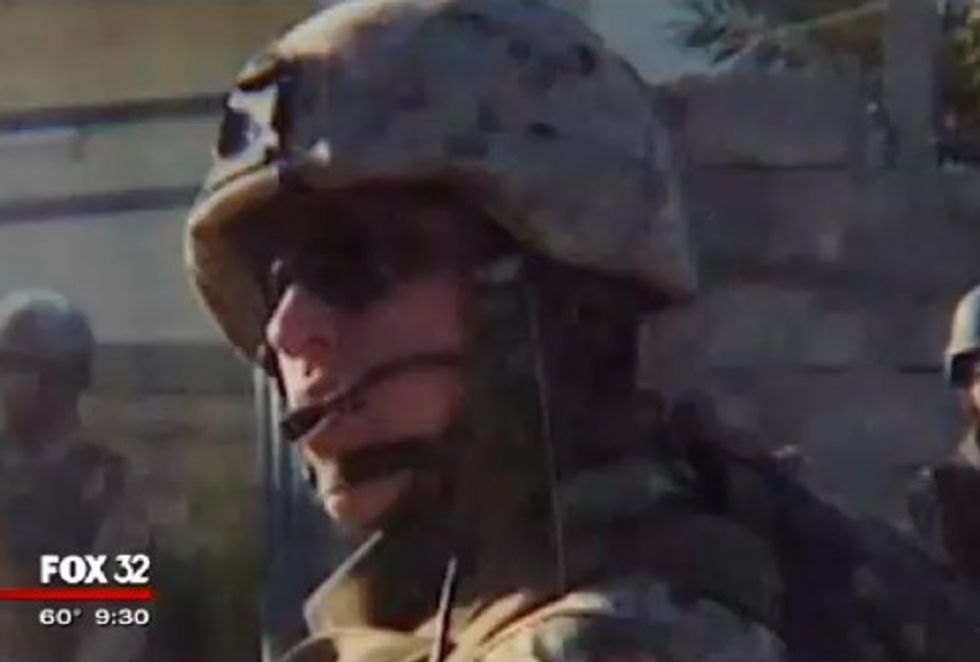 Image source: WFLD-TV
"We had a lot of suicide bombers," he told WFLD-TV, "and I don't do well in crowds or big groups of people, and that's one of the big things she helps me with. To go out."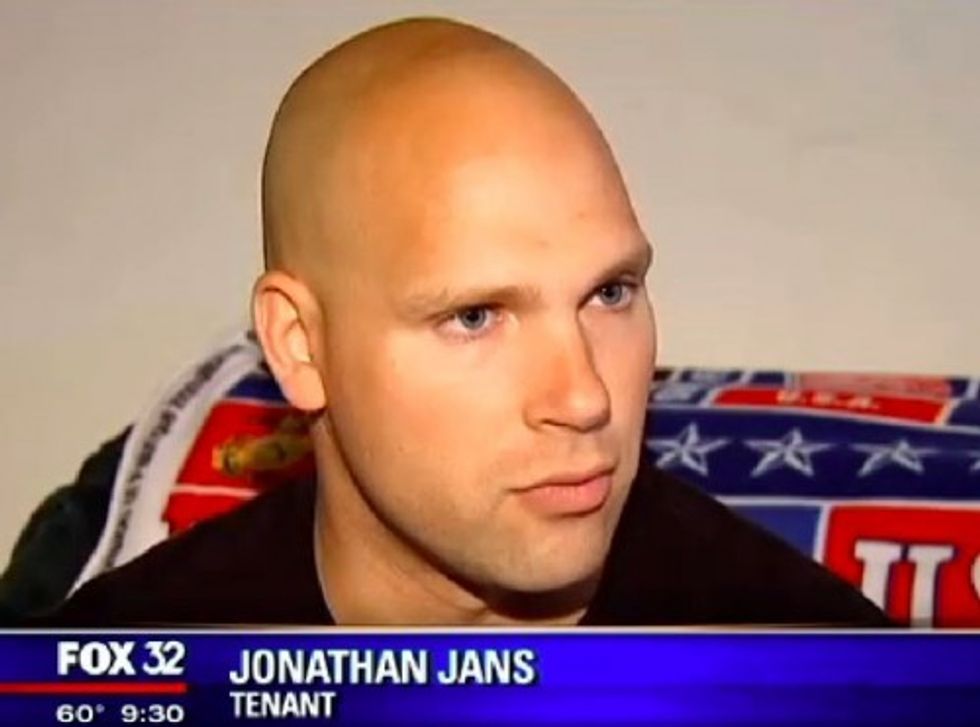 Image source: WFLD-TV
"He was on 18 medications when he got out of the Marine Corps," Jans' wife, Jillian, said. "He was on nine when we first got her. He's on six now. So that's a huge difference."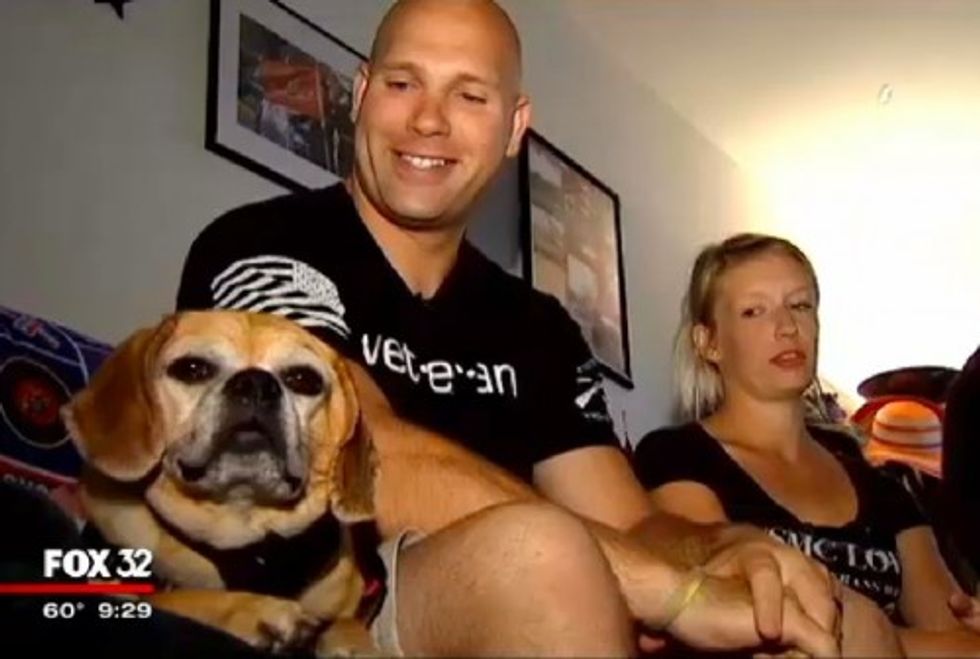 Image source: WFLD-TV
But now Jans finds himself in a conflict right here at home.
The suburban Chicago apartment complex where he and Jillian have lived for several years wants them out when their lease expires in 60 days — and has given no explanation as to why.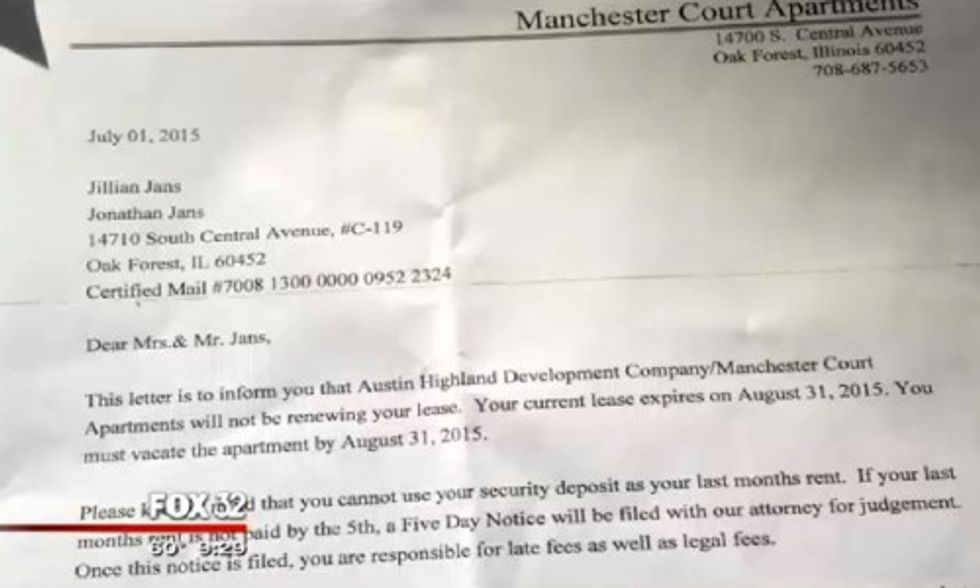 Image source: WFLD-TV
The Jans told WFLD it's probably because of Alli.
"There's no other explanation for this," Jillian added.
"Disappointing. Disgusting," Jon said. "I don't know the right word."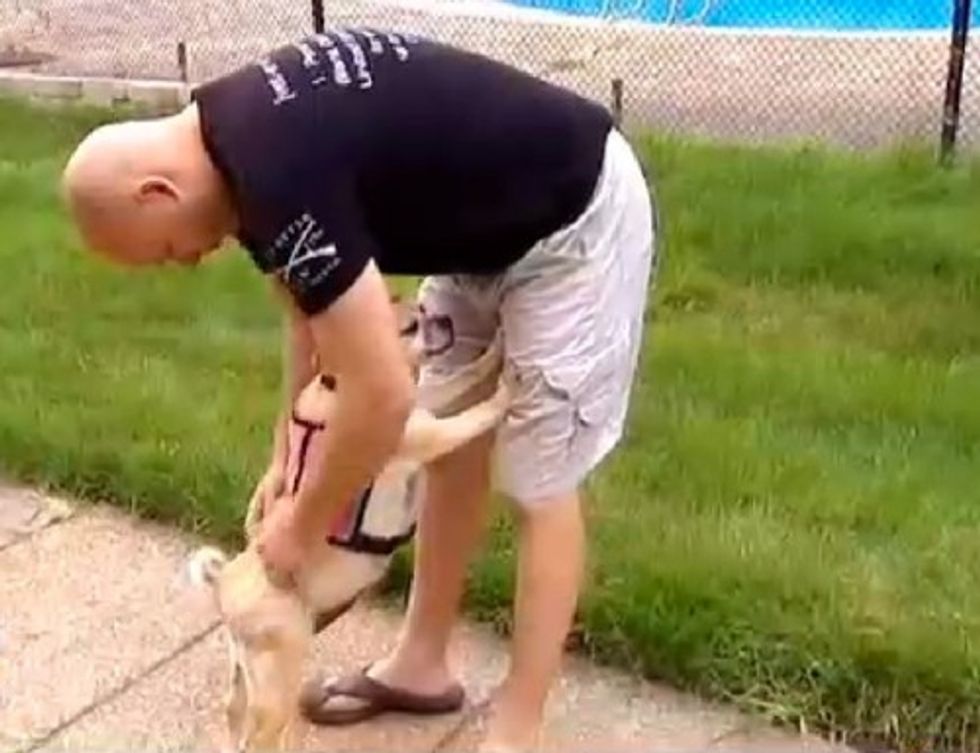 Image source: WFLD-TV
While Manchester Court has a "no dogs" policy, posted signs indicate exceptions are made for service dogs at the Oak Forest complex.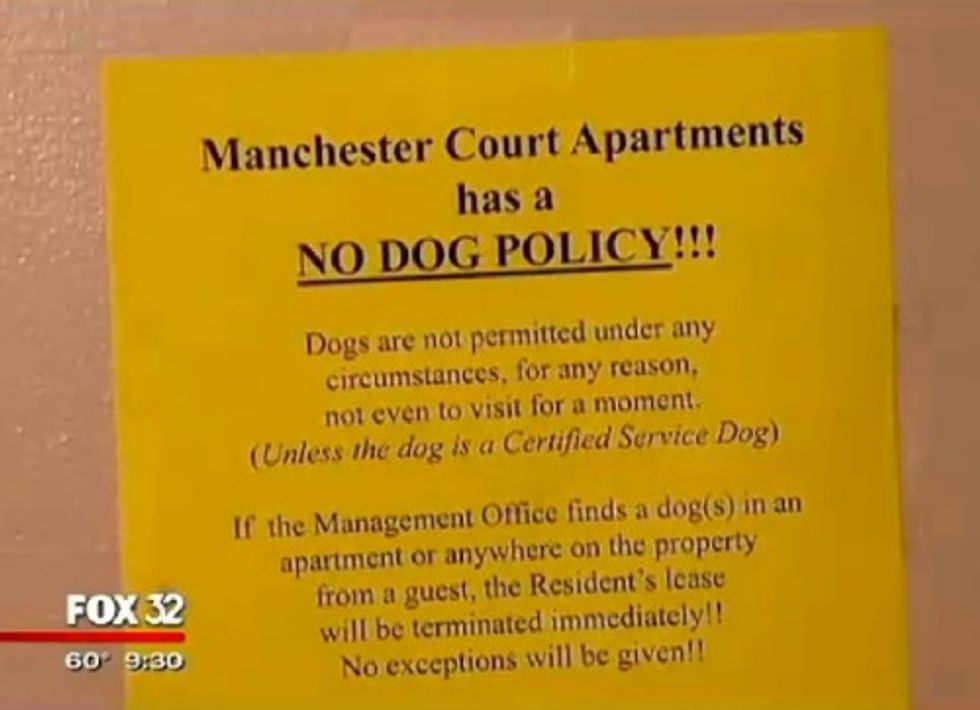 Image source: WFLD-TV
So what's the problem? The property manager wouldn't tell WFLD.
But an apartment supervisor emailed the station saying that "maintenance technicians have seen dog feces and smelled dog urine in the Jans (sic) apartment on multiple occasions," adding that multiple warnings were issued.
"This Jans family continued to let their dog out unleashed and unsupervised to defecate as it pleased," the email stated.
The Jans disputed the claim to WFLD, saying they clean up after Alli and have received few complaints at the apartment or anywhere, for that matter.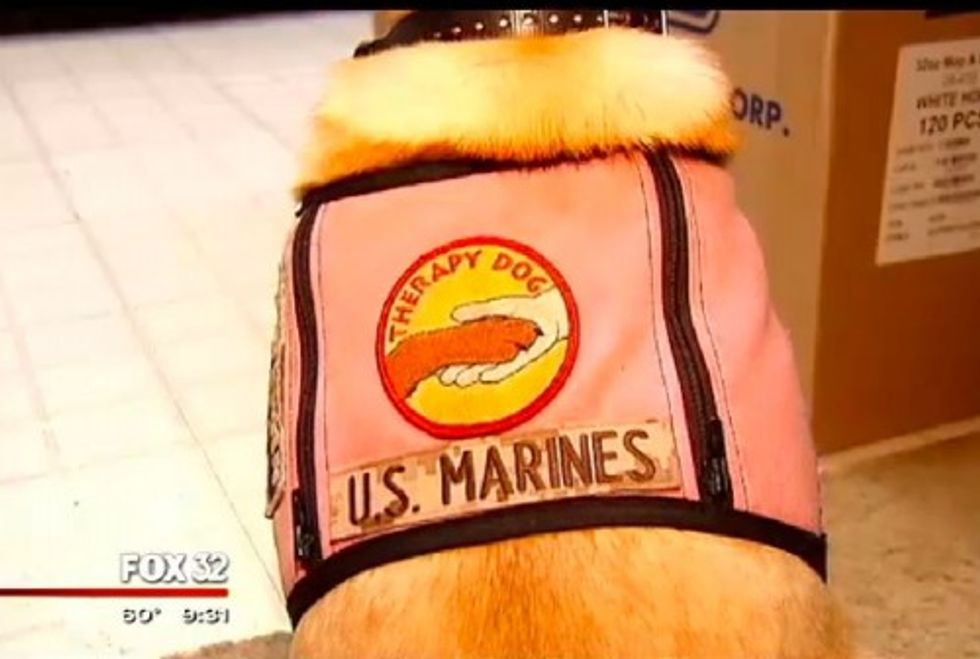 Image source: WFLD-TV
"I have never had a problem with this dog once," Jon Jans said. "Inside or outside of any establishment."
Jans told the station he's discussing next steps with attorneys.
—
Follow Dave Urbanski (@DaveVUrbanski) on Twitter