Al Sharpton's National Action Network has publicly called on Kid Rock to denounce the Confederate flag and stop using it during his performances, claiming the flag is a racist symbol.
The rock star responded to the group's request in a statement that Fox News host Megyn Kelly read on the air Wednesday night — and his critics aren't going to like it.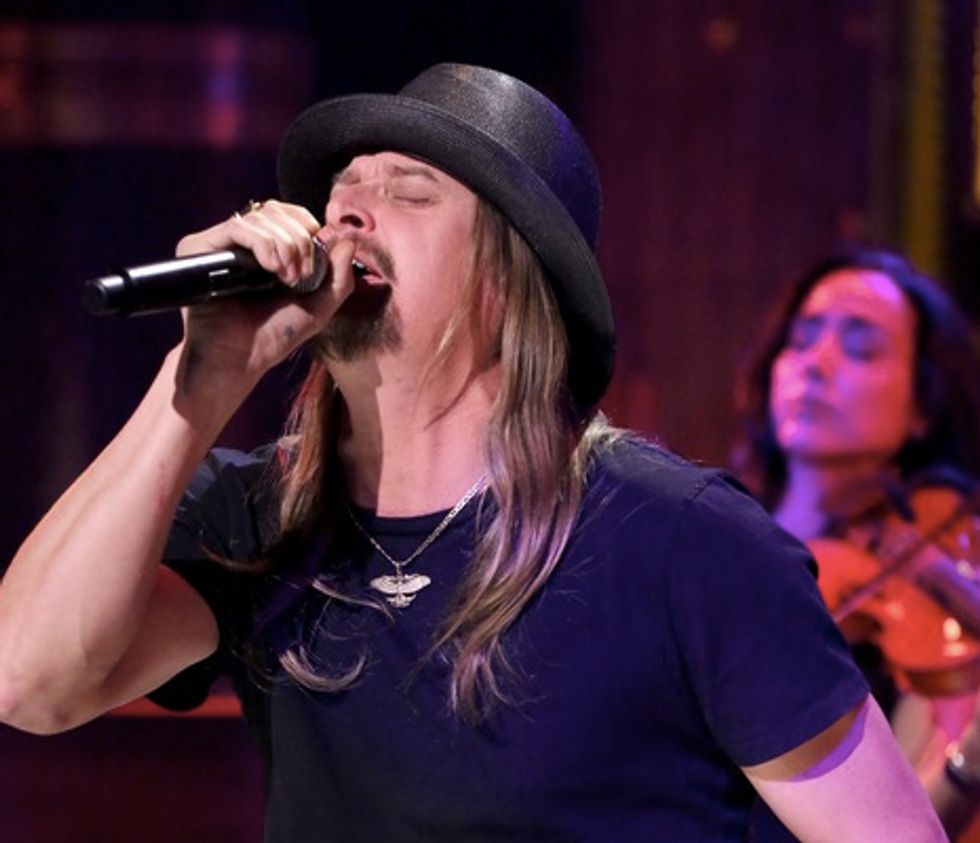 Image source: NBC/NBCU Photo Bank via Getty Images
"He has shared with us a message for those who are demanding that he denounce the Confederate flag," Kelly said in the middle of a discussion on the divisive symbol with TheBlaze TV host Dana Loesch.
She then had to "modify" Kid Rock's statement for TV.
"This is a quote, he said, 'Please tell the people who are protesting to kiss my…ask me some questions,'" Kelly said. "I modified that for cable TV."
Watch the segment via Fox News below:
---