Walking her dog near Massachusetts' Deer Island on June 25, a woman noticed a plastic trash bag stuffed with unknown contents. Curious, the woman looked inside, completely unaware she was about to make a horrific and tragic discovery.
Inside the bag, the woman found black-and-white polka-dot leggings, a zebra-striped blanket and the dead body of a 4-year-old little girl.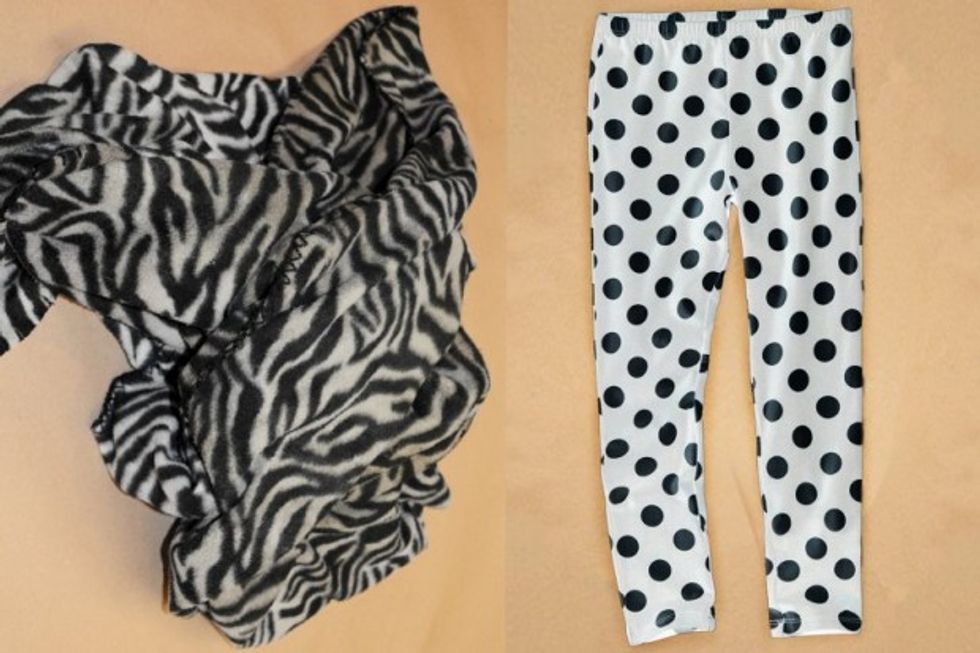 PHOTO: Suffolk County District Attorney's Office/Daily Beast
Ever since the gruesome discovery was made, law enforcement has been working to identify the little girl and figure out how — and why — she died. Unfortunately, the case has left investigators baffled.
Police have since asked the Internet to help them identify the girl, known as only "Baby Doe."
"Who she is and where she's from remain a mystery to us. We urge anyone with any information on her identity to share it," Suffolk County District Attorney Daniel F. Conley said in a statement.
People across the country have responded in a big way, sharing the Massachusetts State Police's Facebook post about the case over 670,000 times.
But even though the case has the Internet captivated and eager to help, there has been little progress so far.
State Police spokesman David Procopio told the Daily Beast that "the fact that no one has come forward is suggestive that the family or caretaker or her circle of family or friends are intentionally not providing information—for whatever reason that may be."
He added, "Some people have suggested that the family could be undocumented immigrants, or that the family is somewhat complicit."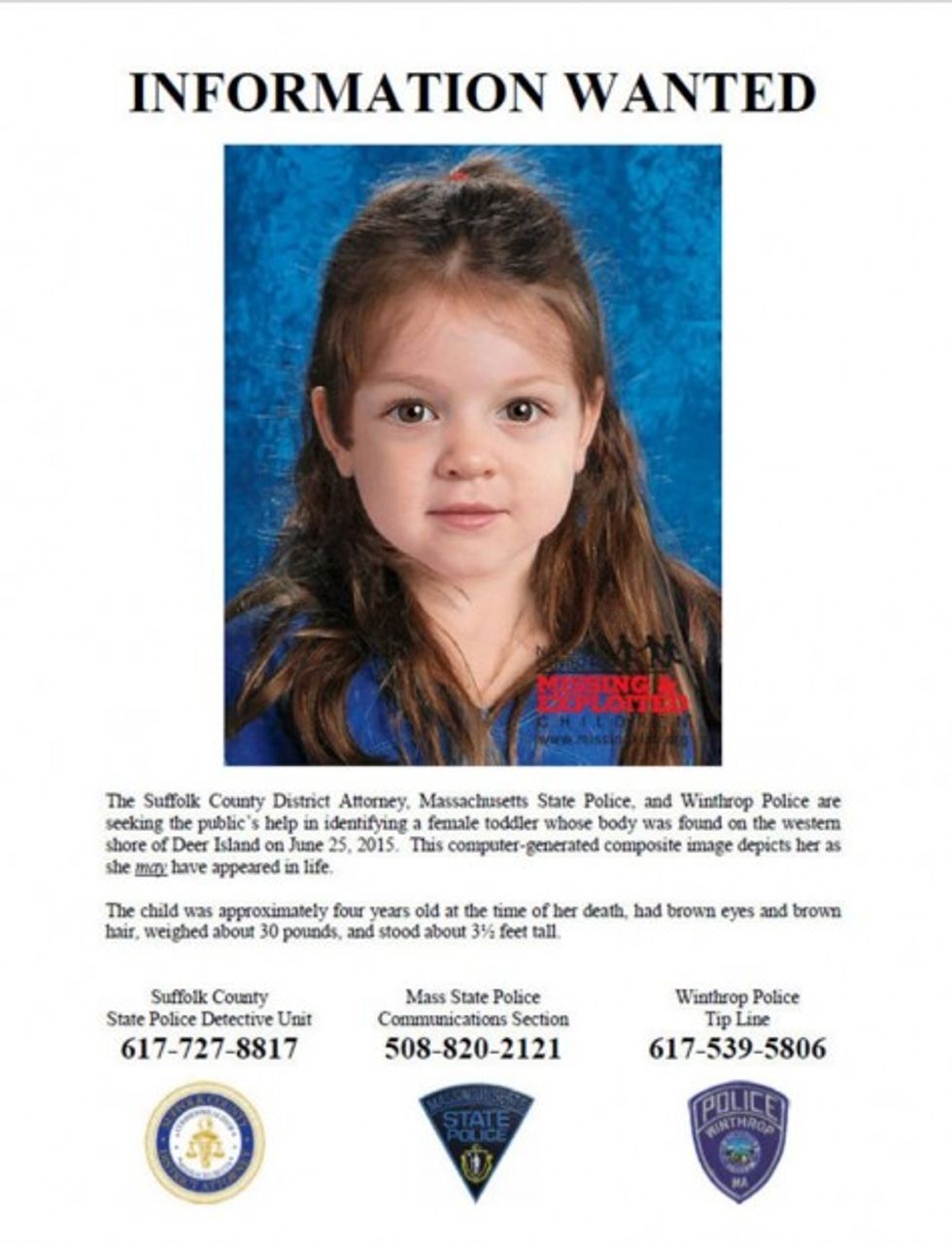 Mass. State Police
Of course, these theories are merely guesses at this point.
The girl's death has not been ruled a homicide yet and an autopsy found no signs of trauma to her body. Officials are still waiting for the results of toxicology tests and are pursing any other means to determine the cause of death.
On Thursday, WXMI-TV reported that investigators are currently "looking into" a potential connection between the "Baby Doe" case and the unsolved "Baby Kate" case in Mason County, Michigan.
"We have to look into any kind of lead or potentiality because obviously Baby Kate has never been found so we would look into any kind of lead we got," Detective Tom Posma, of the Mason County Sheriff's Office, said.
---