NEW YORK (TheBlaze/AP) -- Comcast announced its launch of a streaming video service Monday as it faces growing intrusions from companies like Netflix and a rising number of customers who are becoming more mobile, using tablets and phones for entertainment.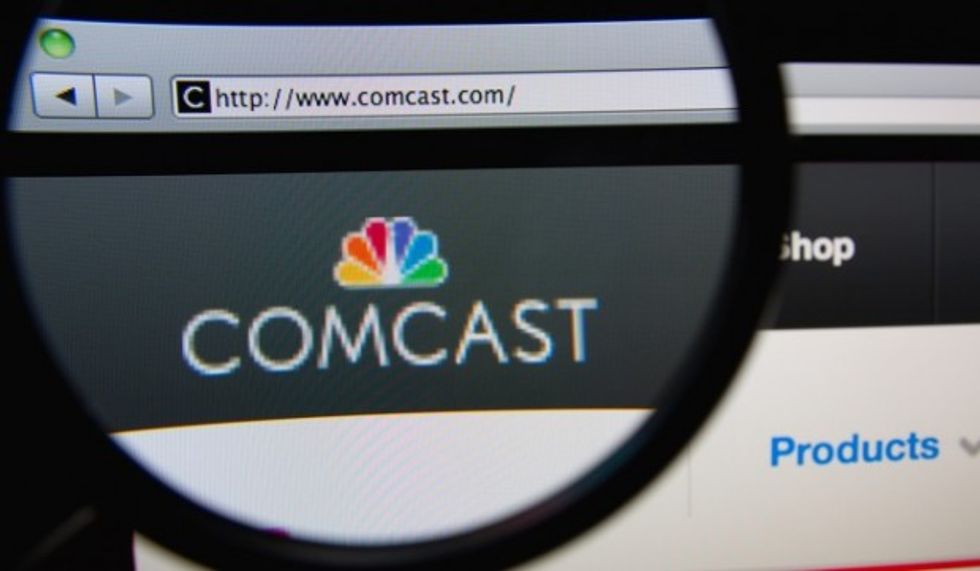 Photo credit: Gil C/Shutterstock.com
The nation's largest cable company said the new service available to its Internet customers, called Stream, will cost $15 a month. Anyone using the service will be able to watch live TV from about a dozen networks, including HBO, on phones, tablets and laptops. The service includes on-demand movies and shows.
Comcast Corp. said that it will launch the service in Boston at the end of the summer, followed by Chicago and Seattle. It plans to make it available to all its Internet service customers by early 2016.
Matthew Keys, Reuters' former social media editor, wrote on his website that despite Comcast's move to entice cord cutters, he doesn't think many will be swayed by Stream. Here's why:
For one, Stream will only carry major broadcast networks like ABC, CBS, PBS and FOX as well as a handful of digital-only over-the-air networks, all of which can be viewed in most markets with an antenna. Stream will only be available in Comcast service areas, and customers will have to purchase Comcast Internet service in order to buy a Stream subscription.

[...]

The limitations of Stream means the service is unlikely to be a hit with cord-cutters, even for those who only use Comcast for their Internet. Netflix, Hulu, Amazon Prime and a good old-fashioned antenna offer more choices with greater access and at a much cheaper rate.
BGR.com also pointed out several reasons why streaming junkies might not glom onto the deal:
You'll only be able to stream live TV while you're connected to your home Wi-Fi network.

Now, let's think about this: Why would you want to live stream network TV in your home? If you're in your house and you want to watch a network TV program live, you can get it by flipping on your TV and having your antenna deliver the signal… for free. And when it comes to streaming HBO, you can pay $15 per month for HBO Now and get access to it everywhere, not just within your house. So from a cord cutter's perspective, Comcast is charging $15 per month for a less desirable version of HBO Now.
The Philadelphia company is the just the latest to recognize the shift toward streaming. Verizon Communications and Cablevision Systems Corp. have set up options for cord cutters, many of them younger viewers, who have grown less willing to pay for a full slate of channels and who want more mobile options for entertainment.
"It's an exciting time to be a TV fan – there is more quality content than ever and seemingly limitless ways to keep up with all the shows and movies people are talking about," Comcast said in a blog post announcing Stream. "We'll continue to experiment by creating offerings like Stream, so that users can choose the service that works best for them. So if you love TV and spend most of your time with the screen in your lap as opposed to the one on the wall, Stream may just be the thing for you."
—
Front page image via Gil C/Shutterstock.com.