An Ohio mother took her baby to the doctor last month because the little girl hadn't started crawling yet.
There the doctor conducted a few tests and found out why the baby likely wasn't attempting to get up on all fours and move — she couldn't see very well.
Mother Jessica Sinclair wrote on Facebook that her daughter's eyesight is "+7.00 in one eye and +5.00 in the other."
In early June, she got baby Piper a set of pink glasses.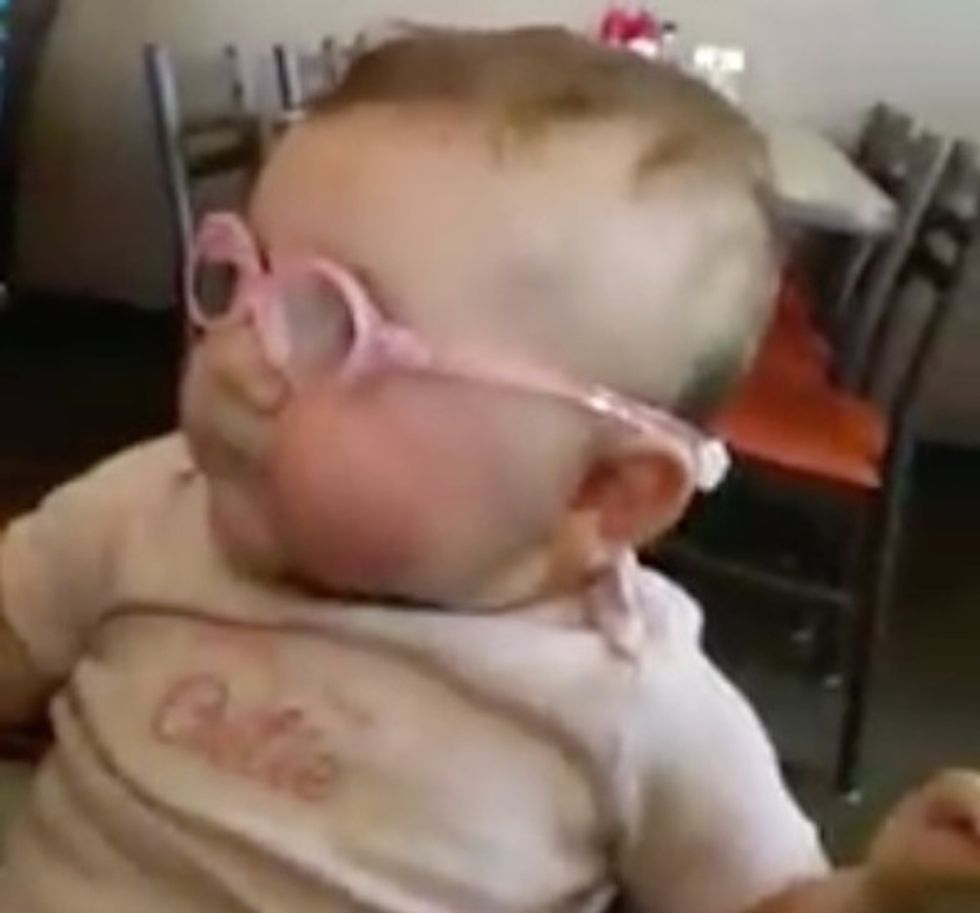 Piper takes a good look through her new glasses for the first time. (Image source: Jessica Sinclair/Facebook)
"[...] we picked up the glasses and she tried them on for a quick second in the office to make sure they fitted properly," Sinclair told WKRC-TV. "Then we decided to go out to eat … and then this was her reaction of her first time being able to see our faces."
After wrestling them onto the initially resistant baby's face, Sinclair asked, "Can you see?"
Piper's face says it all:
Picked up her glasses. Went out to eat and put them on her. Her reaction :) melts my heart

Posted by Jessica Sinclair on Saturday, June 6, 2015
Piper in her spectacles looked back and forth between her parents and simply smiled.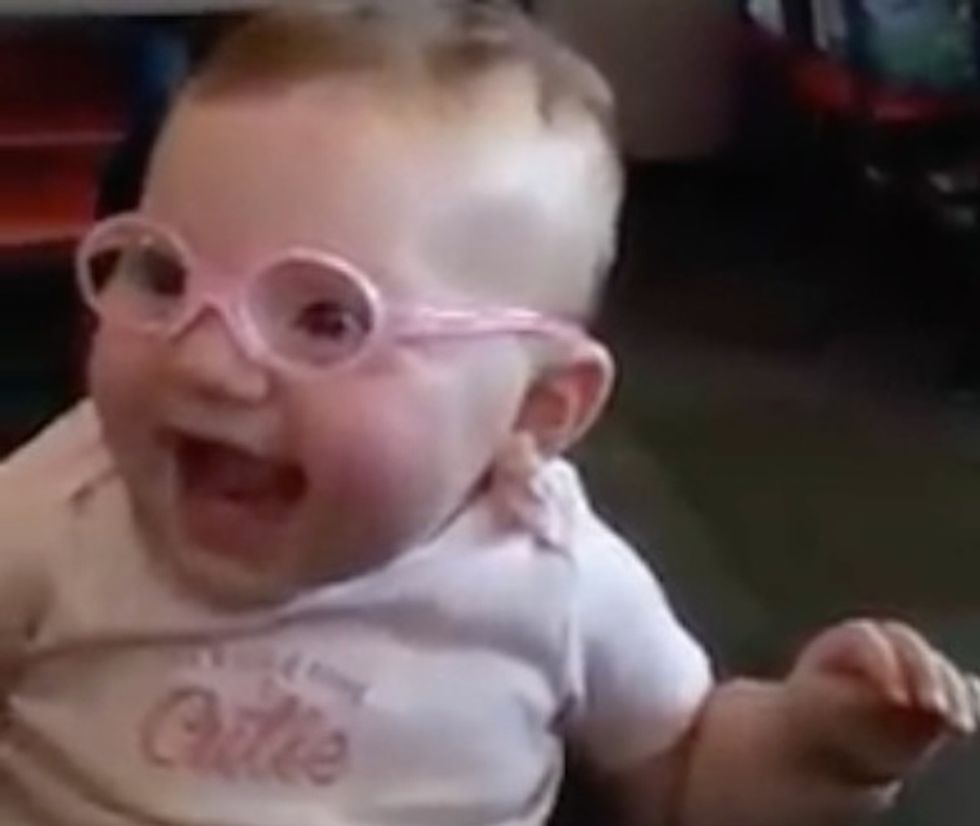 Piper gave a huge smile, looking back and forth between her parents. (Image source: Jessica Sinclair/Facebook)
"Her reaction melts my heart," Sinclair wrote.
Since being posted on June 6, Sinclair's video has been shared more than 200,000 on Facebook.
(H/T: WJW-TV)