A Twitter account purportedly belonging to escaped Mexican drug lord Joaquin "El Chapo" Guzman sent a threatening message to Donald Trump late Sunday.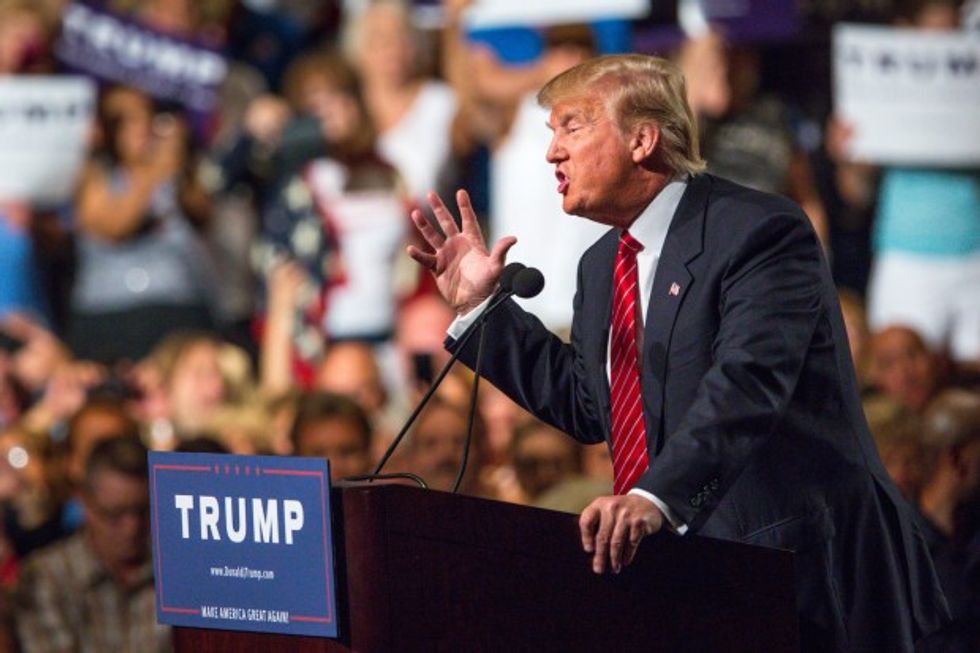 Charlie Leight/Getty Images
"If you keep pissing me off I'm going to make you eat your words you f****** blonde milks*******," read the tweet from the account, according to an online translation.
The account is said to be run by El Chapo's son.
The threatening messages came after Trump addressed the cartel leader's escape on Twitter, contending he had been proven right on the subject of immigration.
Trump later said that he "would kick [El Chapo's] a**."
Trump's campaign told TMZ Monday that it would be contacting the FBI to investigate the tweets purporting to be from El Chapo. A representative for Trump did not immediately respond to TheBlaze's request for comment.
A spokesperson for Twitter declined to comment on why the drug lord's purported account had not been suspended for terms of service violations, citing privacy and security reasons.
—
Follow the author of this story on Twitter and Facebook: