Beachgoers near the Naval Air Station in Pensacola, Florida, were treated to a little Blue Angels action over the weekend. With their eyes turned up toward the sky, what they didn't account for was how the Pensacola Air Show could affect them on the ground.
Someone with their smartphone filmed the barrel roll of one plane while another zoomed through its field of view a bit low and at a stunning speed.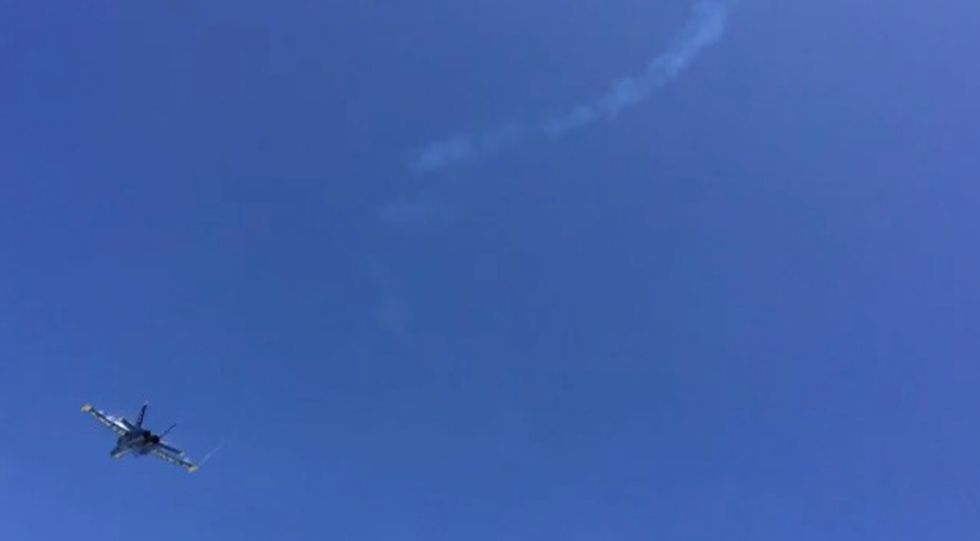 Image source: YouTube
It took a second or two but the rush of air driven down by this plane had people quickly turning their attention back to their gear on the beach as umbrellas, tents and towels went flying.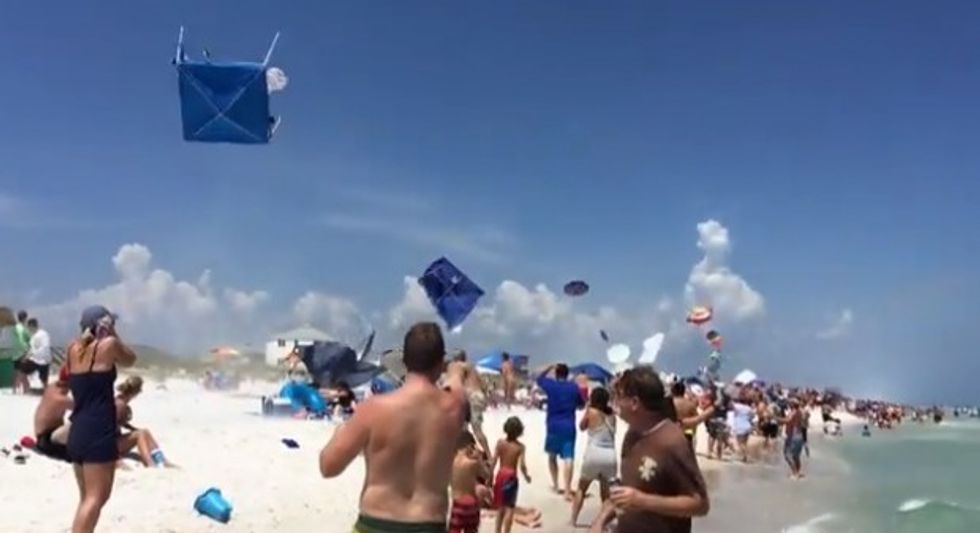 Image source: YouTube
Check it out:
After an initial "oh no"-type reaction, most of the beachgoers appeared to laugh it off as just one of the hazards of viewing an air show from the beach.
(H/T: Reddit)