Daniel Gaskey was standing at the counter of a convenience store in Midlothian, Texas, late last month when a masked man armed with a knife entered the establishment.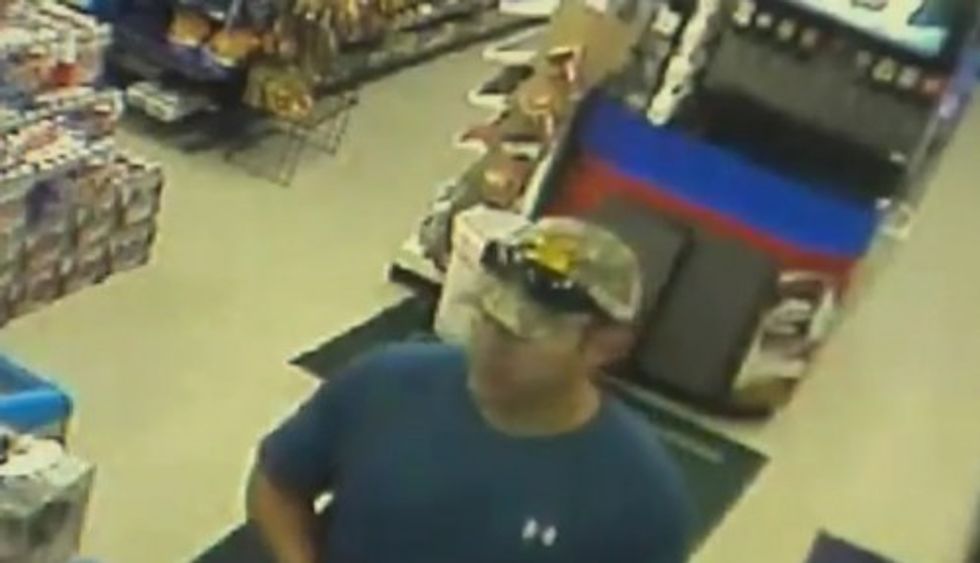 Image source: YouTube
Surveillance video showed the crook making his way to the counter and shoving Gaskey aside.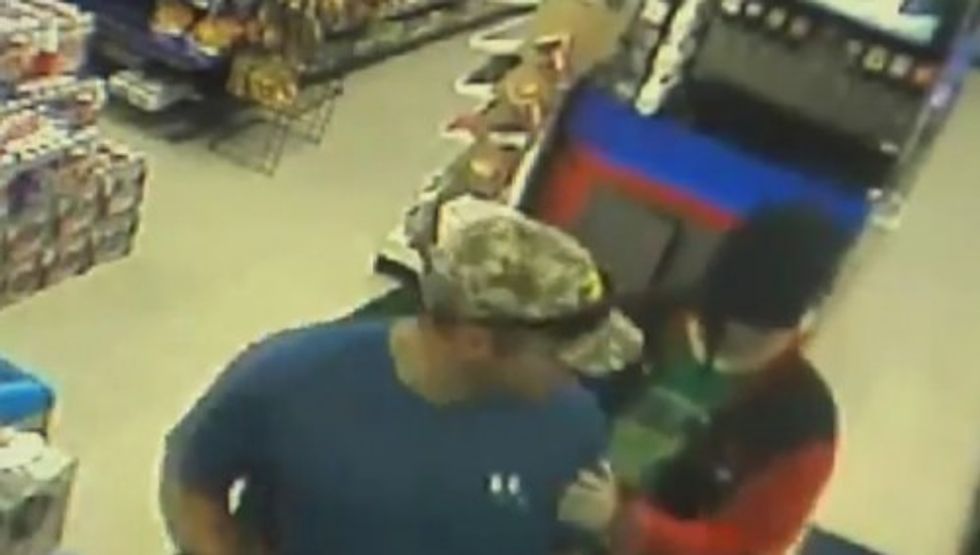 Image source: YouTube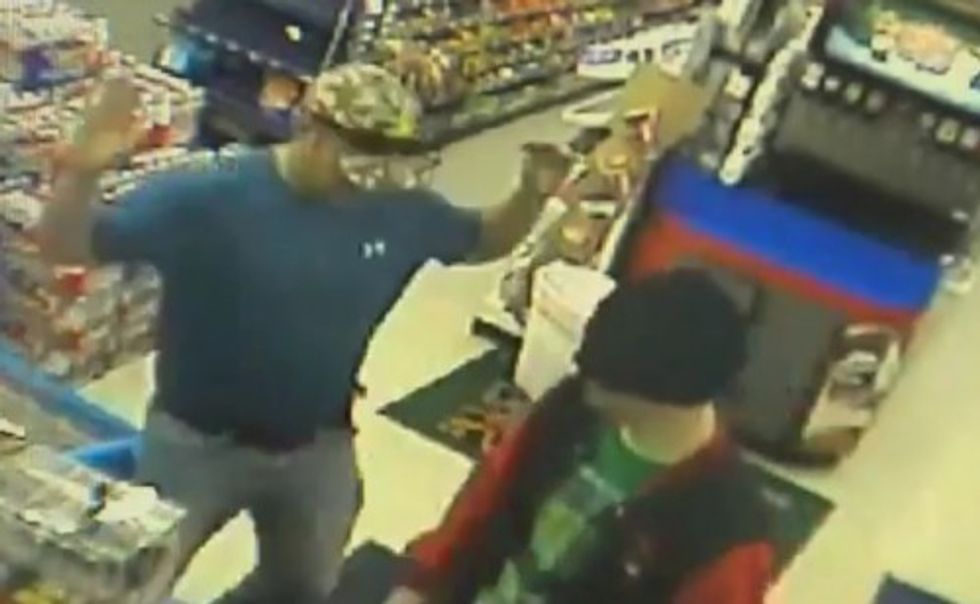 Image source: YouTube
"I looked up, and there was a guy standing there with a black mask on," Gaskey told KXAS-TV, adding that he "pulled out a knife and set it on the counter and told the lady, 'Give me your money.'"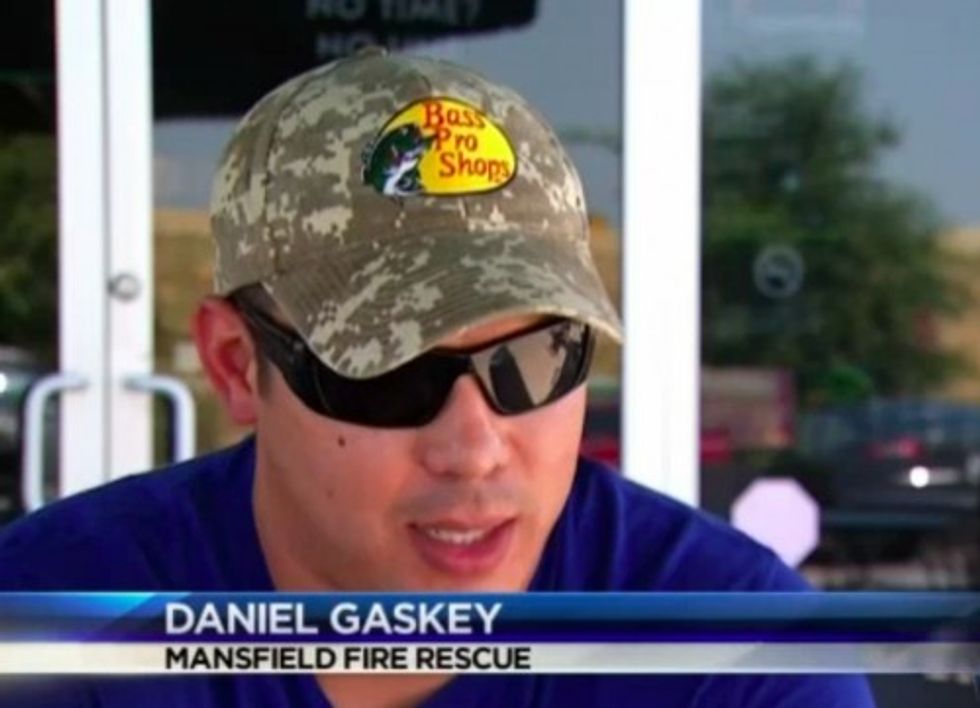 Image source: KXAS-TV
The would-be robber may have figured he had the upper hand, even considering Gaskey's size — but he couldn't have known Gaskey is a firefighter in Mansfield with some know-how with regard to these matters.
"And I stood there for a second, it was a quick assessment, quick reaction, not too much to think about," he told the station, adding that seeing how scared the clerk was didn't sit well with him.
The video showed Gaskey grabbing the would-be robber from behind and body slamming him.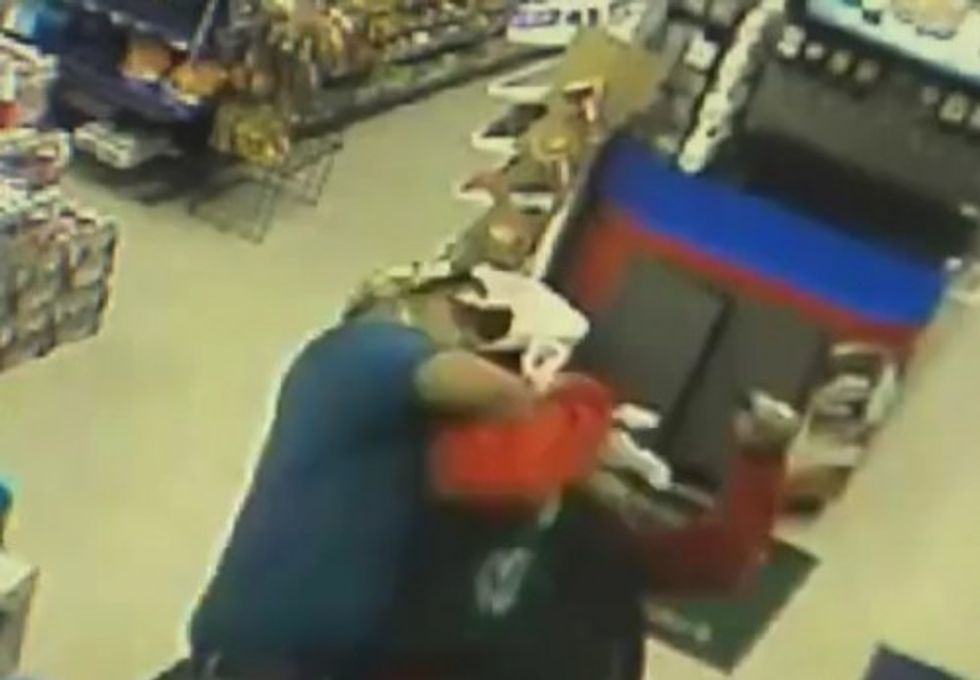 Image source: YouTube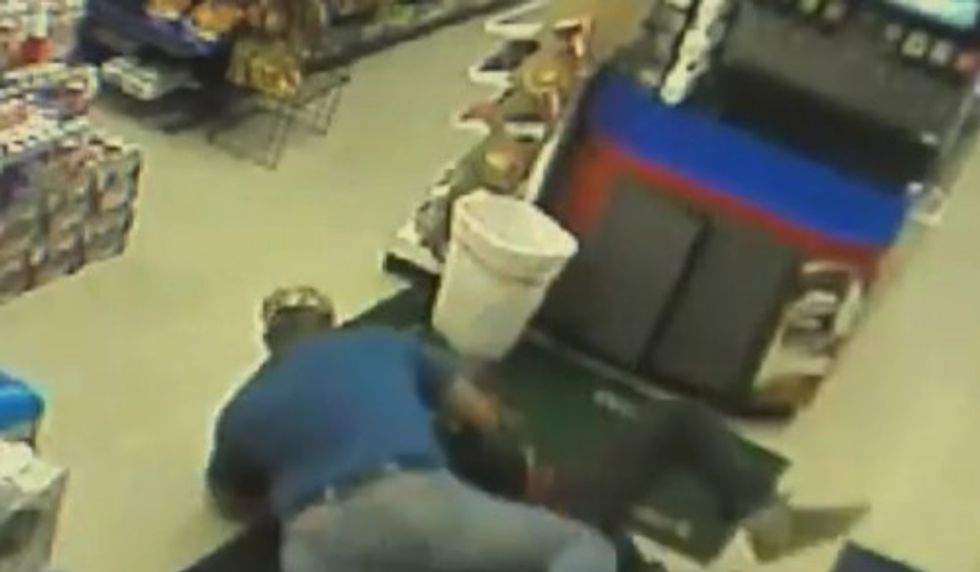 Image source: YouTube
Once on top of the the crook's back and restraining him around the neck, Gaskey tossed aside his mask as well as what appears to be the knife.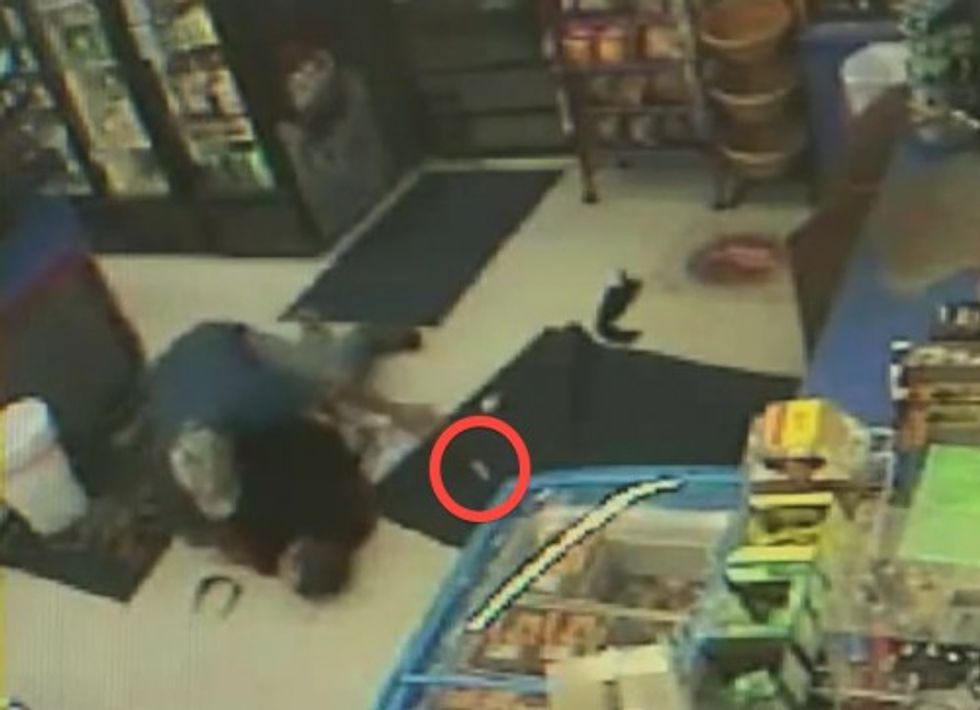 Image source: YouTube
Soon police arrived and took things from there.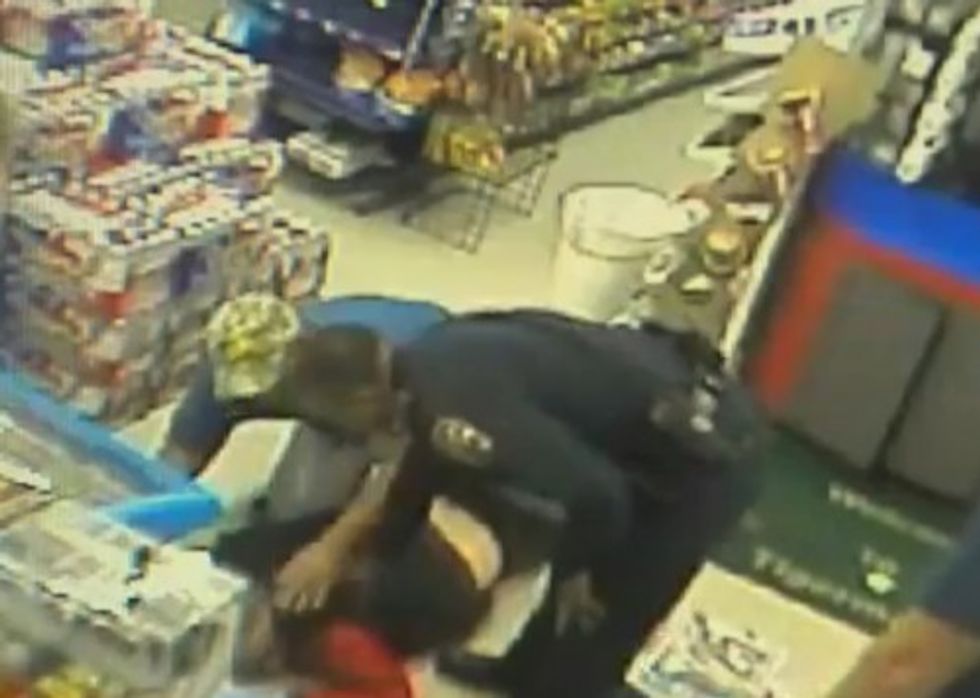 Image source: YouTube
Another customer appeared to offer Gaskey a thumbs-up signal in the aftermath.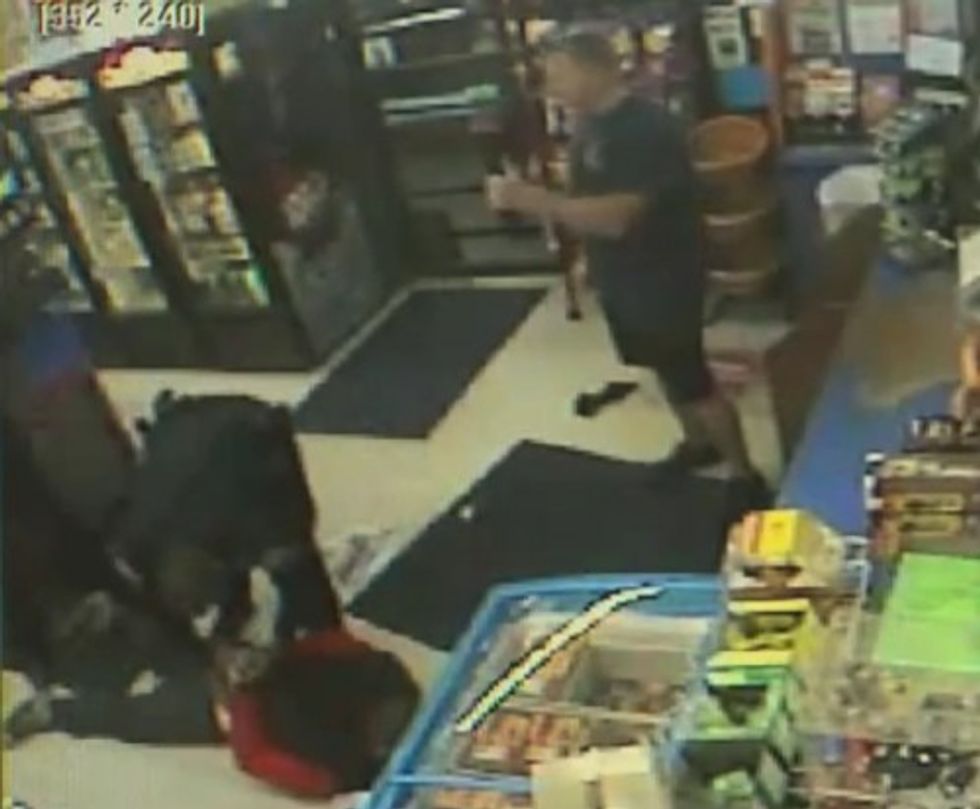 Image source: YouTube
"You gotta do the right thing," Gaskey told KXAS. "Sometimes the right thing is the scary thing to do, but that's why we keep doing it. You gotta stand up."
The station's story aired June 30 — and included the account of another Mansfield firefighter, Assistant Chief Mike Ross, who stepped in during a crime — but it appears the surveillance video of Gaskey thwarting the attempted convenience store robbery was released just days ago.
—
Follow Dave Urbanski (@DaveVUrbanski) on Twitter