President Barack Obama sought to calm concerns Wednesday that Iran would have to be notified 24 days in advance of an inspection under the nuclear deal reached Tuesday.
"Let's take the issue of 24 days. This has been, I think, swirling today, the notion that this is insufficient in terms of inspections," Obama said. "Keep in mind, first of all, that we'll have 24/7 inspections of declared nuclear facilities. So then the issue is: What if they try to develop a covert program?"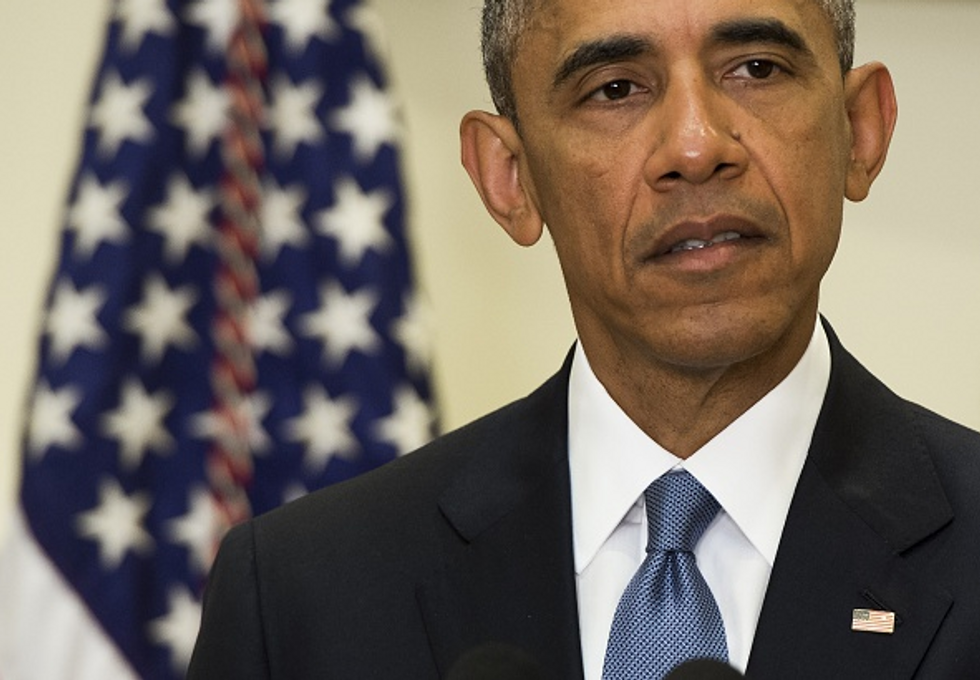 (SAUL LOEB/AFP/Getty Images)
"Now, one of the advantages of having inspections across the entire production chain is that it makes it very difficult to set up a covert program," Obama said.
He added that it would be difficult to erase traces of a nuclear facility even if Iran tried to hide it within 24 days.
"This is not something you hide in a closet," Obama said. "This is not something you put on a dolly and kind of wheel off somewhere. And by the way, if we identify an undeclared site that we're suspicious about, we're going to be keeping eyes on it, so we're going to be monitoring what the activity is, and that's going to be something that will be evidence if we think some funny business is going on there, that we can then present to the international community."