New York City Uber driver Khalil Calixte got the surprise of a lifetime – and a few new friends – when passengers on their way to the Taylor Swift concert Monday offered him their extra VIP ticket, worth about $200.
To Calixte, it seemed like an unbelievable offer. But to three teenagers already on their way and left with one ticket, it just made sense.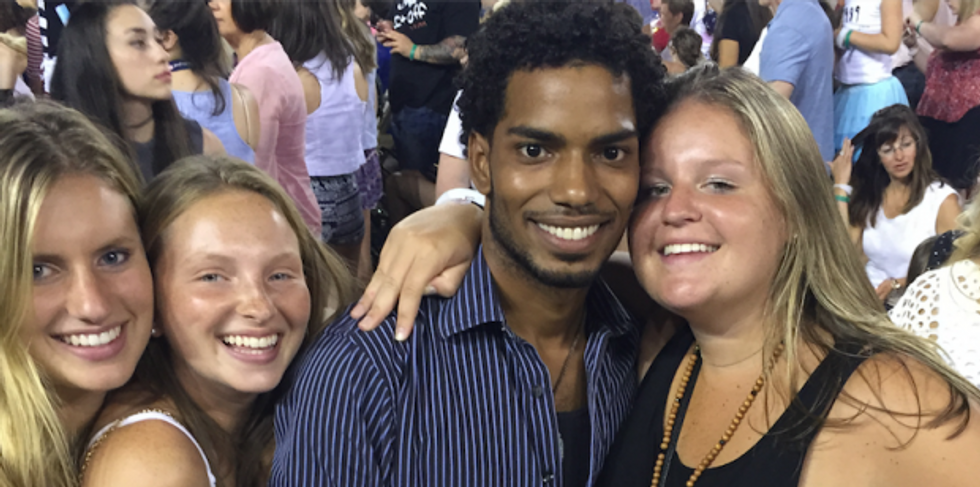 Image source: Business Insider
Business Insider reported that Jenna McNicholas, Maggie Fair and Jamie Tanzer were on their way to the singer's "1989 World Tour" concert when they decided to take an Uber from Grand Central Terminal to Penn Station in Manhattan.
From Penn Station, the girls planned to go on to New Jersey's MetLife Stadium, where the concert was set to take place. Another friend was originally supposed to go with the teenagers but had to drop out at the last minute, leaving them with one extra ticket just hours before the show.
They could have sold the ticket online for much more than what was paid for it or they could have forgotten about it and let it go to waste. But as they made their way to the event it soon became evident that there was at least one more option.
Calixte offered the girls an auxiliary cord to play music on the vehicle's stereo and, as you might have expected, they started singing along to some of Swift's music. Calixte later joined in on the fun, sparking an idea among the group.
"We were all looking at each other, we were like, wait, he needs to come to the concert with us," McNicholas said.
Calixte thought they were joking when they offered him the ticket at first but eventually realized they were serious and graciously accepted.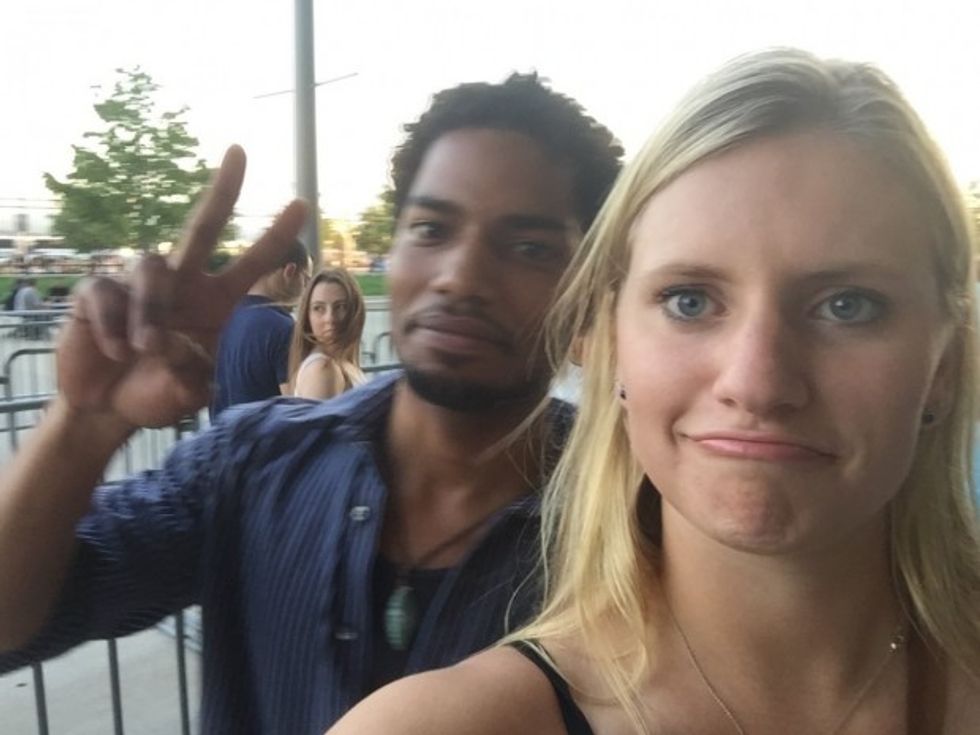 Image source: Business Insider
And because he was already going with them anyway, he could just drive them all the way to the venue, pick up a bigger fare, and still take the night off work. Calixte wasn't even out any more for parking because the tickets were VIP status.
The unlikely group of friends ended up really hitting it off, singing and dancing just feet away from the stage as the pop star performed in front of thousands.
"I felt like I knew them for a long time and we created a bond, and it was really fun," Calixte told Business Insider.
(H/T: Business Insider)
–
Follow Jon Street (@JonStreet) on Twitter