UPDATE: The office of Wisc. Gov. Scott Walker disagreed with the caller's interpretation of his remarks, saying Walker does not support a pathway to citizenship. They pointed TheBlaze to a number of quotes, the first of which was in the Journal Sentinel.
"American citizenship is a distinct privilege and requires meeting a high threshold. Citizenship should be reserved for only those who follow the law and apply like everyone else," Ashlee Strong, a Walker political aide, told the publication.
--
Republican presidential candidate Scott Walker appeared on Glenn Beck's radio program Wednesday, and while guest hosts Pat Gray and Stu Burguiere called the Wisconsin governor a "top tier candidate," there was one part of the interview that seemingly left them with more questions than answers.
Walker was discussing illegal immigration when he said he was not for amnesty, and "citizenship should have a high standard."
A caller later described Walker's description of his position "sneaky," and speculated that "citizenship should have a high standard" is another way to say he supports a pathway to citizenship.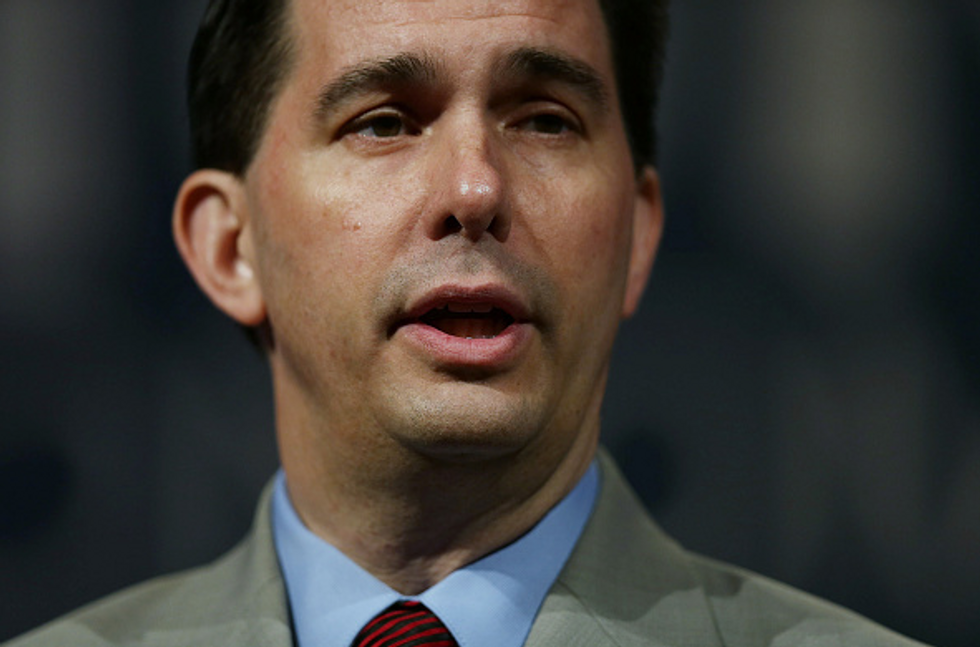 ORLANDO, FL - JUNE 02: Wisconsin Governor Scott Walker and possible Republican presidential candidate speaks during the Rick Scott's Economic Growth Summit held at the Disney's Yacht and Beach Club Convention Center on June 2, 2015 in Orlando, Florida. Many of the leading Republican presidential candidates are scheduled to speak during the event. (Photo by Joe Raedle/Getty Images)
Walker's exact stance on immigration reform has been somewhat murky in the past, with Walker saying he modified his position after visiting the border with Texas Gov. Greg Abbott.
"I'm not sure that's what he means by that. Next time we have him on, we'll have to pin him on that," Gray admitted. "I don't know what 'a high bar to citizenship' means necessarily."
Burguiere thought the phrase might mean that there is a pathway, but immigrants would have to learn English, pay any back taxes or fees they owe and satisfy other requirements before becoming citizens.
"And do they go to the back of the line?" Gray asked. "Or do they have to go to the country of origin and come here legally? I don't know."
The full episode of The Glenn Beck Program, along with many other live-streaming shows and thousands of hours of on-demand content, is available on just about any digital device. Click here to watch every Glenn Beck episode from the past 30 days for just $1!