A video posted online shows the "incredible" result of applying some spin and throwing a basketball over a dam's edge.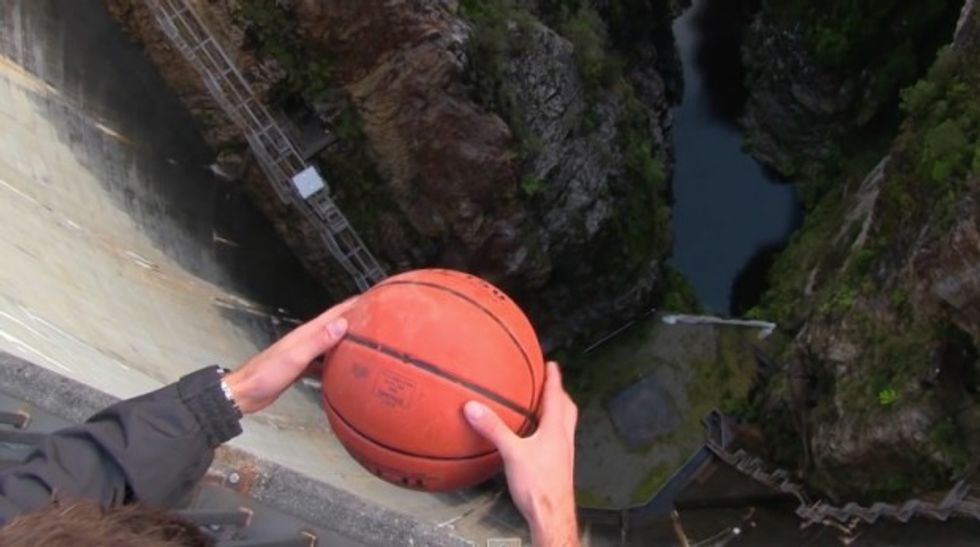 Image source: YouTube
The footage, which has amassed more than 3.5 million views since being posted online Wednesday, shows the basketball travel an incredible distance before finally hitting the ground.
Watch the video to fully understand what happens:
'That's incredible," a person on the video could be heard saying.
"I literally just dropped it, with a bit of spin, like I didn't even throw it and it just took off. We had no idea it was going to do that," another echoed.
According to the video's creator, the phenomenon can be attributed to the Magnus Effect, which pushed air on the ball in a way that resulted in the effect.
—
Follow the author of this story on Twitter and Facebook: