The FBI said Friday that there is no indication the Chattanooga shooter was inspired or directed by the Islamic State.
FBI special agent Ed Reinhold, leading the bureau's investigation into the Thursday attack that killed four Marines, said law enforcement would continue, however, to examine the suspect's overseas travel.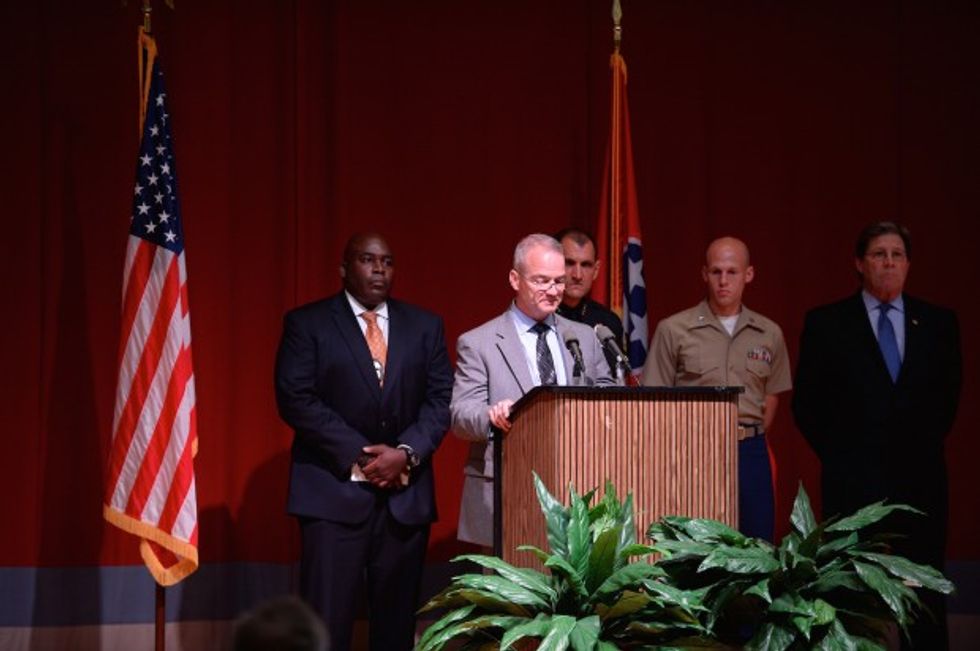 FBI Special Agent in Charge, Knoxville - Ed Reinhold speaks during a press conference at TVA Building on July 17, 2015 in Chattanooga, Tennessee. (Jason Davis/Getty Images)
The comments came after House Homeland Security Committee Chairman Michael McCaul (R-Texas) said his "judgement" suggested "that it was an ISIS-inspired attack."
"The targets are identical to the targets called by ISIS to attack," he said.
During Friday's press conference, Reinhold said that 24-year-old Muhammad Youssef Abdulazeez was not wearing body armor at the time of the attack, but had an ammo vest strapped to his chest.
The FBI official added that it appeared some of the firearms used were purchased illegally. Reinhold said Abdulazeez was armed with at least two rifles and a handgun.
—
Follow the author of this story on Twitter and Facebook: