Oklahoma Gov. Mary Fallin (R) authorized Friday the state's adjutant general to arm military personnel at certain military facilities, in the wake of Thursday's deadly attacks in Chattanooga.
"Four unarmed Marines were killed in what appears to be a domestic terrorist attack," Fallin said in a statement. "It is painful enough when we lose members of our armed forces when they are sent in harm's way, but it is unfathomable that they should be vulnerable for attack in our own communities."
"For that reason, I want to make sure that our National Guardsmen are authorized to arm themselves at our military facilities," the Republican governor added.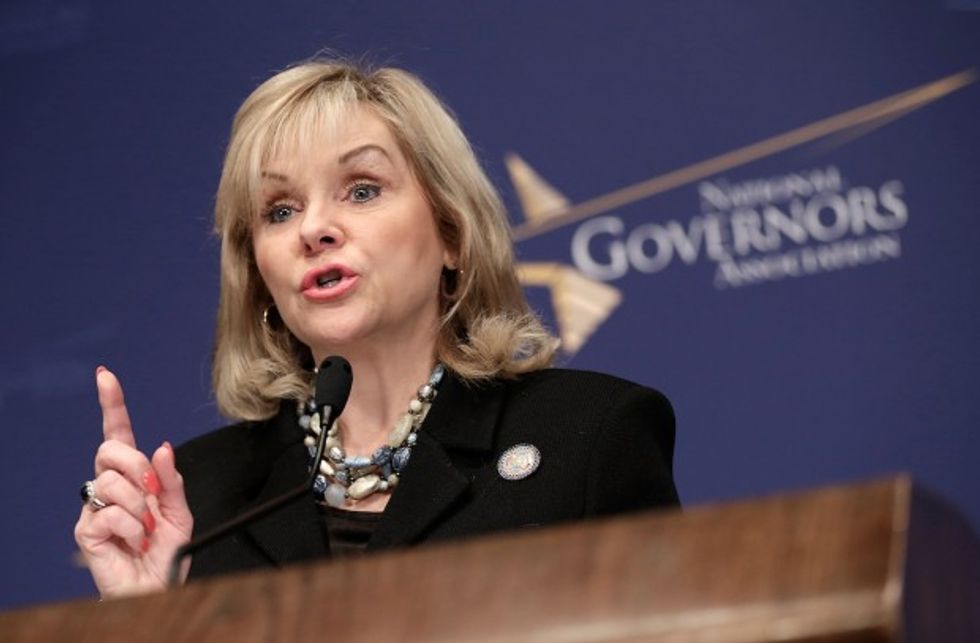 Win McNamee/Getty Images
Fallin issued executive order 2015-35, which called the Chattanooga shooter a "terrorist" and "cowardly killer."
The order authorized Oklahoma adjutant general Maj. Gen. Robbie L. Asher to "arm certain full-time military personnel on military installations throughout Oklahoma with weaponry as deems necessary to adequately provide for the security of the facilities and their occupants."
"Such installations shall include, but not be limited to, military recruiting offices," it said.
MORE: Executive Order issued by Oklahoma Gov. Mary Fallin http://t.co/OG7XssiDqe

— Dan Linden (@Dan Linden) 1437168712.0
The order appeared to only apply to the Oklahoma National Guard, which the governor has authority over. Other military bases would still be governed by Department of Defense policy.
The attacks in Chattanooga have a renewed debate on whether military personnel should be armed on military bases. Several Republican presidential candidates have weighed in, saying that they would immediately reverse current policy and allow servicemen to carry firearms.
Fallin also ordered flags in Oklahoma to be flown at half-staff to honor the four Marines who lost their lives.
"This attack is a horrible tragedy for our country and especially those in the state of Tennessee," she said. "Our thoughts and prayers go out to the families and friends of those who were killed."
—
Follow the author of this story on Twitter and Facebook: