The Ohio State Fair is banning vendors from selling Confederate flag items, event officials said Thursday.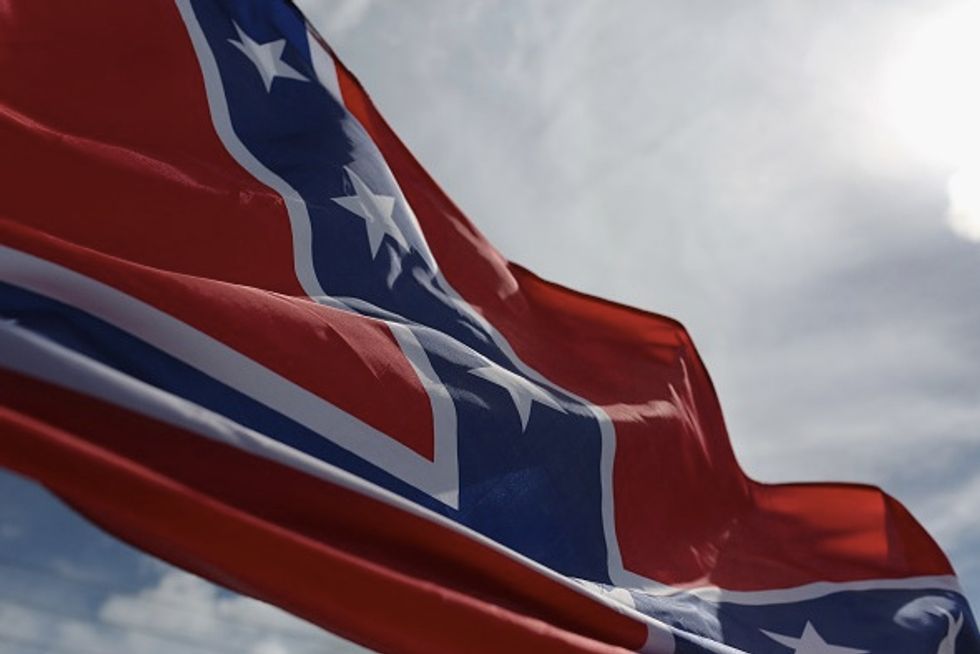 Image source: Joe Raedle/Getty Images
"Any vendors found to be selling any items featuring the image of the confederate flag will be asked to promptly remove those items," state fair general manager Virgil Strickler wrote in a letter sent to fair merchants.
The new rule is in keeping with the fair's "long held" policy barring the sale of items with "offensive wording, lettering or graphics," Strickler added.
"Although we aren't aware of any vendors who plan to sell the merchandise, we wanted to ensure that no vendors would show up with these items and offend our patrons," fair spokeswoman Alicia Shoults wrote in an email to Cleveland.com.
The 2015 Ohio State Fair runs from July 29 through Aug. 9.
This year's New York and Illinois State Fairs also have banned the sale of Confederate flag items while the Kentucky State Fair is considering it, Cleveland.com added.
Here's the letter sent to Ohio State Fair vendors: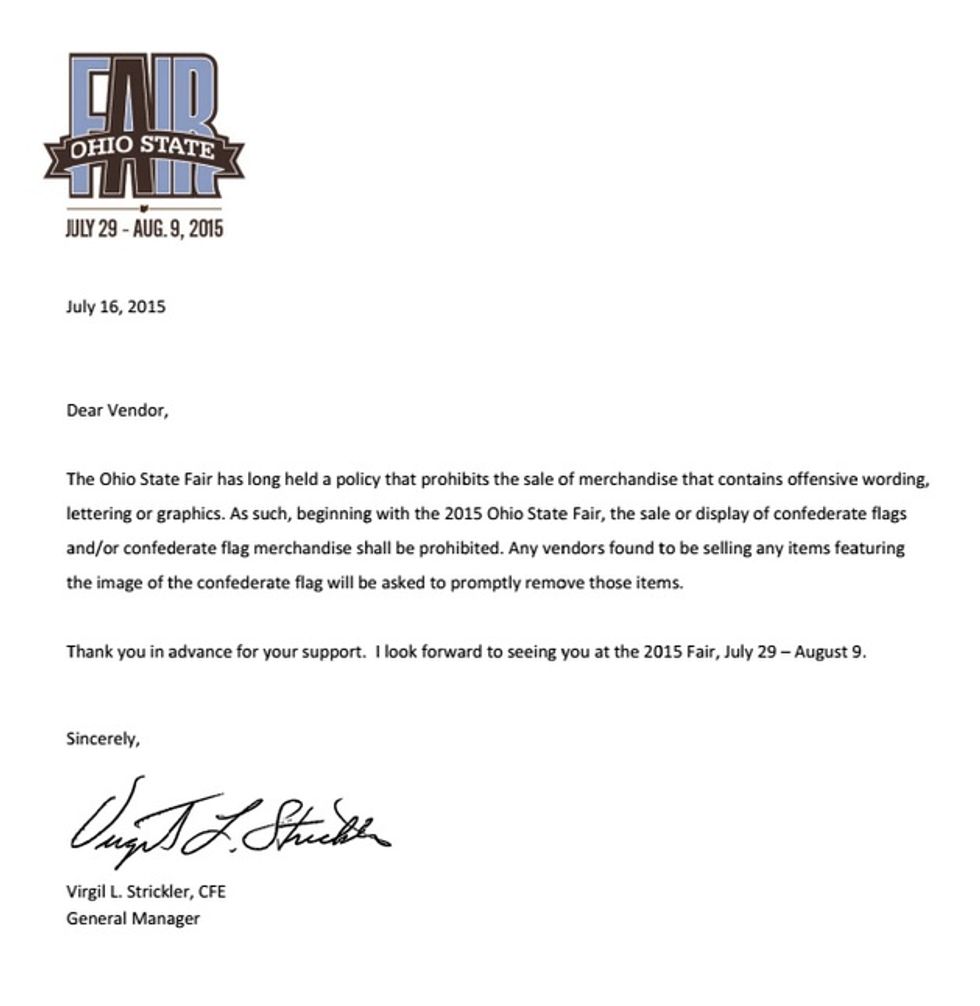 Image source: Cleveland.com
—
Follow Dave Urbanski (@DaveVUrbanski) on Twitter