Chris Ring, a 28-year-old Navy combat veteran, began a journey on June 6 that no American has been able to complete.
In fact, only one other person in history has been able to do what Ring is attempting.
He's trying to swim the entire 2,552 miles the Mississippi River from Minnesota to the Gulf of Mexico.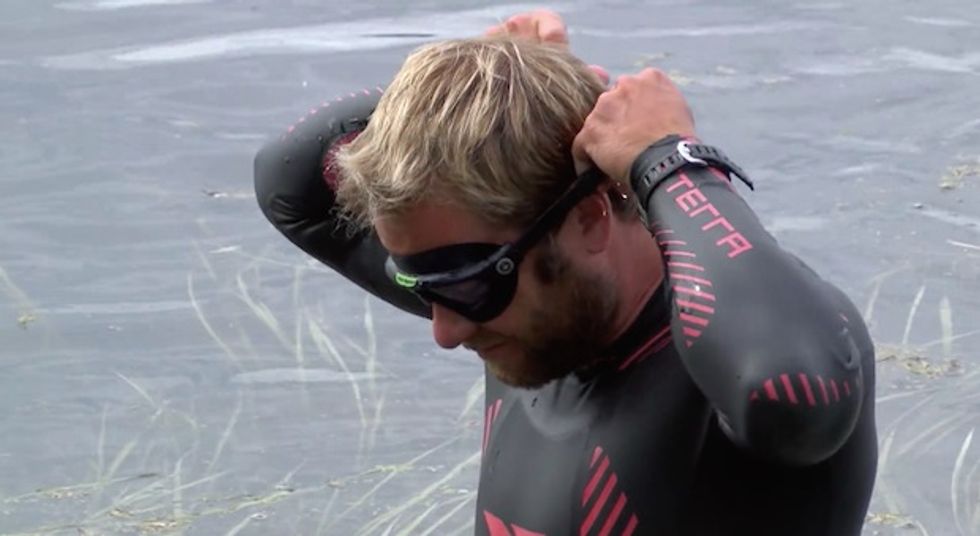 Image source: YouTube
It's being billed as the "Swim for Their Sacrifice" challenge honoring Gold Star families.
The project is just the second undertaking of Legacies Alive, a nonprofit group dedicated to bringing attention to the sacrifices made by those who have lost loved ones in combat.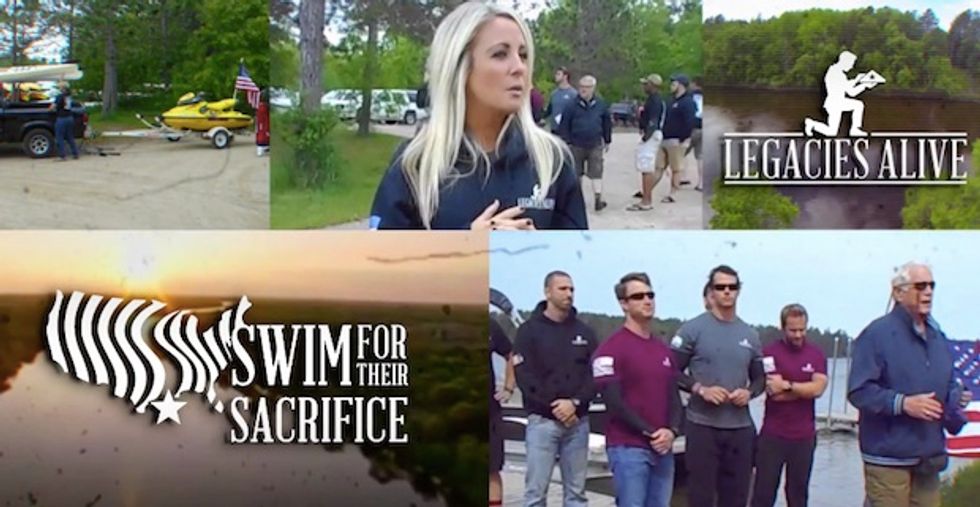 Image source: YouTube
Ring is not a competitive swimmer. In fact, he's never done anything like this in his life.
He told TheBlaze his daily "river miles covered" varies between 10 to 20 miles — depending on the currents and if there are families to meet.
Along the route from Lake Itasca, Minnesota, to the Gulf of Mexico, Ring could encounter everything from riverboat traffic and rocks to the occasional alligator and snake. Accompanying him are two spotters, offering assistance and direction along the route.
Representatives from Legacies Alive are hopeful Ring can complete the challenge around the end of November, in time to be part of a special ceremony marking the accomplishment at this year's Army-Navy football game.
The total distance Ring will have covered when he reaches the Gulf of Mexico is just over 2,500 miles. More important, Ring tells TheBlaze, are "the families I will meet along the banks of the Mississippi."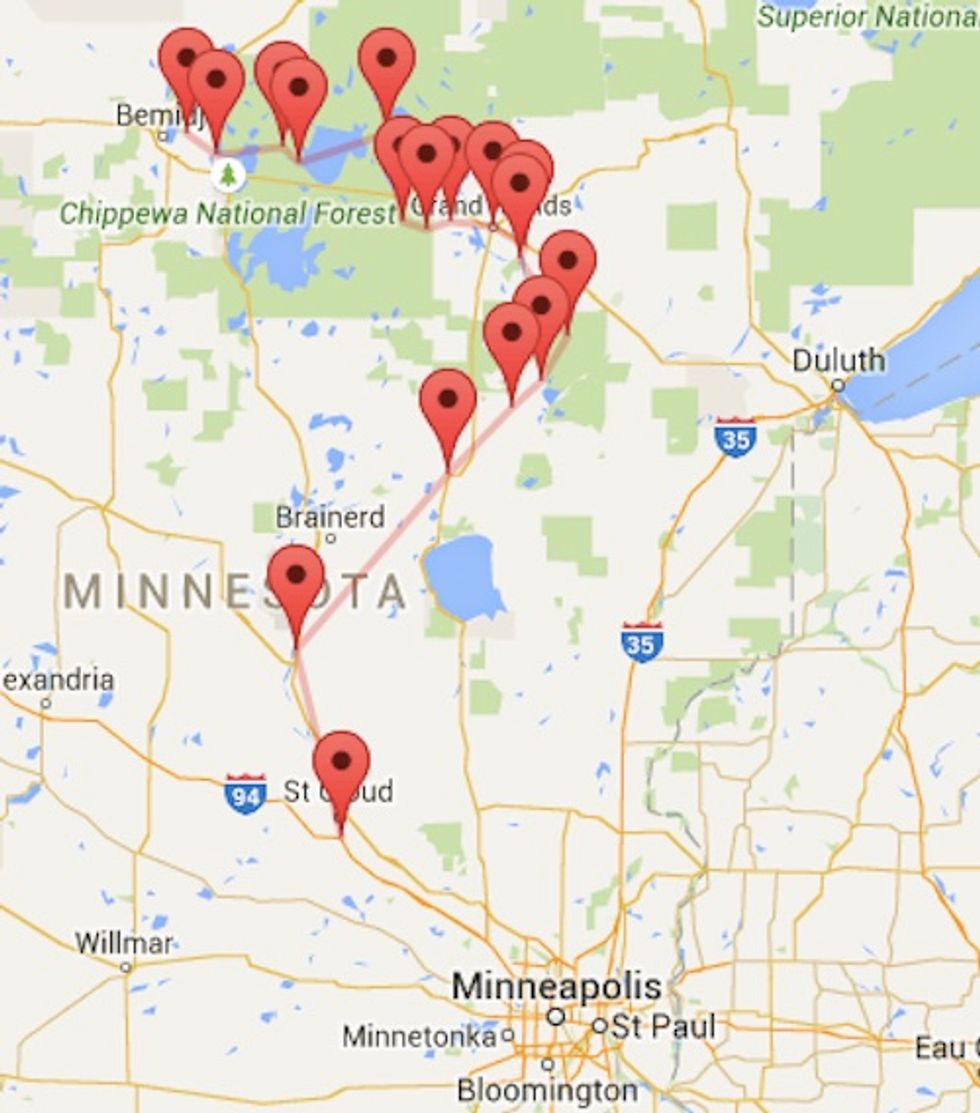 Image source: YouTube
After reaching the 450-mile mark, Chris Ring called TheBlaze Radio on Friday to explain the Legacies Alive program.
Watch the video telling the story of this latest challenge from Legacies Alive:
__
Follow Mike Opelka (@Stuntbrain) on Twitter.