The National Republican Congressional Committee on Monday issued a challenge to Rep. Collin Peterson (D-Minn.) over a comment he made over the weekend.
The longtime Democratic congressman claimed he doesn't "need to spend a nickel to get elected" back to office in 2016. Now, the NRCC wants him to prove it.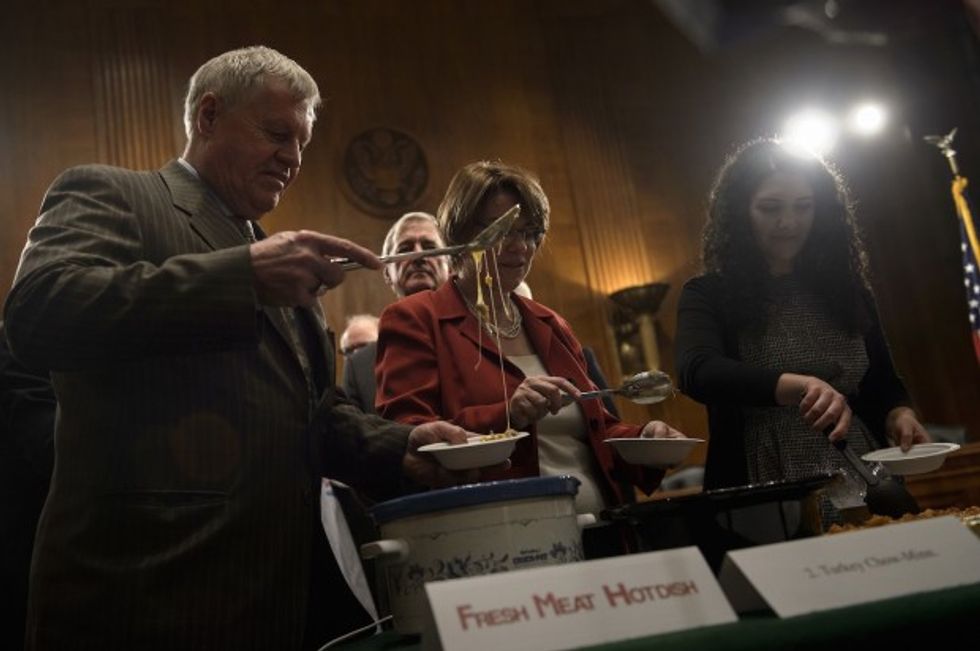 BRENDAN SMIALOWSKI/AFP/Getty Images
NRCC spokesman Zach Hunter called on Peterson to run a money-free campaign by refusing to spend funds on a campaign staff, yard signs and television advertising.
"It's time for Collin Peterson to put his money where his mouth is and lock down his campaign bank account," Hunter said. "If Peterson is so ready to take the voters of the 7th District for granted, he needs to walk the walk, not just talk the talk."
A representative for Peterson could not immediately be reached by TheBlaze for comment.
—
Follow the author of this story on Twitter and Facebook: