A would-be carjacker's plan didn't go quite as he expected after finding out he was a little too tall to fit behind the wheel.
Police in Omaha, Nebraska, were called early Thursday by a woman who said she was just pulling into the parking lot at her second job when a man with a gun confronted her, WOWT-TV reported.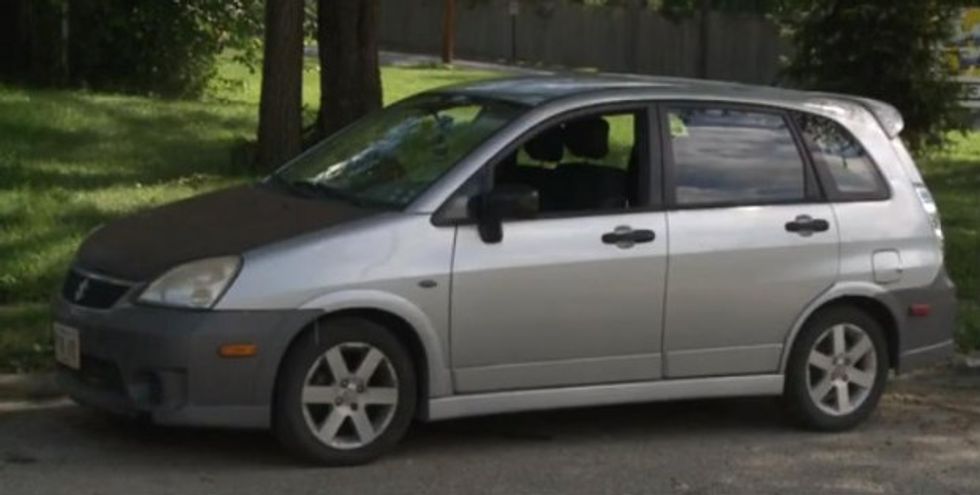 Image source: WOWT-TV
"He say get out of the car, and he show me a gun," the victim, who did not want to be identified, said.
Scared for her life, the woman got out of the car thinking that could be the last time she would ever see it. But as it turned out, the would-be carjacker was just too tall to drive the car – and couldn't figure out how to adjust the seat.
The victim, who is four feet nine inches tall,  had her seat customized according to her height, making it difficult for the suspect, who was estimated to be about 6 feet tall, to fit inside.
The woman ran inside to call police as the man attempted to make his get-away. When she came back out she expected for her car to be gone – only it wasn't. It appeared that the suspect had a made his getaway on foot, and empty handed.
Officers responded just minutes after the victim made the call but didn't get there in time to arrest the suspect. He is still on the loose.
And while the woman said she is thankful to still have her car, she is most grateful to still be alive – especially for her four small children.
"The car you know, that is nothing," she said.
(H/T: WOWT-TV)
–
Follow Jon Street (@JonStreet) on Twitter