"Help me, dad."
Those are the last words Jim Steinle said he heard from his daughter Kate before police say she was fatally shot by Francisco Lopez-Sanchez, an illegal immigrant who had already been deported several times.
"Suddenly, a shot rang out, Kate fell and looked up at me and said, 'Help me, dad,'" Steinle said in an emotional testimony before the Senate Judiciary Committee Tuesday. "Those were the last words I will ever hear from my daughter."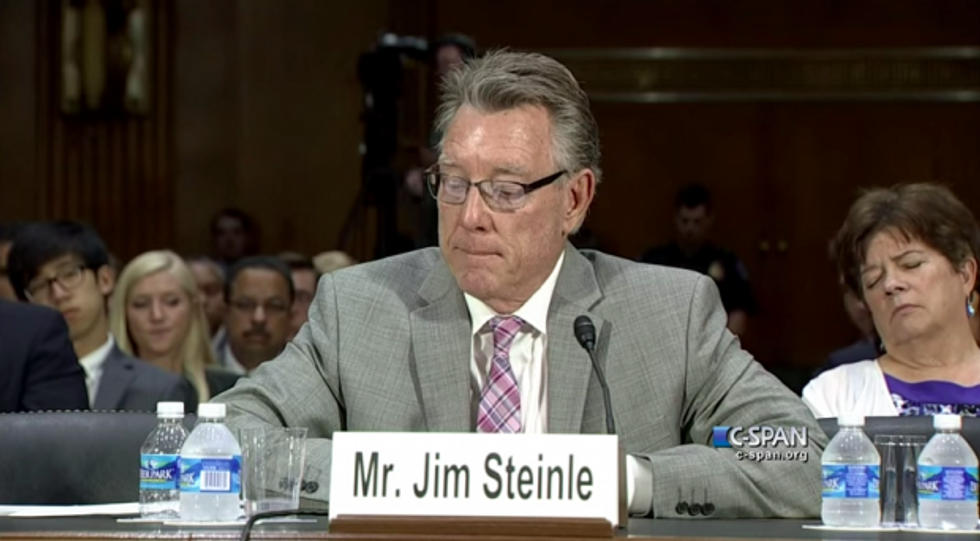 Image source: YouTube
Steinle described his daughter as "a good citizen of the United States of America"  who loved to travel the world.
"Unfortunately due to disjointed laws and basic incompetence on many levels, the U.S. has suffered a self-inflicted wound in the murder of our daughter by the hand of a person that should have never been on the streets of this country," Steinle said.
Steinle, who is advocating for immigration reform, said it's "unbelievable" that so many Americans have died at the hands of undocumented immigrants.
"We'd be proud to see Kate's name associated with some of this new legislation," he said. "We feel if Kate's law saves one daughter, one son, a mother, a father, Kate's death won't be in vain."
Kate's brother, Brad Steinle, also slammed San Francisco's sanctuary policies during an interview with Fox News last week.
Kate was 32-years-old when she died.
Watch a clip of Steinle's emotional testimony below: