A federal judge scolded State Department attorneys during a tense hearing last week, ordering officials to produce Hillary Clinton-related records that The Associated Press has been requesting for years.
U.S. District Court Judge Richard Leon said he wants to "find out what's been going on" at the State Department," or rather, "what's not been going on over there" that the AP's records requests have been ignored for four years, Politico reported. The news publication is reportedly seeking records about former Secretary of State Hillary Clinton's schedules and her former top staffers.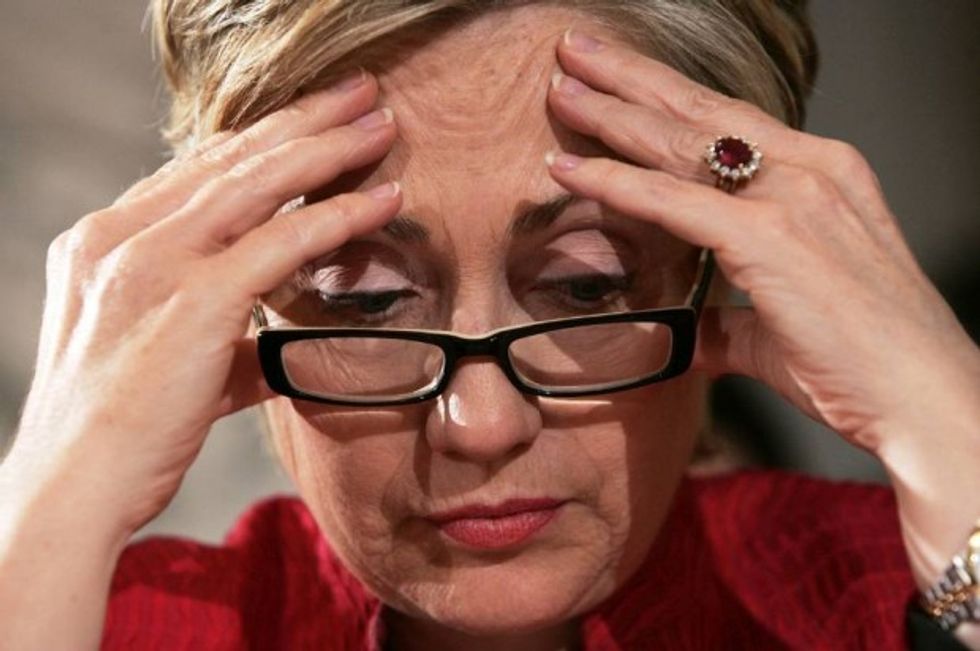 WASHINGTON - JUNE 23: U.S. Senator Hillary Rodham Clinton (D-NY) reads documents during a hearing before the Senate Armed Services Committee June 23, 2005 on Capitol Hill in Washington, DC. The hearing was focused on U.S. military strategy and operations in Iraq. (Photo by Alex Wong/Getty Images)
"The State Department, for reasons known only to itself ... has been, to say the least, recalcitrant in responding," the judge said, according to Politico.
Read more from the report below:
DOJ lawyers Lisa Ann Olson and Marcia Berman said the agency was prioritizing the public release of the 55,000 pages of emails in response to another judge's order requiring monthly releases of those records.

However, Leon accused Olson of responding with "convoluted gobbledygook" when she insisted that the State Department's processing of those emails would satisfy the AP's request for records about Clinton Deputy Chief of Staff Huma Abedin's transition to a special part-time position at State.

[…]

"What you just said, Ms. Olson, made no sense," the judge replied. "You're failing to distinguish between documents created by the State Department independently of Hillary Clinton's emails — with Hillary Clinton's emails. And you're giving me some kind of convoluted gobbledygook. about how the emails contain within them the independently created documents relating to Huma Abedin's appointment as a special government counsel. ...That is nonsensical."
At one point during the hearing, Leon appeared to grow frustrated over the State Department's delay tactics.
"Have it by next week. Have it by next week when we have our hearing. Do you hear me?" the judge said, according to a transcript.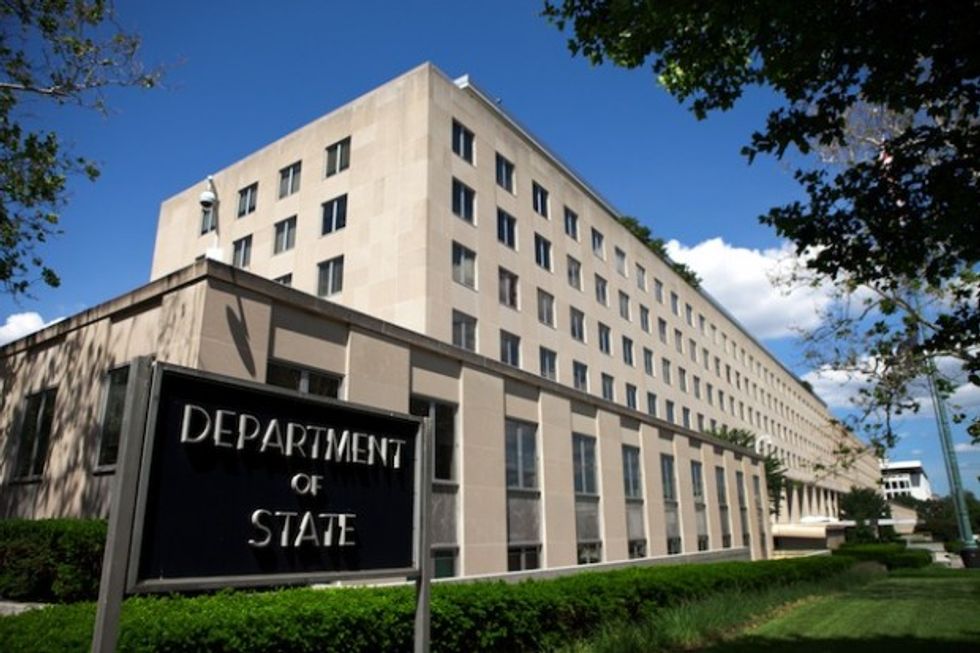 Photo: Mark Van Scyoc/Shutterstock
When one of the DOJ lawyers claimed they have limited resources to respond to record requests and cited more recent requests, the judge reportedly replied, "In my judgment, a four-year-old request gets a priority over a recent request."
Read Politico's full report here.
---