Meteorologist Garry Frank with WXMI-TV out of Grand Rapids, Michigan, was commenting about the smudges on a live weather camera Tuesday morning when something far more interesting crossed the lens.
While many might have been squeamish seeing a large spider crawl across the screen, Frank was enthralled, especially when it became clear the spider was going after a meal.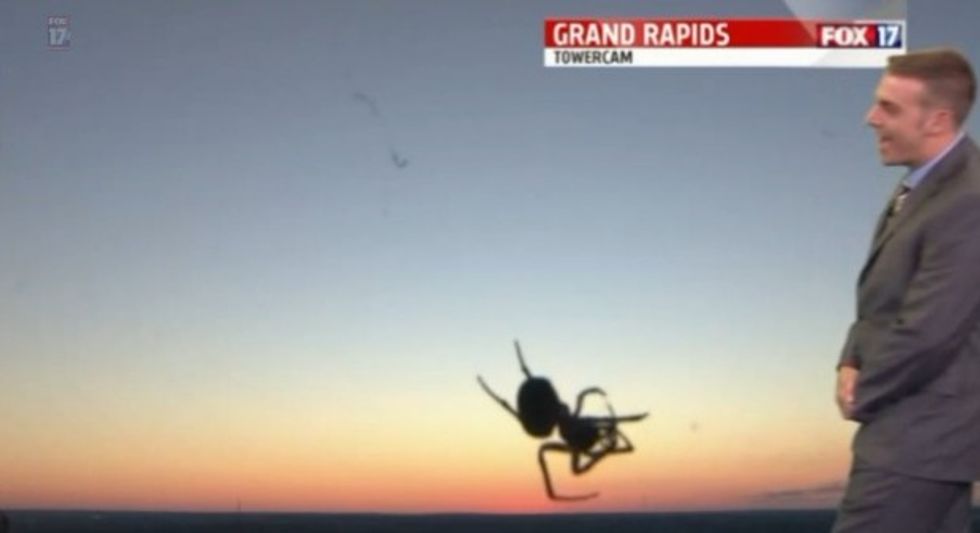 Image source: WXMI-TV
"Get him. Yeah!" Frank said when the spider went for its prey. "Got him."
Watch the footage: