A Texas man suffered second-degree burns to his leg after the electronic cigarette he was carrying around in his pocket apparently just blew up.
Hamid Sadeghy had smoked traditional cigarettes up until May, when his wife finally convinced him to begin using e-cigarettes, which smokers have turned to try to kick the habit altogether. After just one week of using them, Sadeghy said he cut down from a pack a day to only one or two cigarettes a day, KTBC-TV reported.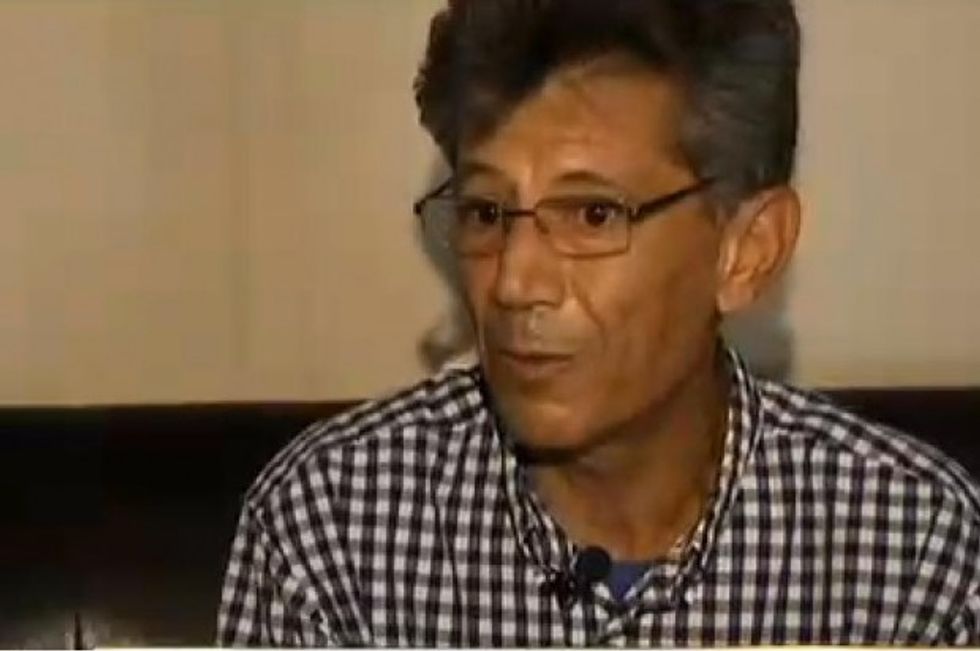 Image source: KTBC-TV
But last month, Sadeghy was installing a windshield at his job at an auto glass shop when he felt what he described as a "firecracker" go off in his pocket.
"It made the same exact noise," Sadeghy told KBTC-TV. "A hissing sound and then burning sensation."
Sadeghy said he pulled his pants down only to find chemicals oozing down his leg from his e-cigarette battery. The chemicals ended up burning his skin and causing some of the tissue to completely tear off.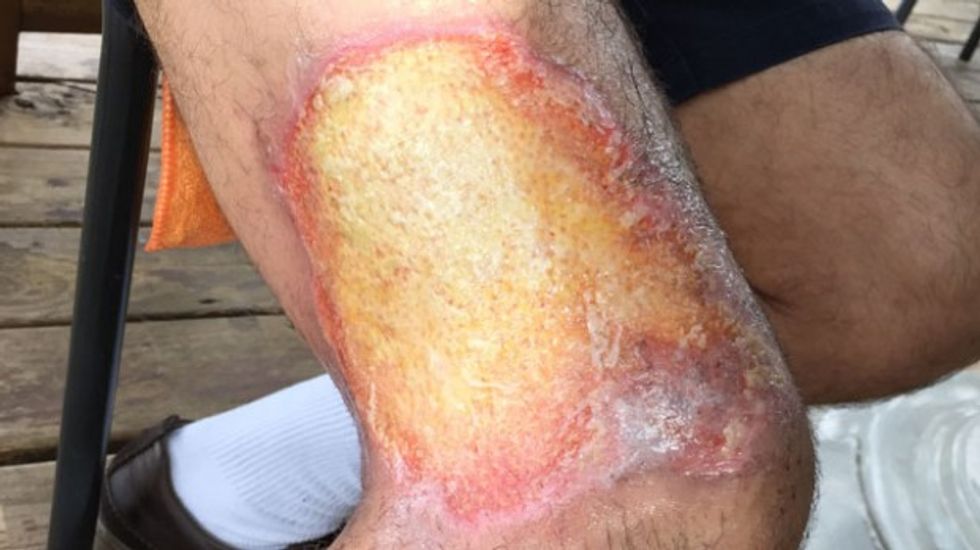 Image source: KTBC-TV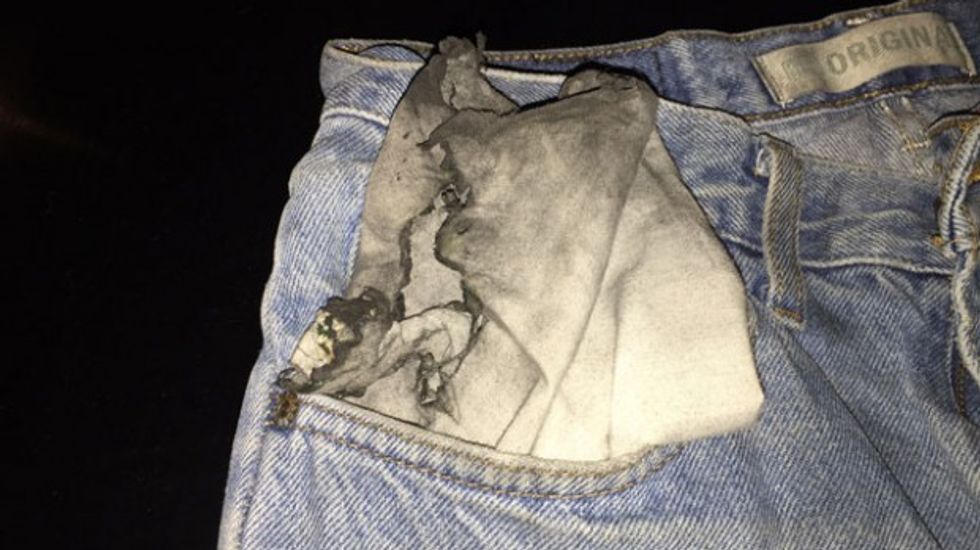 Image source: KTBC-TV
That specific type of battery is produced by a well-known electronics company, but it appears that in this case, Sadeghy picked up what he only thought was the real thing. As it turns out, e-cigarette batteries are sometimes counterfeited by people seeking to inflict harm on users.
"I think this product was placed on the market with someone knowing it posed a danger to the consumers who would eventually use it," attorney James Wood said.
Tobacco Vapor Electronic Cigarette Association co-founder Thomas Kiklas further warned of the dangers that could arise from e-cigarette consumers packing their batteries in their pockets. Kiklas said that when the objects mingle with other metals, such as coins or keys, it can cause them to short and eventually overheat.
Here's what the battery Sadeghy was carrying looked like before and after it blew up: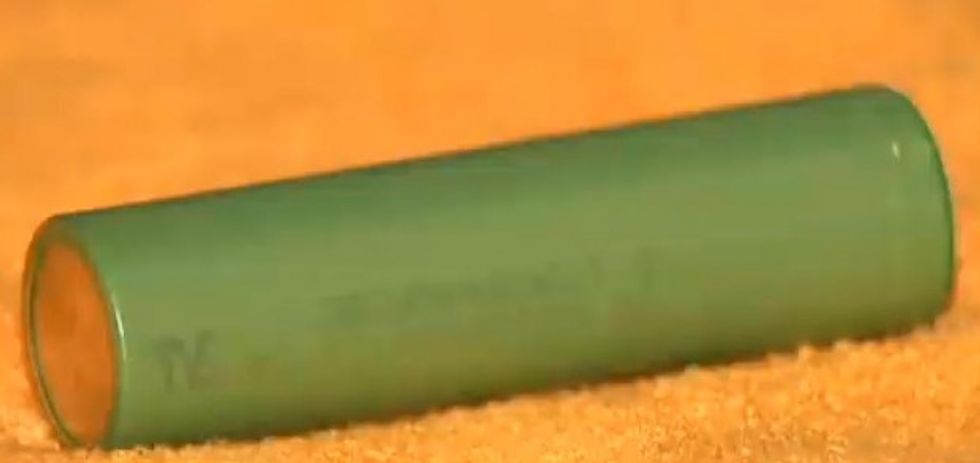 Image source: KTBC-TV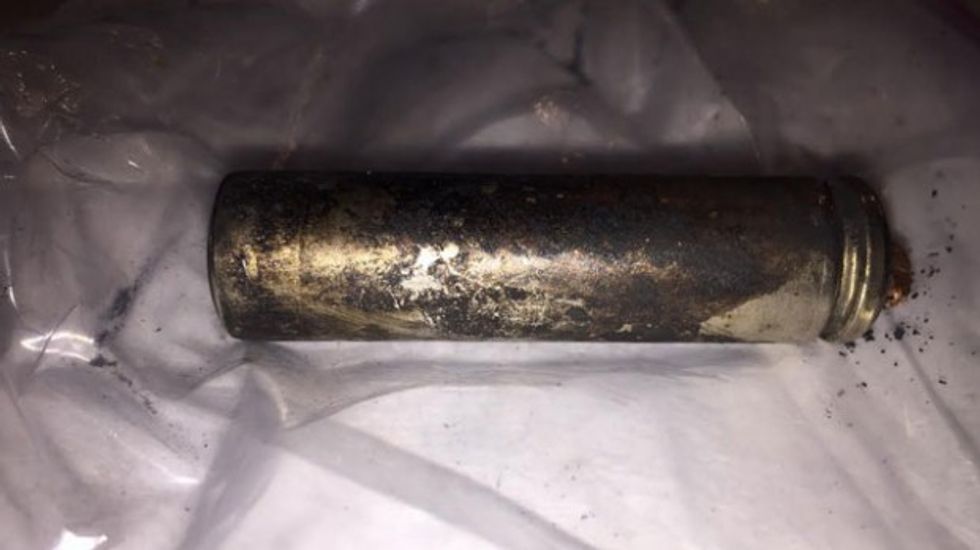 Image source: KTBC-TV
It's still not clear where the battery Sadeghy was carrying actually came from. But, if it turns out the product was distributed by an individual or group with possible ill intent, federal charges could be filed.
MyFoxAustin | KTBC | Fox 7 Austin | News Weather Sports
(H/T: KTBC-TV)
–
Follow Jon Street (@JonStreet) on Twitter