An incident where a TSA agent argued with a 16-year-old boy and his father at an airport security checkpoint got so heated that the agent called on a nearby police officer for help and later warned the pair to be "careful what you say," video reveals.
The clip began with the teen videotaping his dad's pat-down at Louis Armstrong New Orleans International Airport: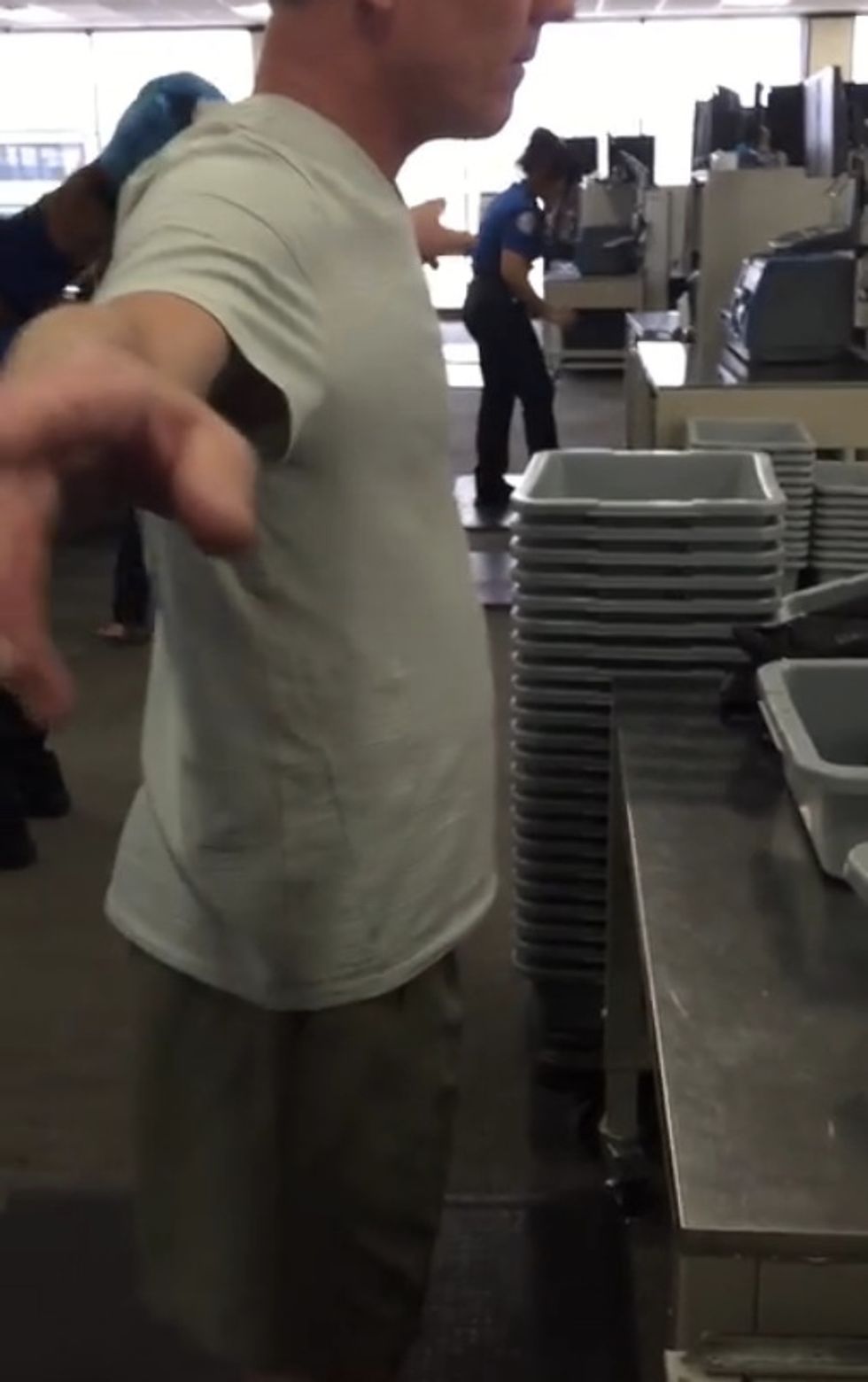 Image source: YouTube
But that didn't sit very well with the agent, who called on a police officer nearby: "Officer, I need this gentleman gone!" he yelled. "I don't care what he's seen on the Internet. I need him gone!"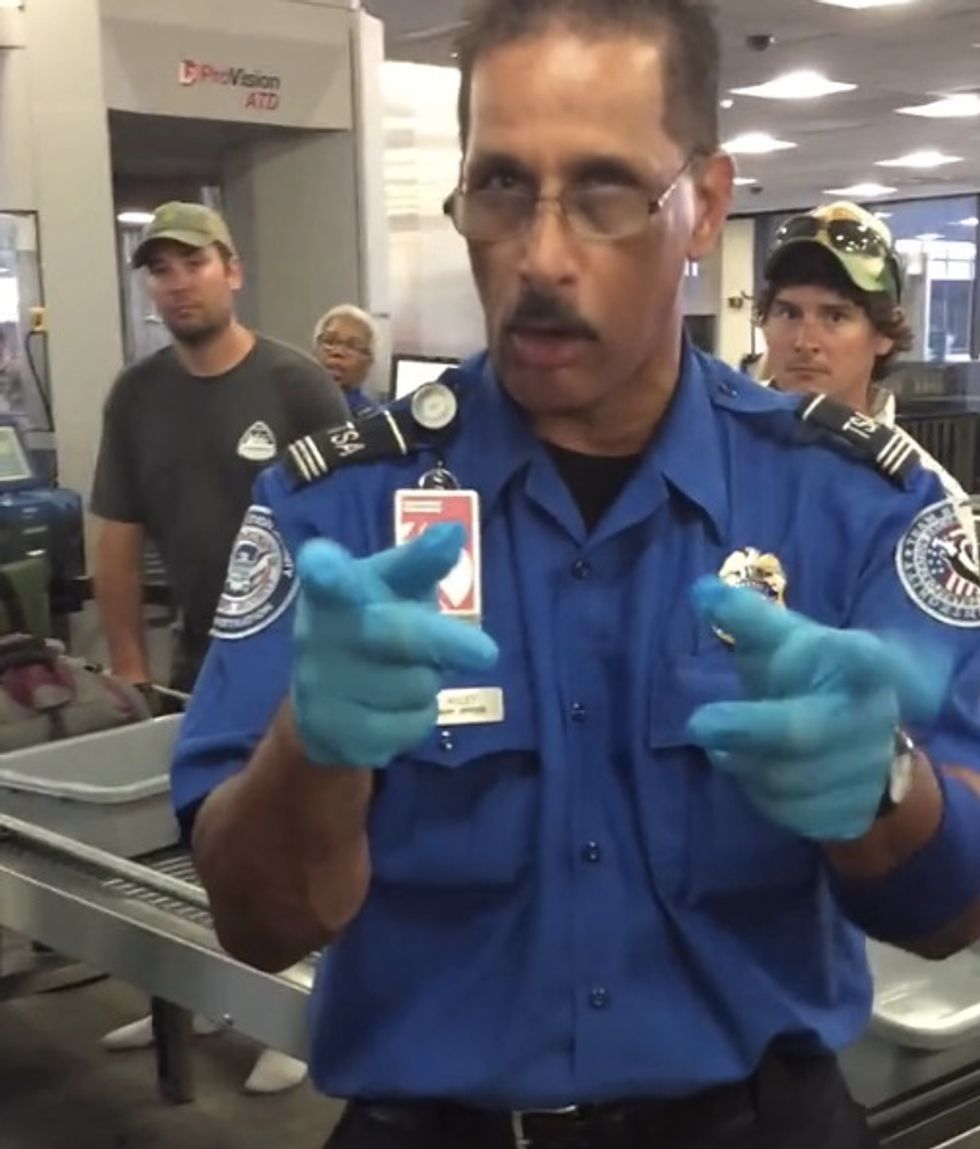 Image source: YouTube
The son protested that the TSA website allows videotaping at security checkpoints, which is accurate. But that seemed lost on the agent:"I didn't put that website on."
From the TSA website: "TSA does not prohibit the public, passengers or press from photographing, videotaping or filming at security checkpoints, as long as the screening process is not interfered with or slowed down. We do ask you to not film or take pictures of the monitors. While the TSA does not prohibit photographs at screening locations, local laws, state statutes, or local ordinances might."
The dad, apparently a member of the military, was angry at how his son was being treated and at the agent for failing to address him as "sir."
"I don't appreciate the disrespect toward my son or myself," the dad said. "The way you talk to people is bulls**t. Don't 'whatever' me, don't even 'whatever' me."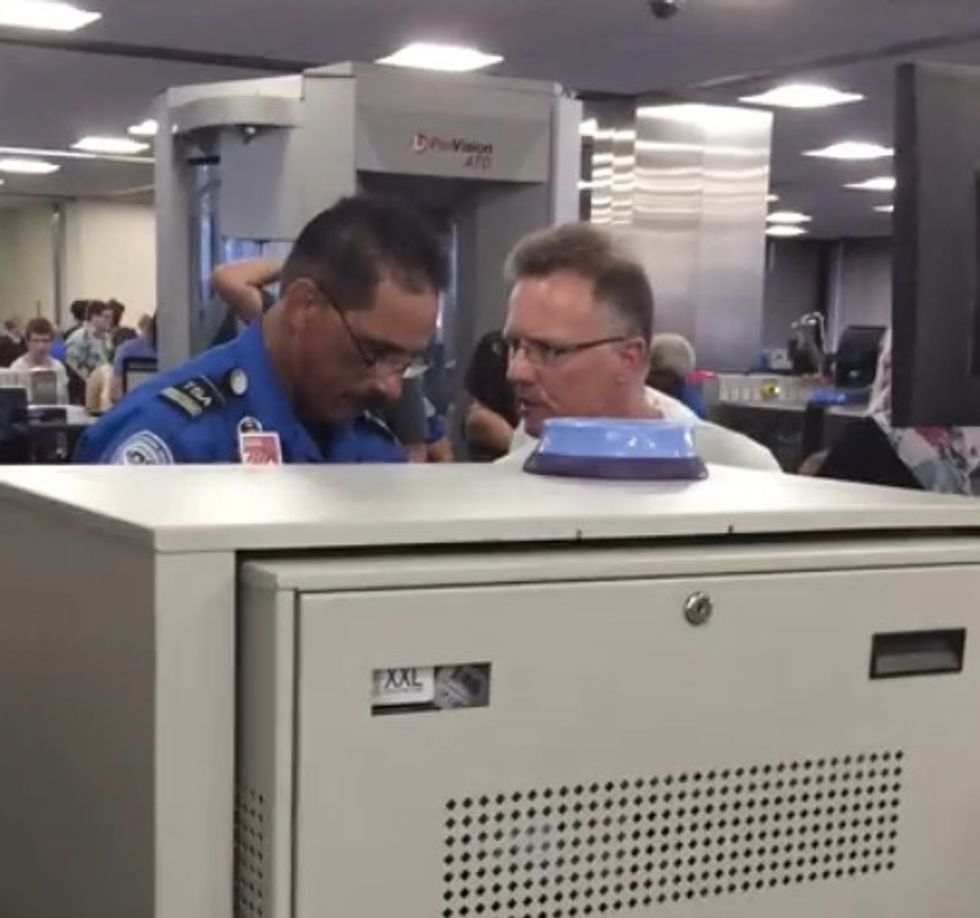 Image source: YouTube
That led to the agent upping the ante: "Careful what you say because I do have authority to (inaudible) you right off this checkpoint," he said, adding that if they couldn't respect him that they needed to "respect this badge right here."
While the clip was posted on Tuesday — apparently by the teen — it's unclear when the incident took place. (Content warning: There is one profanity uttered):
This story has been updated.
—
Follow Dave Urbanski (@DaveVUrbanski) on Twitter