Earlier this week Google unveiled a feature that some people have called "terrifying." The good news is that you have to actively enable it if you wish to use it.
Google's new Your Timeline feature, which it is gradually being rolled out, tracks and maps where you've been to help you "visualize your real-world routines, easily see the trips you've taken and get a glimpse of the places where you spend your time." The feature also allows you to include photos you've taken in certain areas to help "resurface your memories."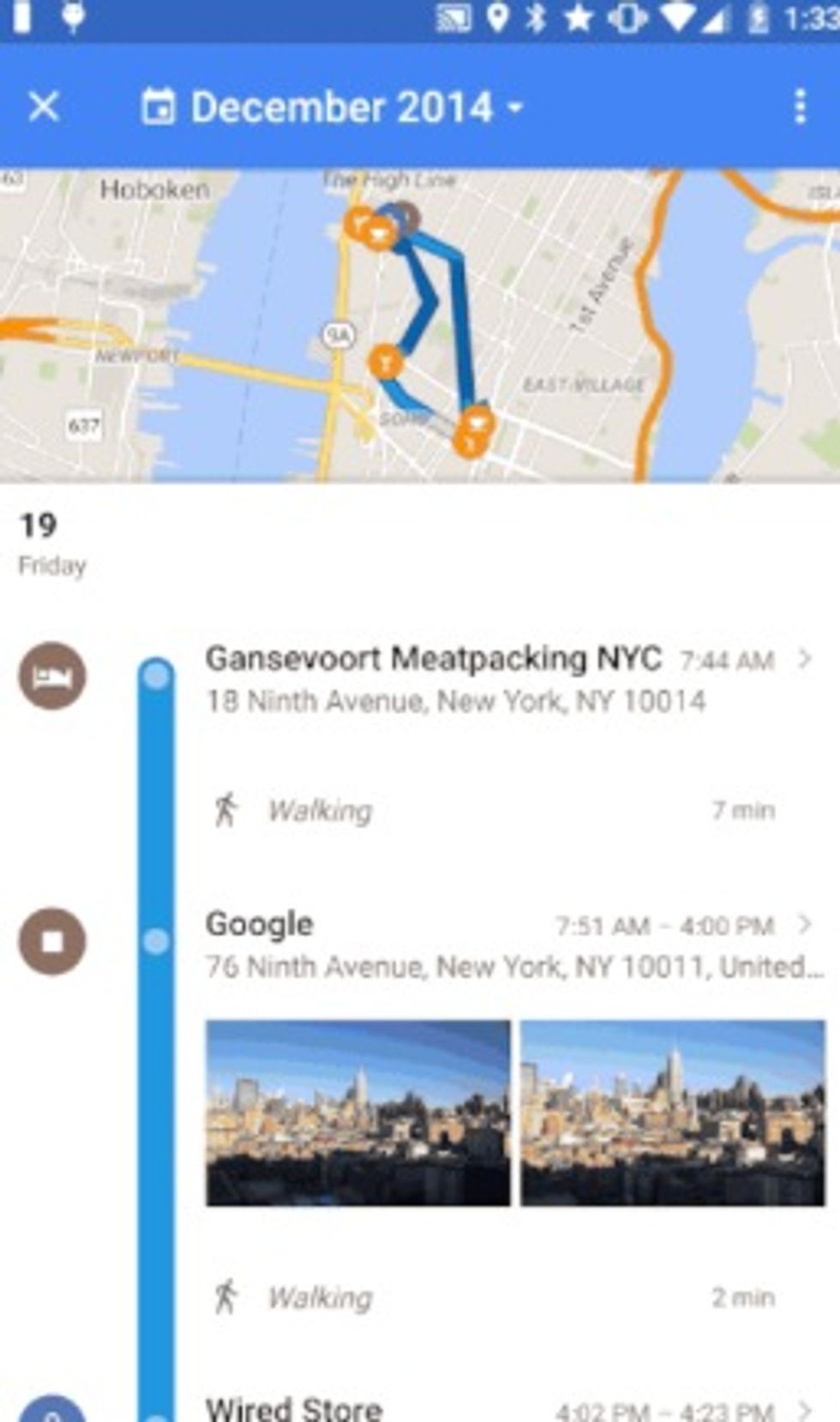 Google announced the Your Timeline feature this week, which, if enabled, tracks where you've been and where, allowing you to tag an area with certain names and photos as well. (Image source: Google Lat Long Blog)
Your location will only be tracked and stored if you've enabled your "Location History" by opting in on your Android or desktop device. What's more, Google also noted on its Lat Long blog that Your Timeline is private and only visible to you.
Google also allows you to control the locations you want to keep.
"This means you can easily delete a day or your full history at any time," Product Manager Gerard Sanz wrote on the blog. "You can edit any place that appears in Your Timeline, including removing a specific location or giving a frequented spot a private name like -- Mom's House or My Favorite Running Spot. This spot will then appear right in Google Maps when you're logged in."
If you want to see if you've enabled Google to track your location history, go to My Account, click on Account History and review the "Places You Go" option. It will say whether the feature is turned on or paused.
Here's what some people are saying about the new feature on Twitter:
"Timeline is Google's big list of everywhere you've ever been and how long you were there." This Map feature in Android is just terrifying.

— Eric Kim (@huafi) July 22, 2015
Google Maps Timeline is both amazing, and terrifying - https://t.co/gnDn2tX3VS

— Eoin Crosbie (@Eoin_Crosbie) July 23, 2015
Incredibly cool new Google Maps feature is also terrifyingly scary: Google Maps has a brand-new trick you shou... http://t.co/jQBjv4b5Vk

— Electric Gherkin (@electricgherkin) July 22, 2015
This is very creepy, but kind of cool. Google Maps now lets you retrace all of your past steps http://t.co/RAHwbOUXBG

— Sarietha Engelbrecht (@Sarietha) July 23, 2015
Watch CNET's report about Your Timeline: