Louisiana Gov. Bobby Jindal said he's suspending his presidential campaign in the wake of Thursday night's movie theater shooting.
"We are going to do whatever we can to support our community," Jindal said Friday morning on Fox News. "This is a time for us to come together."
Jindal campaign manager Timmy Teepell told Louisiana's Advocate newspaper that Jindal "won't be doing any campaigning over the next few days.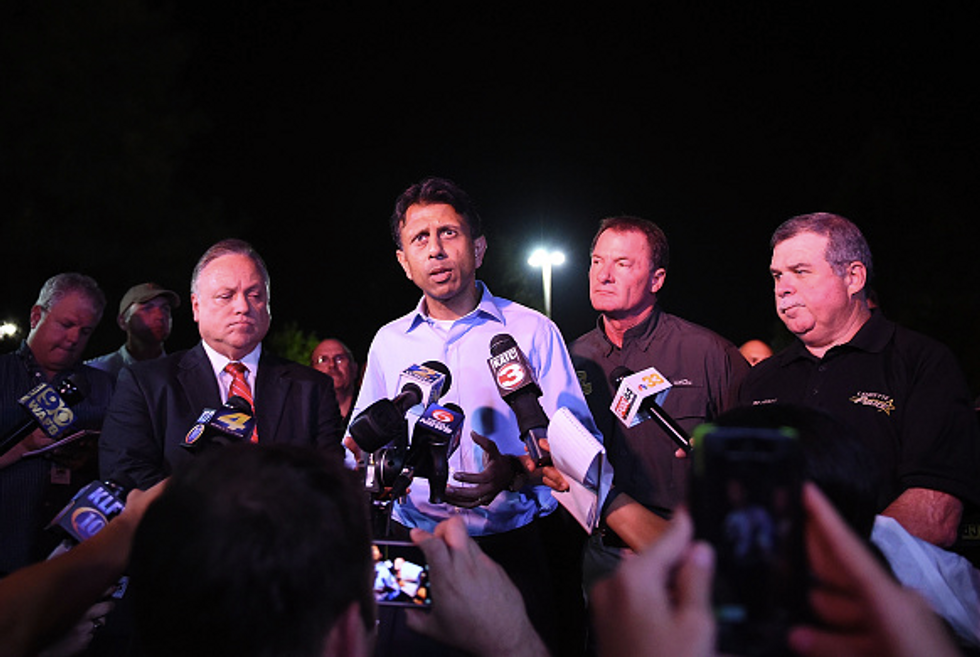 Louisiana Gov. Bobby Jindal speaks to the media in front of Johnston Street Java near the Grand Theatre on July 23, 2015 in Lafayette, La. (Stacy Revere/Getty Images)
Two people were killed and nine others injured after John Russel Houser opened fire during a showing of "Trainwreck" at the Grand Theater in Lafayette. Police said Houser then turned the gun on himself.
Jindal on Friday also ordered flags be flown at half-staff at all state buildings.