A 10,000 ton freight train plowed into a stretch limousine in Indiana recently – and the entire incident was caught on video.
It happened in New Paris, Indiana, Saturday as teenagers were in the limousine traveling to a friend's birthday party. But something apparently went wrong with the limo (possibly bottoming out on the elevated tracks), causing it to stop right in the middle of the tracks, the Daily Mail reported.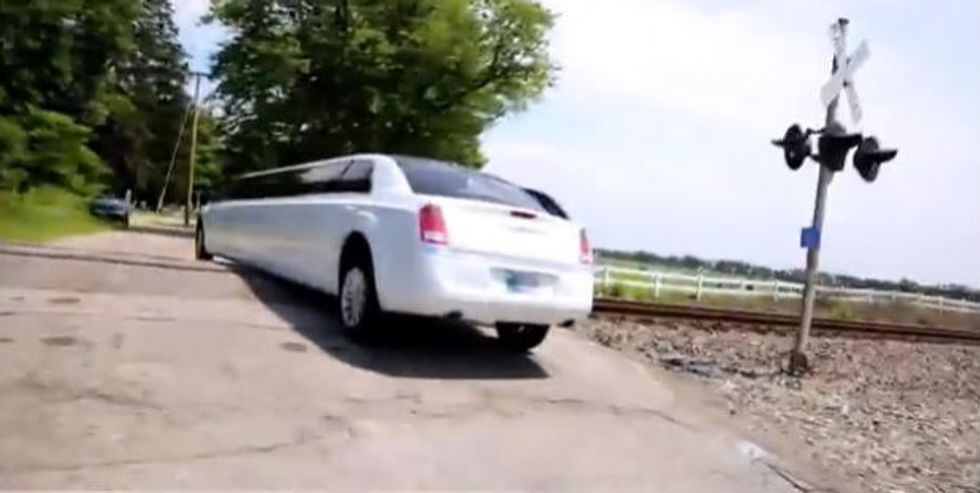 Image source: YouTube
The passengers were able to get out in time but the train was just too close to be able to stop.
Professional photographer Normal Noe was reported to have been in the limo with the teenagers and caught the violent collision on video. Noe uploaded the footage to YouTube Monday, where it amassed more than 600,000 views.
As the train barrels toward the limo the conductor loudly and constantly blows the whistle.
"It's not going to stop. It's not going to stop," one witness shouted as another waved a piece of red cloth trying to get the train to stop. But the locomotive ultimately wasn't able to grind to a halt in time, smashing into the side of the limo and pushing it along the tracks for several hundred feet.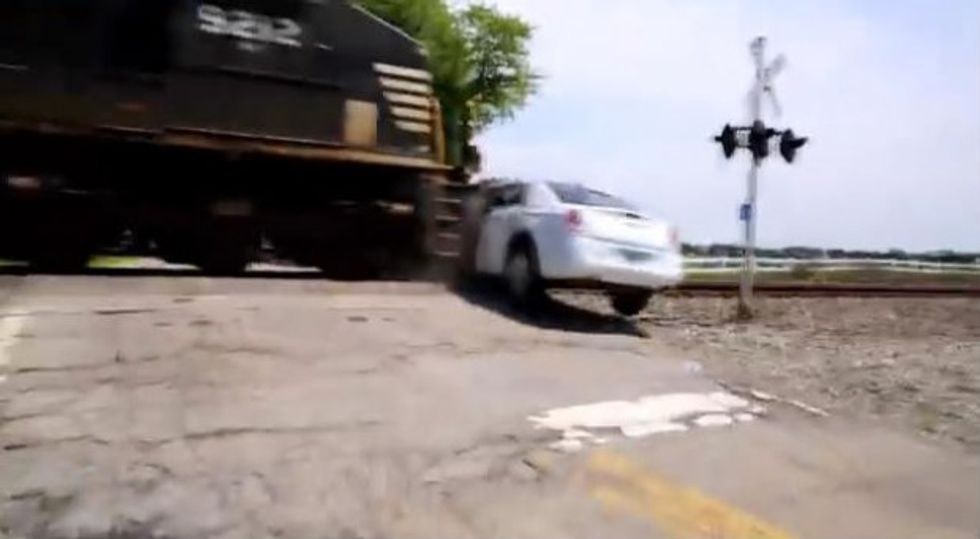 Image source: YouTube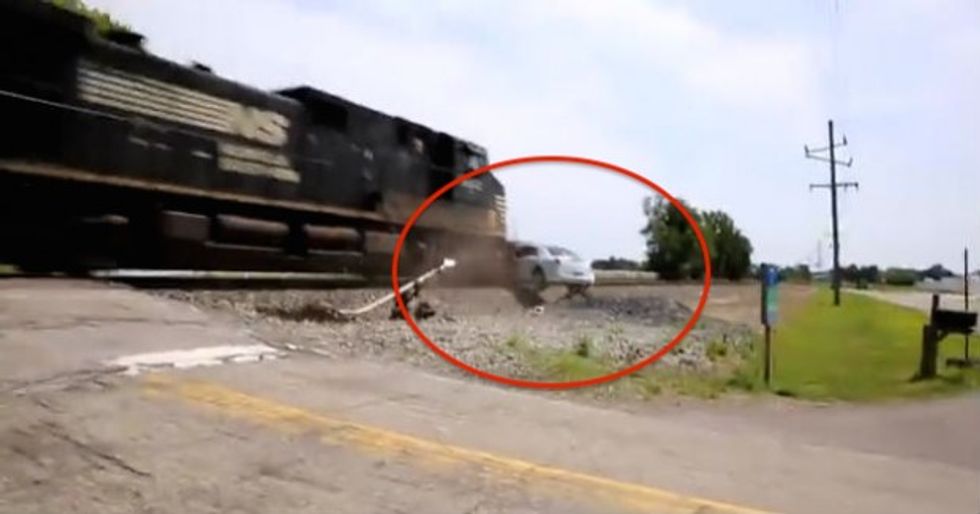 Image source: YouTube
Witnesses followed the train to where it finally stopped and one of them asked the conductor, "Did you see me?"
"I sure did. I've got 10,000 tons behind me, though," the conductor said.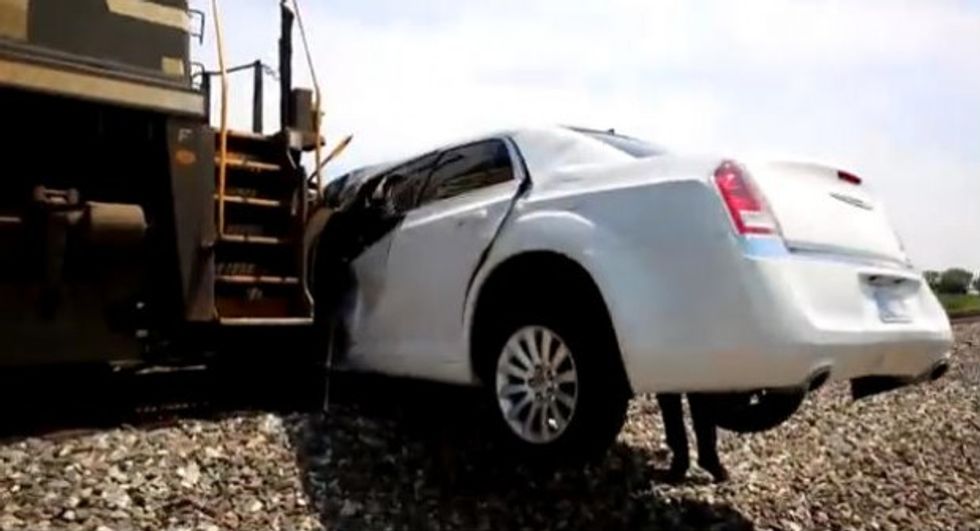 Image source: YouTube
Amazingly, no one was injured in the crash.
Watch as the 10,000 ton train smashes into the stretch limo stuck on the tracks:
(H/T: Daily Mail)
–
Follow Jon Street (@JonStreet) on Twitter