Meet "Whiplash," the 22-year-old Capuchin monkey that dresses as a cowboy and rides on the back of dog, herding sheep and delighting fans at minor league baseball games and rodeos all across America.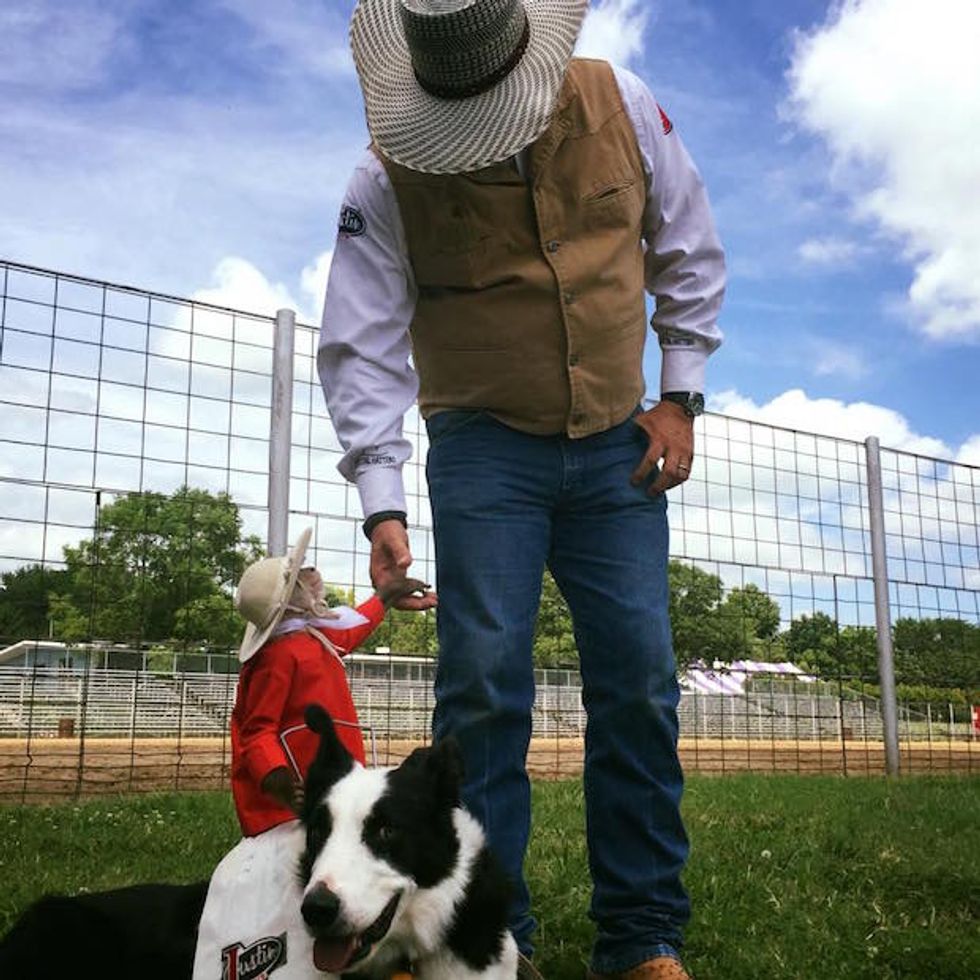 Image source: Facebook / Brooke Lennington KSNT
According to Kenny Petet, Whiplash's owner/handler, his furry partner has been riding dogs and herding sheep since he was just three-years-old.
The act is not just successful, it is award winning. Whiplash is a three-time winner of Pro Rodeo's "Entertainer of the Year."
Needing to know more, TheBlaze spoke with Kenny Petet about Whiplash. Petet told us he is not the monkey's owner or handler, "I'm just his hired hand. I work for him," Petet said.
How does a monkey "ride" a dog like horse? Some speculate Whiplash was tied to the dog. He is not strapped to the dog.
Petet explained how Whiplash can actually ride the dog like a horse, "He's is not tied onto the animal. He's got a real long tail. And, he's a got a little bar built onto his saddle that lets him sit up straight and keep his shoulders square. Then, he takes that tail and wraps it underneath the dog. And, that's how he hangs on."
"He's an athletic little son-of-a-gun," he added.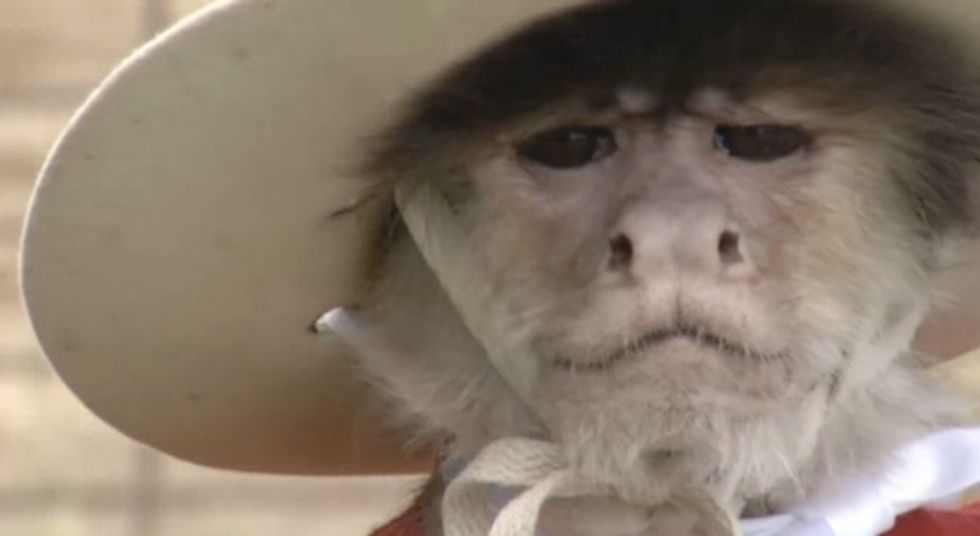 Image source: NBC 
Considering Whiplash has been riding dogs "professionally" for 19 years, we wondered how much longer could he do this?
"He's a white-faced Capuchin monkey. They live to about 35 years in the wild," Petet told us. "But, with vet care, they'll make about 45."
Despite the potential for Whiplash to continue his "career" for another 15 years or so, Petet said he plans on working only another three years or so.
"We're gonna hang out together on a ranch in Texas and just watch the grass grow and the cows eat it," he said.
Listen to Kenny Petet tell the story of Whiplash the Cowboy Monkey on TheBlaze Radio.
From his appearances in Manhattan, Kansas, watch Whiplash in action.
Is there a Cowboy Monkey Rodeo coming to your town? Whiplash's appearance schedule and much more can be found on his web page.