A group of Christians who managed to flee Islamic State advances in Syria said they were forced to leave their refugee housing center in Sweden following harassment by Syrian Muslims, the Christian Post reported.
The Muslim refugees demanded that the two Christian families hide their crosses and forbade them from using communal areas of the housing complex that they shared, according to their account.
"They dared not stay. The atmosphere became too intimidating. And they got no help," a Swedish government migration agency representative told a Swedish newspaper.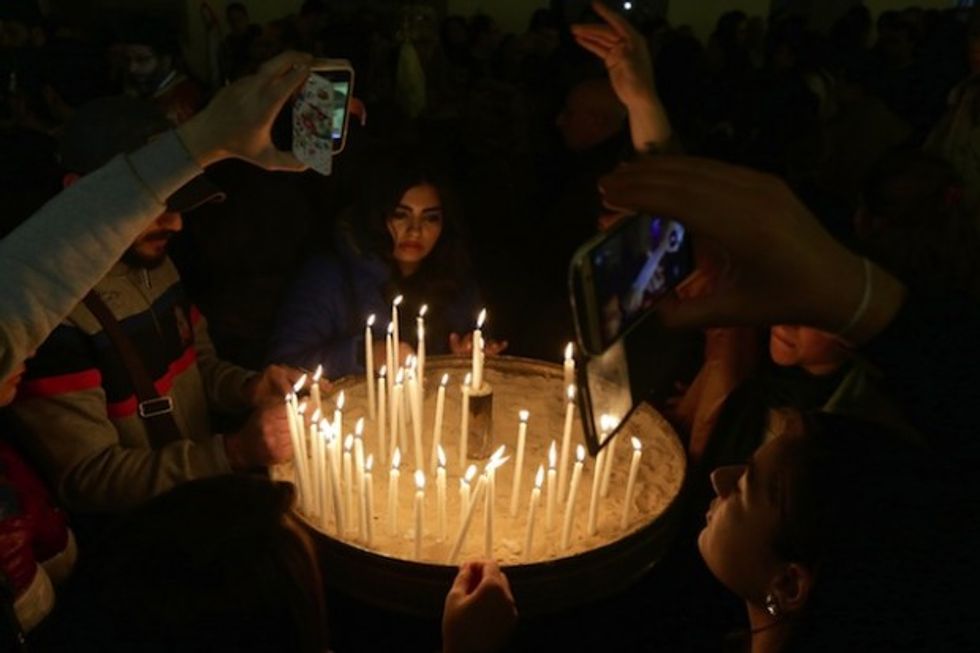 Greek Orthodox Christians light candles and take pictures at the end of a Good Friday mass at the Meriamiah Church in the Syrian capital Damascus on April 10, 2015. (Louai Beshara/AFP/Getty Images)
The atmosphere became so intimidating that, fearing for their safety, they moved out of the center which housed 80 refugees.
The Swedish government announced in 2013 that it would take in nearly every Syrian seeking asylum and grant the applicants permanent legal status.
Since then, more than 40,000 Syrians have arrived in Sweden, according to Agence France-Presse.
Residents of some of the oldest Christian communities in the world have faced the choice of fleeing, a forced conversion to Islam or being killed following Islamic State group conquests of their towns.
"Entire religious communities are being wiped out. In single attacks, Christian villages and centuries of their history has been destroyed," Todd Daniels of International Christian Concern told the Christian Post.
ICC is a Washington-based organization that advocates for persecuted Christians around the world.