Complete with a $222,172 grant from the National Institutes of Health, researchers at the University of Iowa are studying how intoxicated men look at women and their tendencies for sexual aggression.
"Male-initiated sexual aggression toward female acquaintances is a major public-health problem in adolescence and early adulthood," the project's description states.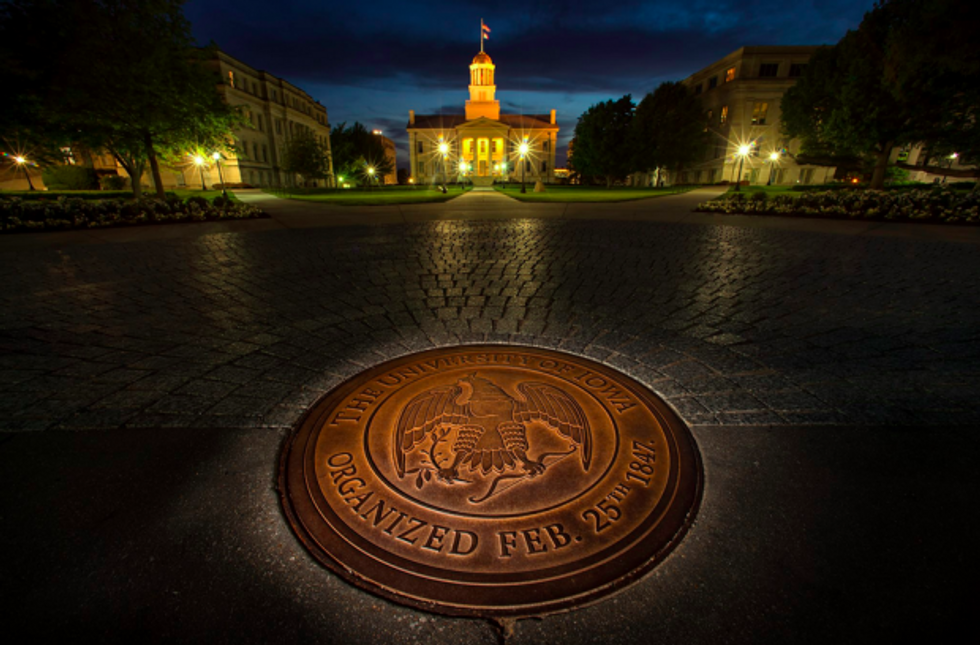 Image via University of Iowa/Facebook
Researchers — led by Teresa Treat, an associate professor of psychology at the University of Iowa — will study 80 21- to 25-year-old men's eye movements while sober and while drinking alcohol and examine how alcohol consumption influences men's sexual judgement during the project, titled "Alcohol Effects on Men's Visual Attention and Sensitivity to Sexual Interest Clues."
"Participants will view 200 unique scenes that depict a woman who varies along sexual interest, provocativeness-of-dress, and attractiveness dimensions in a background context that varies in sexual relevance," the description states. "Participants will judge the woman's sexual interest after viewing each scene. In a third session, participants will complete assessments of drinking patterns, alcohol expectancies, rape supportive attitudes, insensitivity to women's rejection cues in a simulated rape, and past history of sexual aggression. "
As the Washington Free Beacon reported, researchers have speculated that the more the men drink, the more they will lose "sensitivity to women's sexual interest."
The project lists the National Institute on Alcohol Abuse and Alcoholism as its administering institute. It has projected $148,725 in direct costs and $73,447 in indirect costs.
However, the Free Beacon reported that the researchers' budget will not expire until April 2016.
Last year, Treat received $221,494 from the NIAAA to study the "Alcohol Effects on Transfer of Men's Learning About Women's Cues."
She's also published a paper that examined how women's level of attractiveness, provocativeness of clothing and sexual interest could predict if a man would remember if she was interested in him or not, the Free Beacon reported.
(H/T: Washington Free Beacon)