A celebrity-gossip news outlet on Monday published video showing snippets of a heated argument actor Shia LaBeouf had with his girlfriend while abroad.
The footage obtained by Entertainment Tonight shows LaBeouf in a verbal fight with actress Mia Goth, who was with him in Germany filming a horror movie.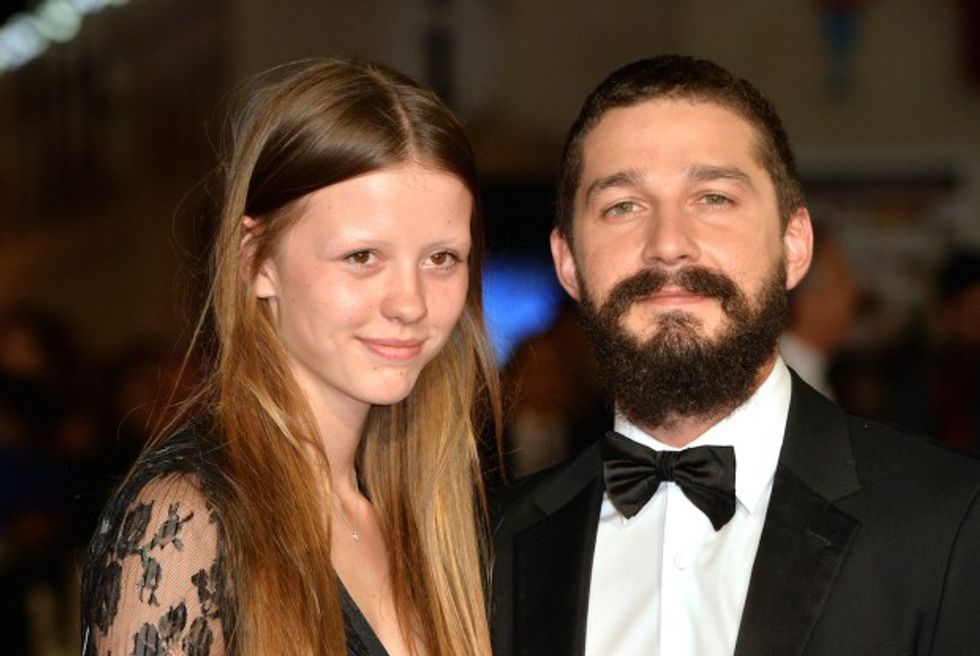 Mia Goth and Shia LeBeouf attend the closing night European Premiere gala red carpet arrivals for 'Fury' during the 58th BFI London Film Festival at Odeon Leicester Square on October 19, 2014 in London, England. (Photo by Anthony Harvey/Getty Images for BFI)
LaBeouf can be standing next to a car asking for a ride from onlookers.
"I need a ride the the airport," he said. "I don't want to touch a woman, I don't want to hit a woman, but I"m getting pushed."
LaBeouf is then seen on video pleading for Goth to give him his backpack.
"I don't wanna touch you, I don't wanna be aggressive," LaBeouf says. "This is the kind of s*** that makes a person abusive."
Footage then shows the actor in a car talking to the driver.
"If I'd have stayed there, I would have killed her," he said, before attempting to FaceTime actress Megan Fox.
The episode comes amid a series of other bizarre incidents involving LaBeouf, who gained fame during his childhood acting on Disney Channel's "Even Stevens."
–
Follow the author of this story on Twitter and Facebook: