The bouquet toss can be quite a competitive event at weddings as single women congregate on the dance floor — some eagerly and some begrudgingly — to catch the flowers, which by wedding lore suggests that this woman will be the next in line to get married.
There are videos of women tackling each other, brides being pushed and the dreaded hitting of the chandelier. Here's a new one to add to the long list of wedding bouquet gaffes.
A video shows a guest holding a baby in front of the mass of other bouquet hopefuls. She appears to forget she was holding another human being, letting the child go straight to the floor the moment the flowers soar over her head.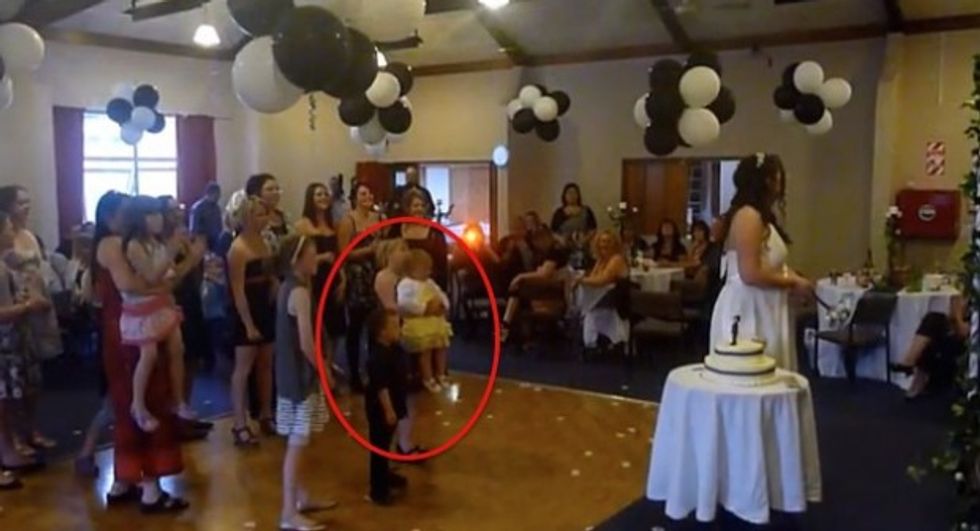 Image source: YouTube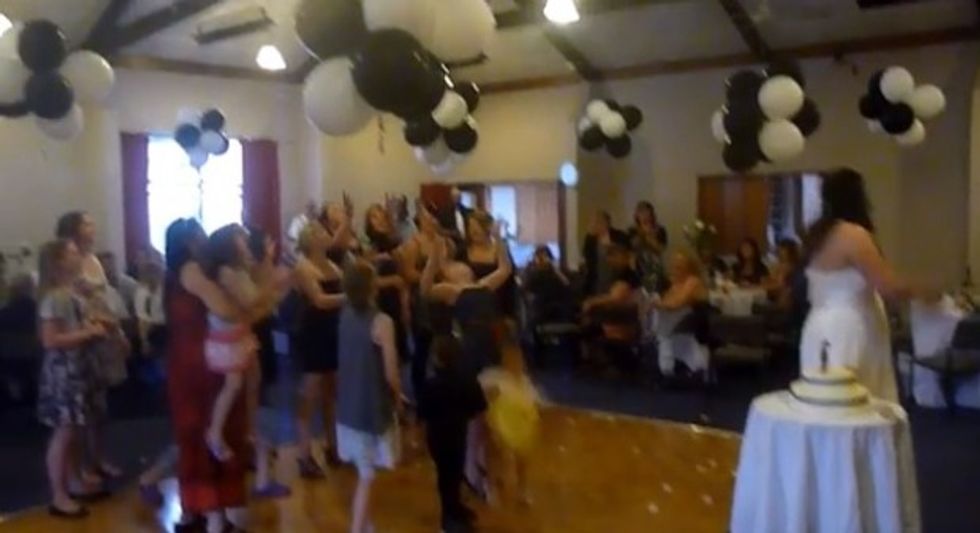 Image source: YouTube
The guest quickly realized her mistake and picked up the child.
Here's the footage that will likely join many wedding bouquet fail compilation videos:
The video was posted by the YouTube user LivTheGinjaNinja over the weekend, but it's unclear if the video is an original or a repost. LiveTheGinjaNinja did not immediately respond to TheBlaze's request for more information.