New surveillance video shows a man getting his leg caught between the platform and the train at a METRORail station in Houston earlier this month – but it's what didn't happen next that you just have to see to believe.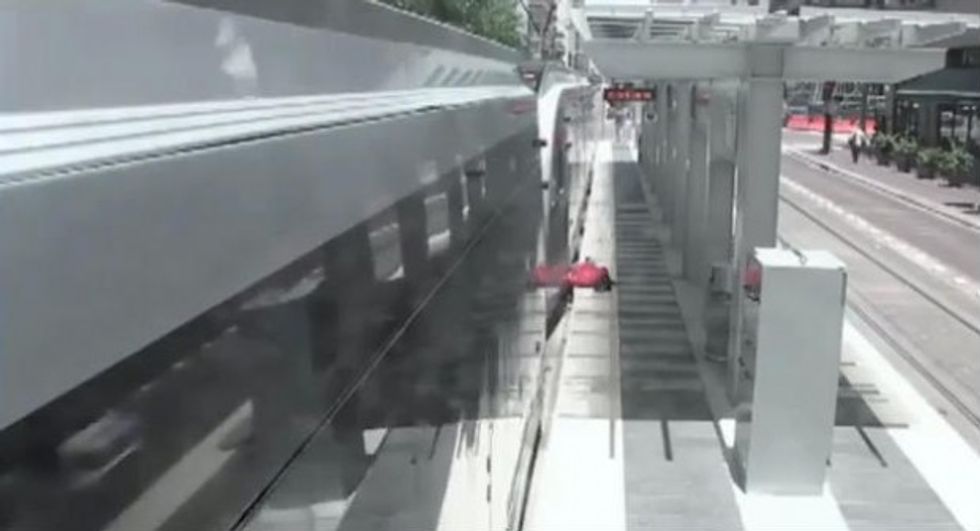 Image source: KPRC-TV
The footage shows a man at a light rail stop standing next to the train just as it's getting read to take off from the station. But one of the man's legs then becomes stuck between the train and the platform, nearly swallowing up the entire lower half of his body.
The man is seen getting dragged along with the train but manages to get his leg out as soon as the train is gone. Nobody else is around except for one person who walks right past the man to wait for the next train just a few feet away from where he was left laying.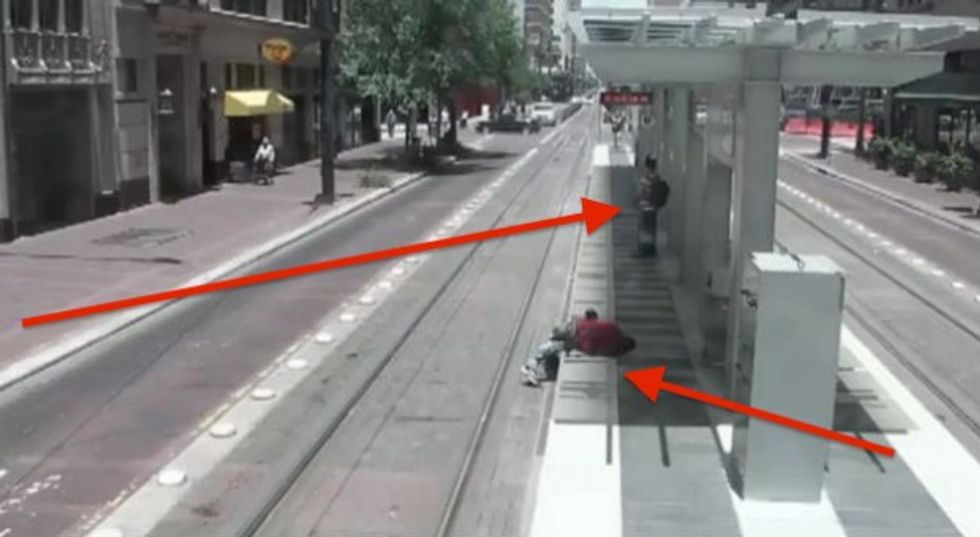 Image source: KPRC-TV
The rest of the video shows the man at the stop paying no attention to the victim or his probable injuries, even looking in the opposite direction at one point.
A representative for Houston's METRORail did not immediately respond to a request for comment. The agency held a news conference Tuesday morning to remind passengers of the importance of staying alert while traveling around light rail.
video platformvideo managementvideo solutionsvideo player
(H/T: KPRC-TV)
–
Follow Jon Street (@JonStreet) on Twitter