Officials in Waller County, Texas, released new video on Tuesday showing Sandra Bland being booked into jail days before her apparent suicide.
County officials said they released the new footage partly to debunk "crazy speculation" about her booking photo as well as a wild conspiracy theory on social media suggesting Bland was already dead before she was booked in jail, CNN reported.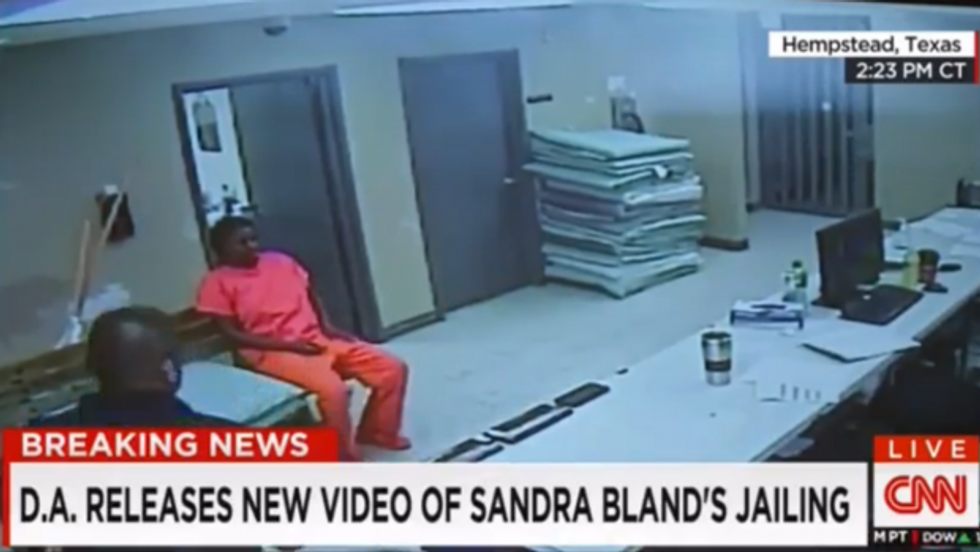 Screengrab via CNN
The new video footage aired on CNN actually shows the moment Bland had her mugshot taken.
Bland, initially pulled over for a minor traffic violation, was found dead in her jail cell three days after she was arrested following a confrontation with a police officer. Bland's autopsy reportedly found no evidence of homicide.
Officials have been receiving threats online over the Bland's death and hope the new video footage can dispel some of the unfounded rumors, CNN's Ed Lavandera reported.
Watch some of the video released on Tuesday below via KTRK-TV:
---