Following a White House meeting, Rep. Brad Sherman (D-Calif.) seemingly suggested this week that President Barack Obama might be prepared to go "beyond what's allowed by law" to push through the Iran nuclear deal.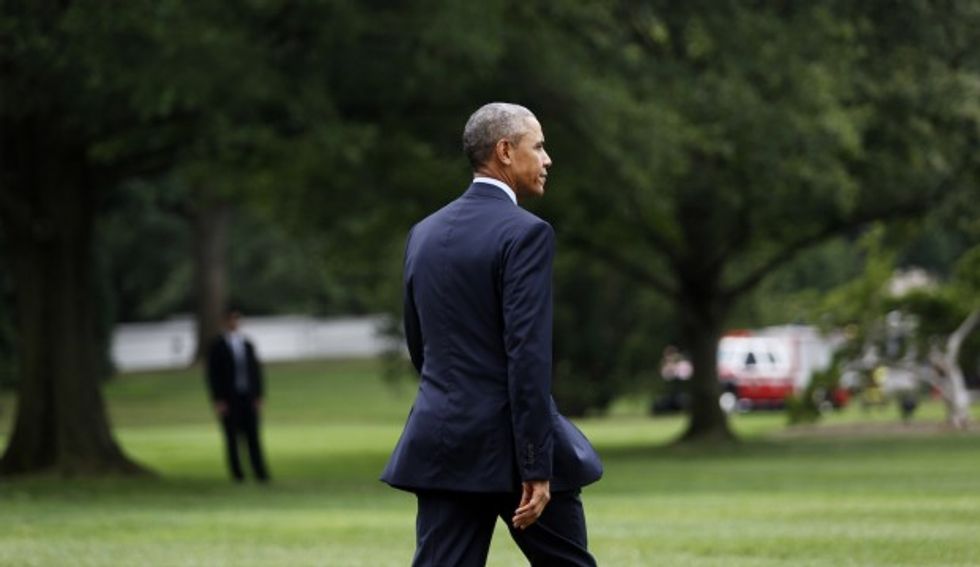 (Photo by Aude Guerrucci-Pool/Getty Images)
The Hill reported Wednesday that Sherman said Obama appeared ready to ignore Congress if members don't sign off on the deal. The comments came after the president invited top Democrats to the White House to give them a personal presentation on the Iran deal.
"The main meat of what he said is, 'If Congress overrides my veto, you do not get a U.S. foreign policy that reflects that vote. What you get is you pass this law and I, as president, will do everything possible to go in the other direction,'" Sherman said, according to The Hill.
"He's with the deal — he's not with Congress," the California congressman added. "At least to the fullest extent allowed by law, and possibly beyond what's allowed by law."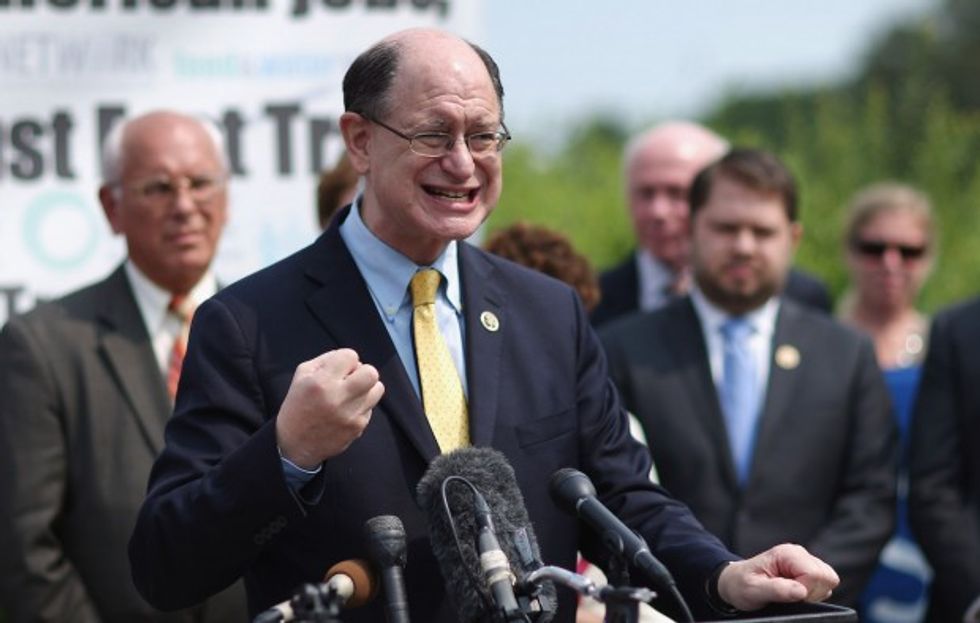 Rep. Brad Sherman (D-Calif.) and fellow Democratic members of Congress. (Photo by Chip Somodevilla/Getty Images)
According to The Hill, Sherman suggested Obama may just refuse to enforce the law.
Sherman, who has appeared skeptical of the deal, previously grilled Secretary of State John Kerry about whether the administration would follow the "law" if Congress moved to override a veto to block the deal.
At the time, Kerry ducked the question, saying he was "not going to deal with a hypothetical."
—
Follow the author of this story on Twitter and Facebook: