A TV network has announced that it's going to do something on Halloween eve that's reportedly never been done before: air a live, real-life exploration of a purportedly spirit-infested home, and perform an exorcism.
Destination America announced in a press release on Thursday that it plans to air "Exorcism: LIVE!" on Friday, October 30 — a show that will "host the first live televised exorcism in U.S. history."
If that's not terrifying enough, consider that the exorcism is slated to take place inside the original home in St. Louis, Missouri, that inspired "The Exorcist" movie; it is the house in which the real-life rite is said to have taken place on a boy named Roland Doe back in 1949.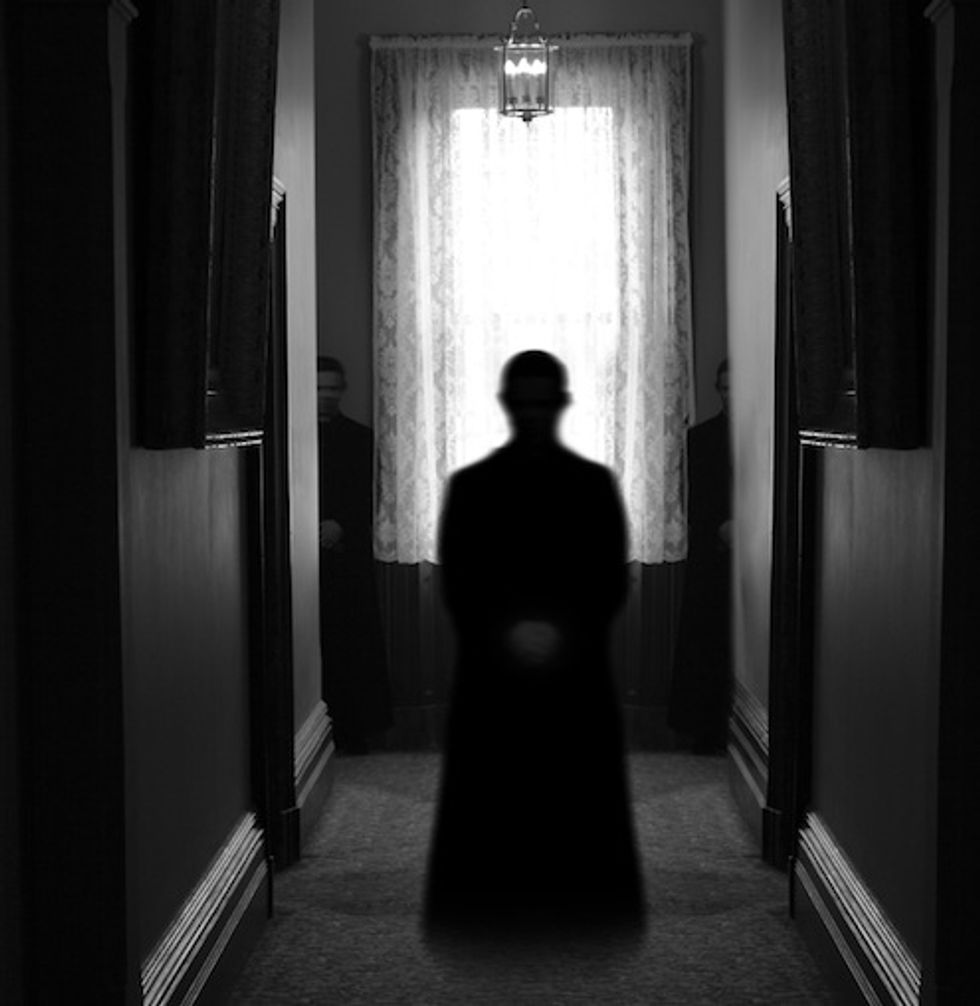 Photo credit: Shutterstock
"No one has ever attempted to rid the lurking spirits and demons that inhabit this home, until now," read a press release.
The event will incorporate paranormal investigators who star on the network's show "Ghost Asylum" as well as a psychic medium, as they go through the attic, the basement and other parts of the home to try and figure out what has purportedly been haunting it.
"The ghost hunting team will use state of the art technology to do daytime and nighttime investigations, documenting as much evidence as they can of these true-life demonic entities on live TV," read the press release.
The goal is to exorcise the home live on television — something that the network said has never been done before.
Additionally, the audience will be able to access various live cameras on the network's website, where they can participate in a live Twitter chat and also track anything odd that they observe on those feeds. 
The famous "Exorcist steps" are located in Washington, D.C.'s Georgetown neighborhood. (Photo credit: Wikimedia Commons)
As TheBlaze previously reported, the terrifying, real-life story about the month-long demon-purging over a young boy in 1949 that inspired the story behind "The Exorcist" has been widely documented, though questions remain surrounding the child's true identity.
Known by the pseudonym "Robbie Mannheim," his real name has never been released to the public and only a few people know of his whereabouts. University archivist David Waide told KSDK-TV in 2012 that Robbie was still alive at the time and was believed to be 78 years old. Read more here.
(H/T: Mediaite)
--
Front page image via Shutterstock.com.