A server at a New Jersey diner picked up the tab for a pair of firefighters late last month when she overheard the two discuss how hungry they were after fighting a large warehouse fire for 12 hours without stopping to eat.
The two men, who had stopped at 130 Diner in Delran following a long day battling the New Brunswick blaze, asked server Liz Woodward, 24, to bring them the largest cups of coffee she had, TODAY reported.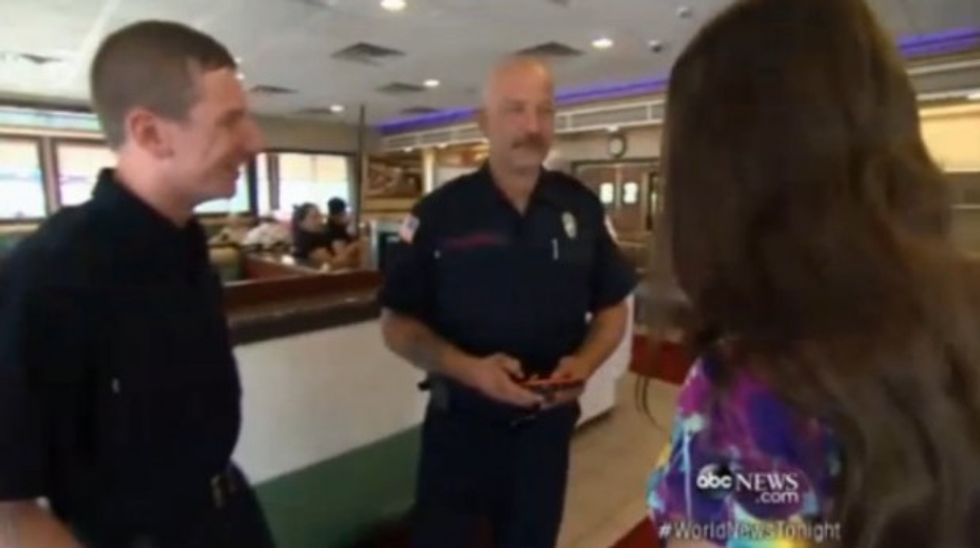 Image source: Screen grab via 9News.com.au
According to one of the firefighters who posted about what happened online, Woodward "overheard" them talking over breakfast.
[T]his is what she set down instead of a bill," Tim Young wrote.
The server wrote Young and the other firefighter, Paul Hullings, a long note.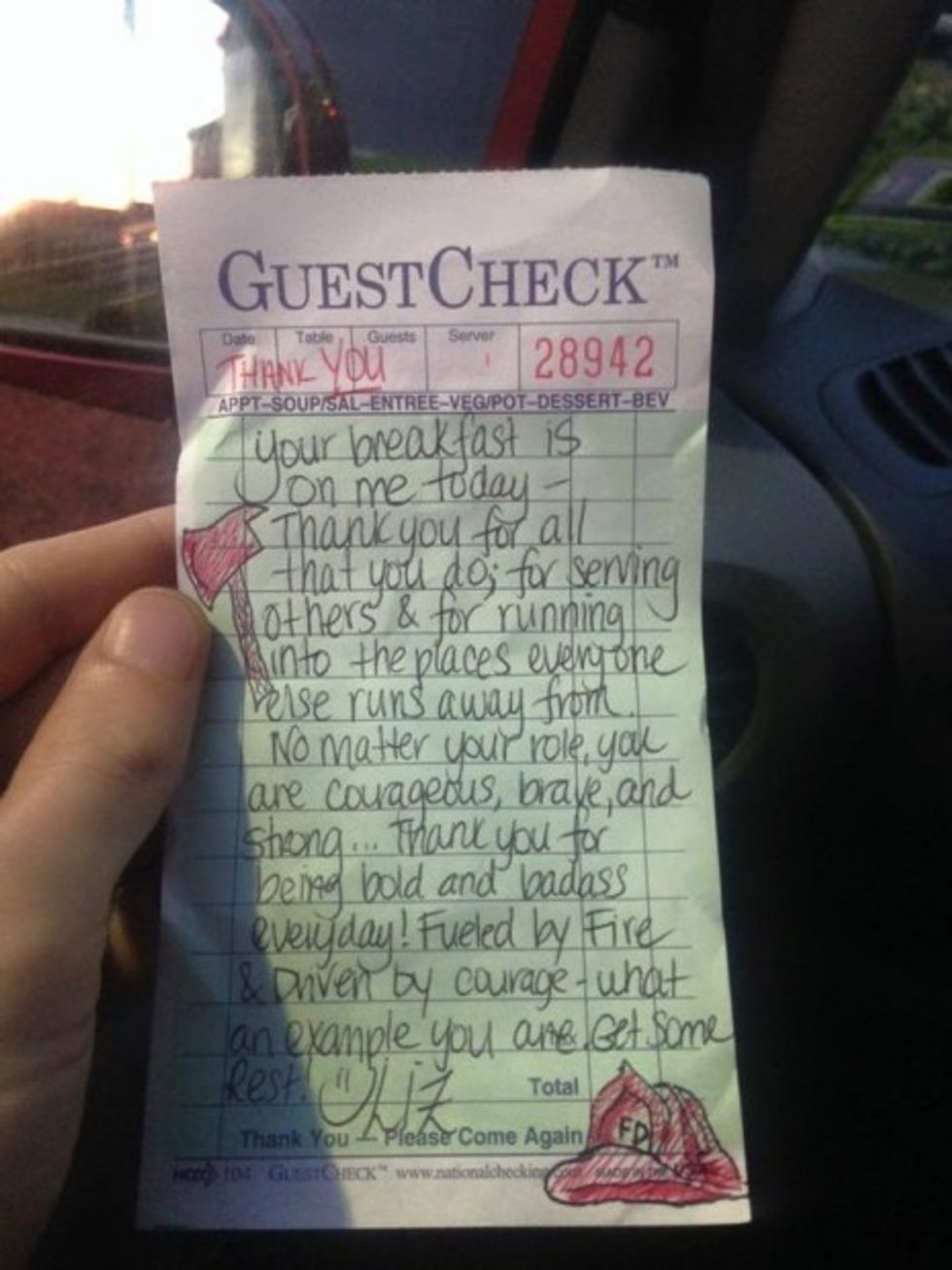 Image source: Facebook
It read, "Your breakfast is on me today — Thank you for all that you do; for serving others & for running into the places everyone else runs away from. No matter your role, you are courageous, brave, and strong… Thank you for being bold and badass everyday! Fueled by fire and driven by courage — what an example you are. Get some rest."
Young and Hullings were floored by good deed.
"Such a selfless and kind act," Young wrote on Facebook. "I definitely urge my friends to make a trip out and support the business, and if Liz happens to be your waitress, tip big."
But the story didn't stop there.
Young soon learned that Woodward's father was quadriplegic and that she was trying to raise money to purchase him a wheelchair-accessible van. The firefighter knew he had to help.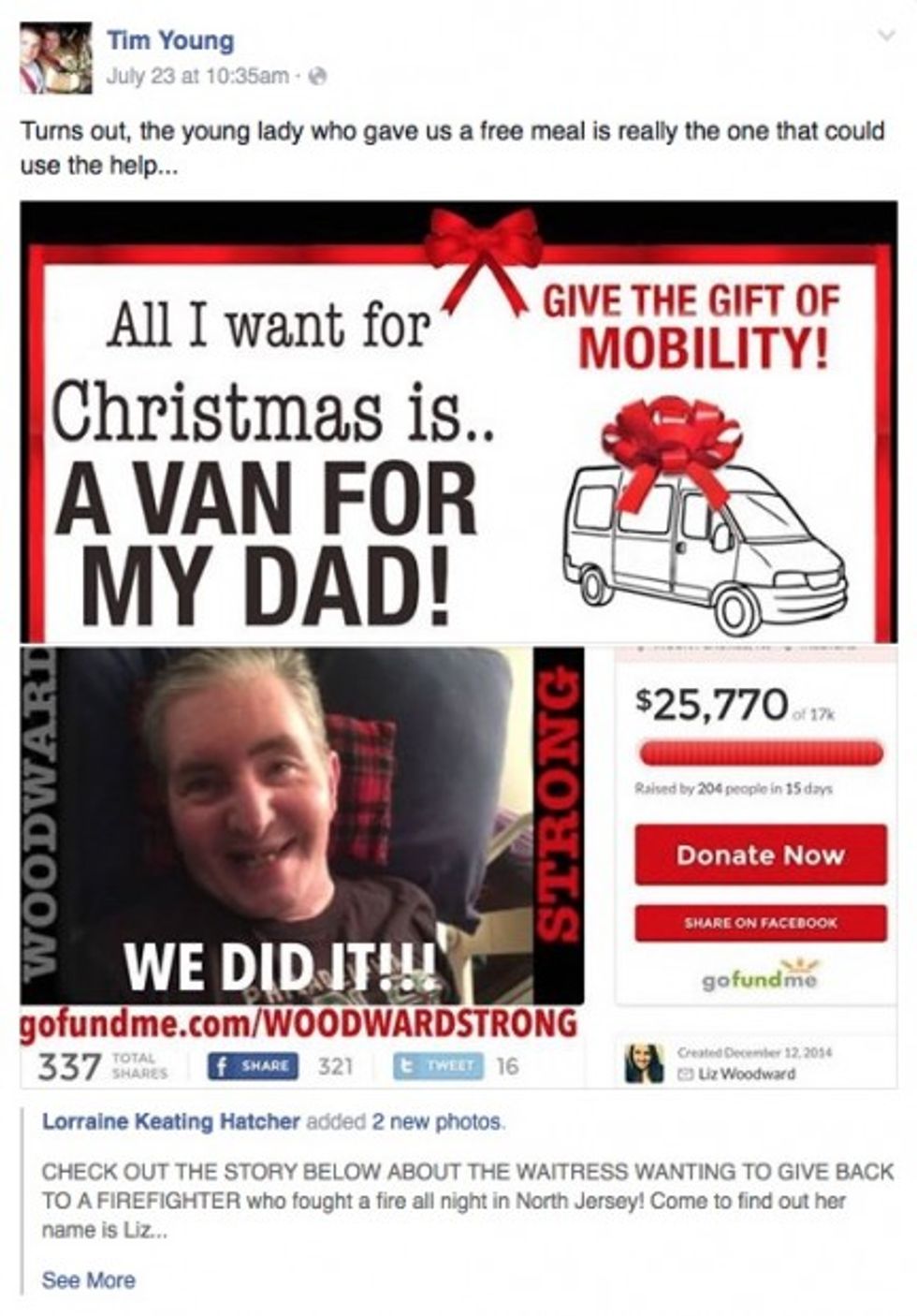 Image source: Facebook
"Turns out, the young lady who gave us a free meal is really the one that could use the help," he wrote online.
Young provided a link to the 24-year-old's online fundraiser for her disabled dad. The fundraiser took off and more than $68,000 has since been donated, far more than the initial $17,000 goal.
Woodward was stunned.
"All I did was pay for their breakfast, and I didn't think anything would come about it except they would leave with a smile," she told WPVI-TV. "The message is to be kind to each other, to pay it forward when you can — that even the smallest gestures can change somebody's life."
Since then, the group has remained in each other's lives. Woodward recently turned to Facebook to post a photo of them together.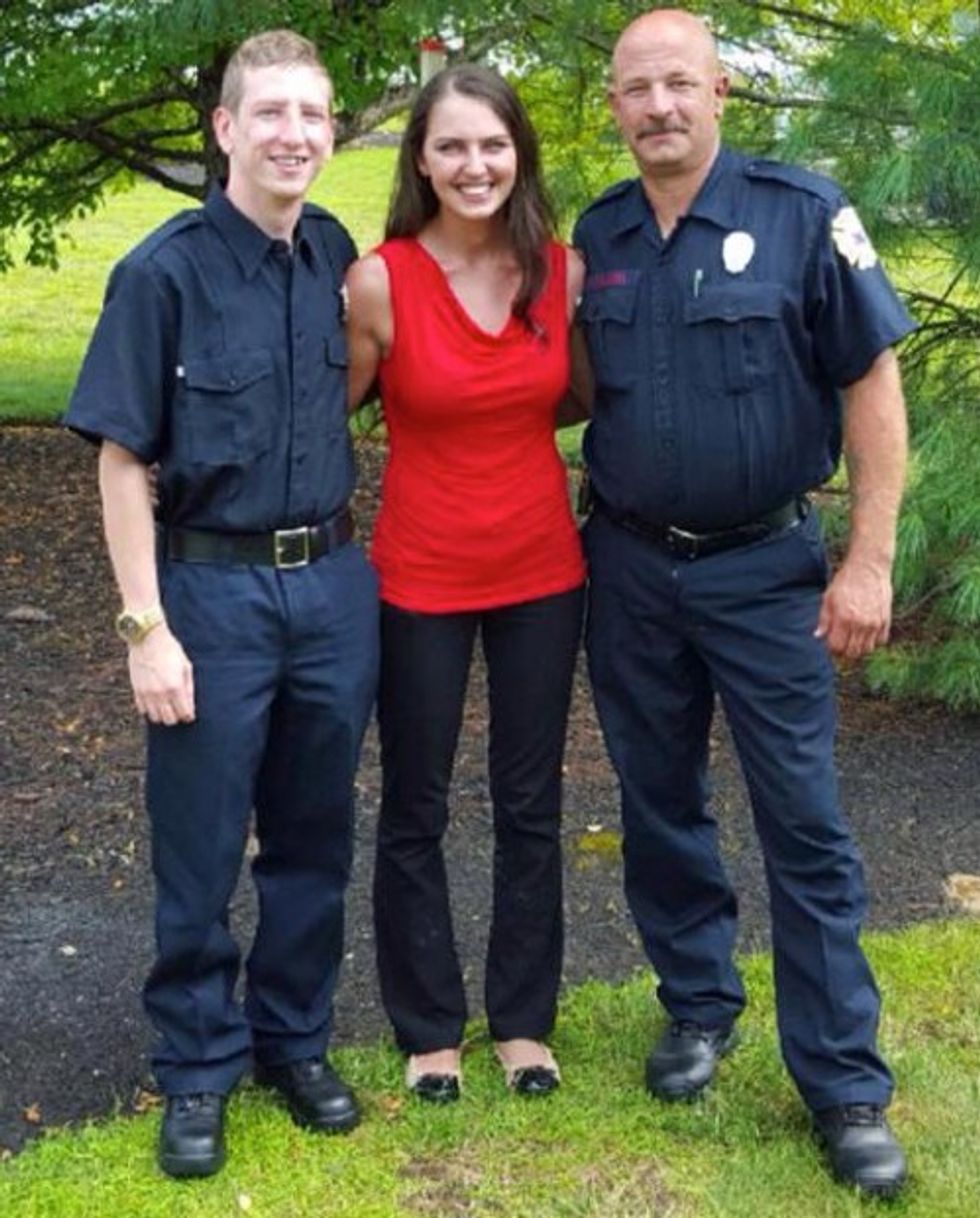 Image source: Facebook
(H/T: BuzzFeed)
—
Follow the author of this story on Twitter and Facebook: