Classical. Old rock. Country western.
If you were an unconscious patient in Dr. Frank Opelka's operating room, any one of these genres could have been playing.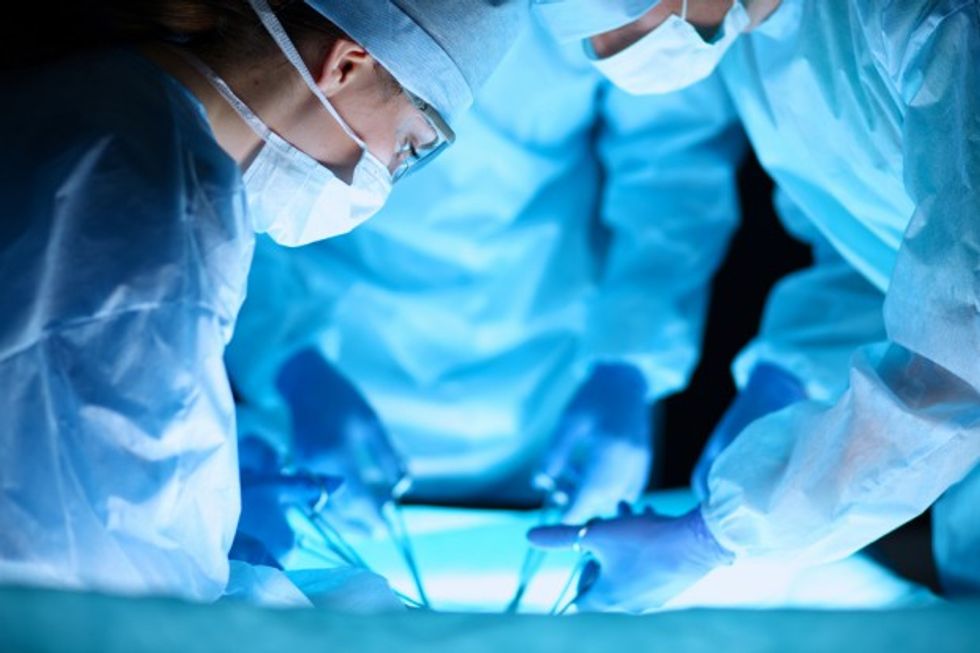 Photo credit: Shutterstock
"I had my own collection that I brought in," said Opelka, a former colorectal surgeon who began his practice in the 1980s. "I remember when I was practicing in Boston for a while ... the residents in New England just couldn't stand country western, so we played a lot of it."
Opelka (the brother of TheBlaze's Mike Opelka), like many surgeons around the country, found listening to music in the O.R. soothing. According to a new study though, there might be some science backing it as well.
The research out of the University of Texas Medical Branch in Galveston published in Aesthetic Surgery Journal revealed that plastic surgeons who listened to their preferred type of music showed greater surgical technique and efficiency at closing incisions. This, the researchers said, could translate to a reduction in surgical costs.
The small study had 15 plastic surgeons perform stitches on pigs feet, which is similar to human skin. Some of these surgeons on the first day listened to music and some didn't. On the second day, the surgeons who listened to music the first time completed the task in silence and vice versa.
Researchers found when surgeons listened to music of their choice, they were, on average, 7 percent faster closing incisions. Music was found to be even more effective for more senior surgeons in the experiment.
A team of other plastic surgeons, who did not know the purpose of the experiment, judged the quality of the repairs, which helped confirm an improvement in the work when music was played.
"We recognized that our subjects could potentially improve on the second repair simply as the result of repetition," study author Dr. Shelby Lies, chief plastic surgery resident, said in a statement. "This effect was reduced by randomly assigning the residents to music first or no music first groups."
"Spending less time in the operating room can translate into significant cost reductions, particularly when incision closure is a large portion of the procedure, such as in a tummy tuck," Lies added. "Longer duration under general anesthesia is also linked with increased risk of adverse events for the patient.
Opelka, who last year became the medical director of quality and health policy for the American College of Surgeons, said he believes these same findings would hold true for him the operating room.
"I just think it creates a soothing environment," he said. "There are lots of different smells and noises and other stimuli in an operating room. You just want something that creates a soothing, subtle background that is just part of what the team is living within. Surgery is not always pretty. You just want something that's comforting and soothing when you're walking through the process."
Sometimes though, Opelka said, if a situation becomes more intense, surgeons will turn the music off to ensure clear and quick communication among the team.
If you're having visions of your surgical team listening to headbanger music or rap with a strong base, Opelka said he hasn't really heard of that happening.
"It's more like the music at the dentist's office," he said.
One common theme back in the 1990s though, he said, was to end surgeries with Semisonic's "Closing Time."