A handful of Brooklyn Bridge motorists — including a slow-moving but quick-tempered elderly man — retaliated physically against a cab driver after he apparently pushed an elderly woman with a cane to the surface of the famed New York City bridge.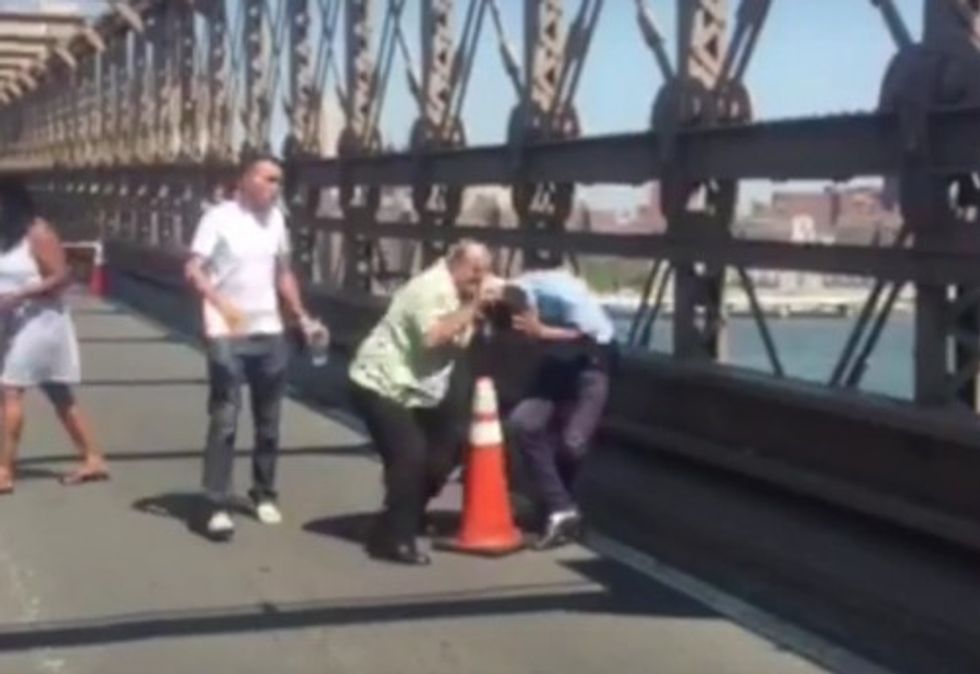 Image source: YouTube
Video of the incident commenced after traffic came to a sudden halt just before noon Tuesday, complete with horns honking and people yelling.
An elderly couple in a minivan apparently had a difference of opinion with a much younger cab driver over a lane change, the New York Daily News reported.
An elderly woman emerged from the minivan looking ready to do battle with a three-pronged cane, reportedly after the cab driver chucked what appeared to be a Pringles can at the couple's minivan.
Not giving much consideration to the obvious age, height, weight and strength advantage, the cabbie grabbed the cane and took her down to the ground, witnesses told the Daily News.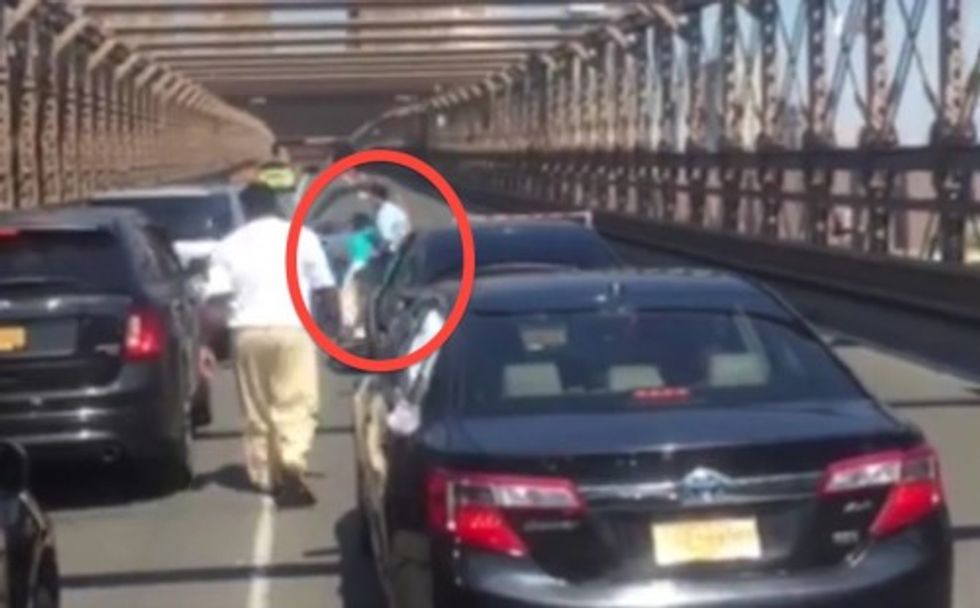 Elderly woman in green shirt tussling with cabbie. (Image source: YouTube)
"She looked like she was trying to attack the car," Marc Freund told the paper. "He disabled her, then slammed her and tackled her."
With that a large man emerged from a trailing car and punched the cabbie a couple times, telling him to get back in his cab and move on.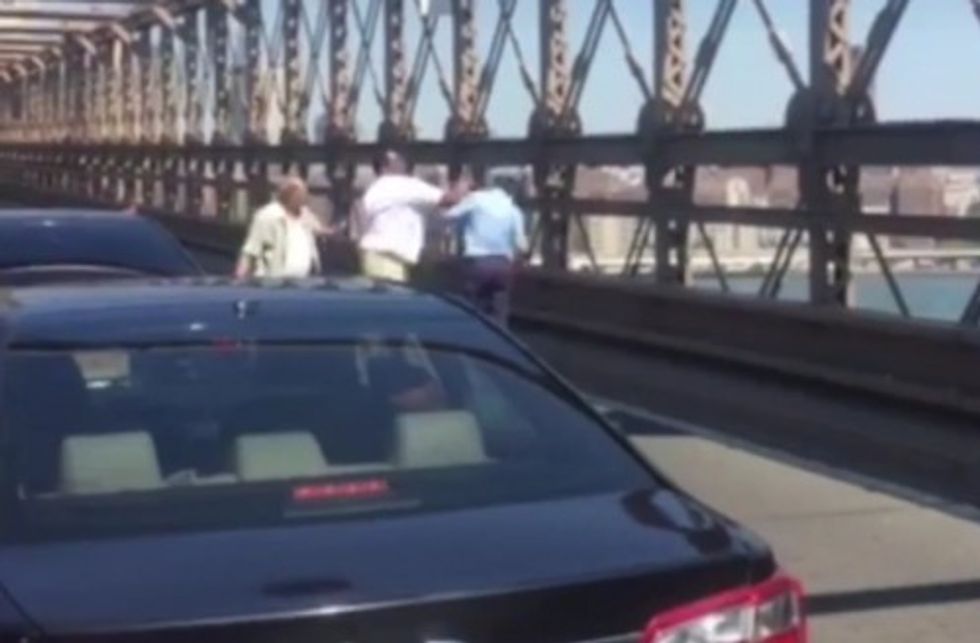 Image source: YouTube
That's when an elderly man in a yellow shirt, who witnesses said was driving with the elderly woman, got into the mix and punched the cabbie with a series of slow-motion swats the head.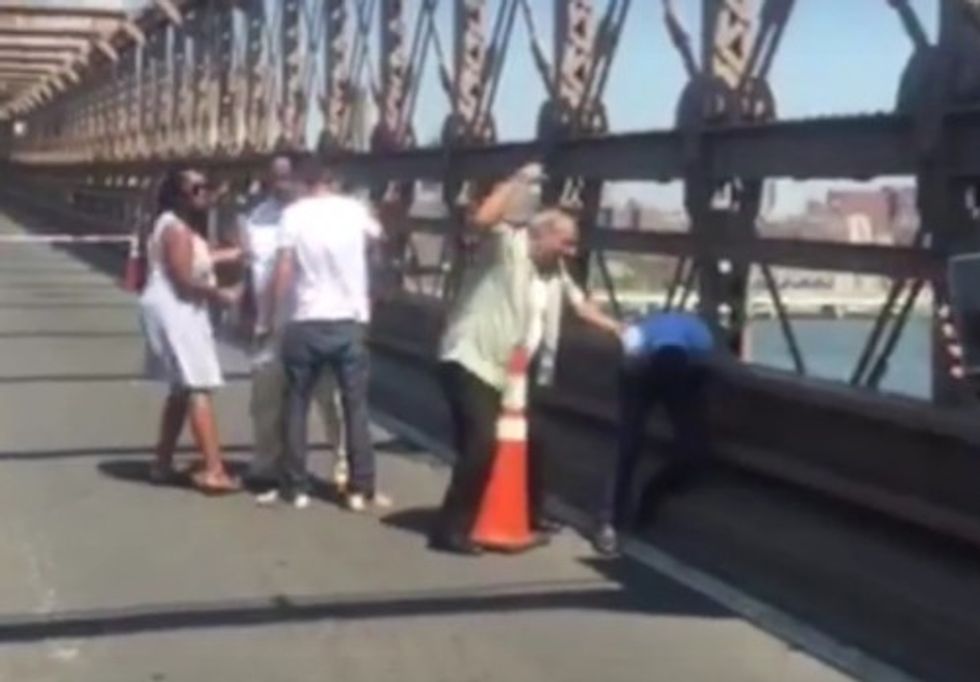 Image source: YouTube
"He's throwing punches like Floyd Mayweather Jr.," Freund told the paper, tongue hopefully in cheek. "He's just pummeling the guy."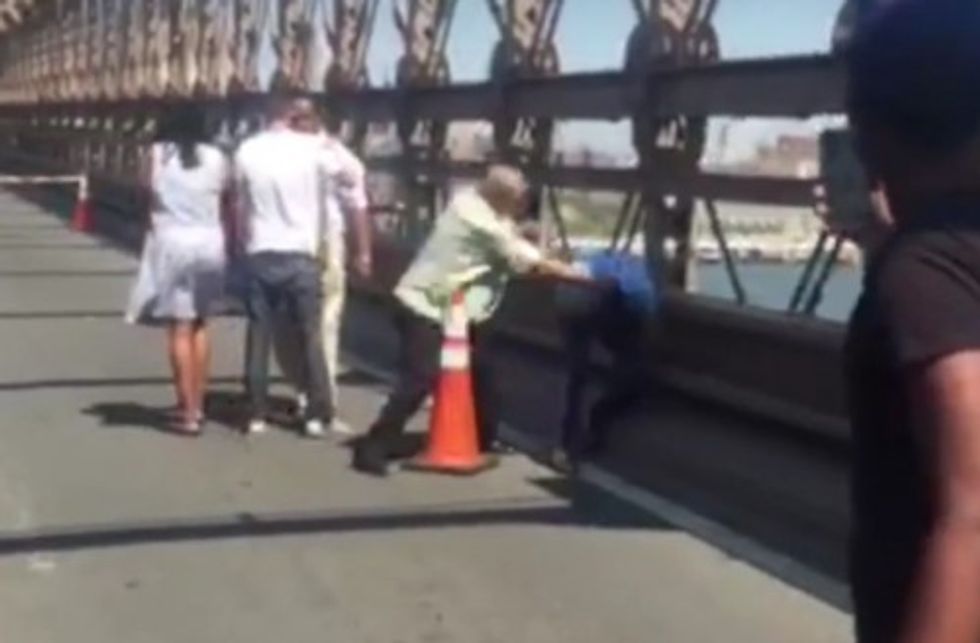 Image source: YouTube
Once restrained — another witnesses stepped in and threw water at the cabbie — the elderly man turned his attention to the cab itself, smashing it several times with a deft combination of front and rear kicks.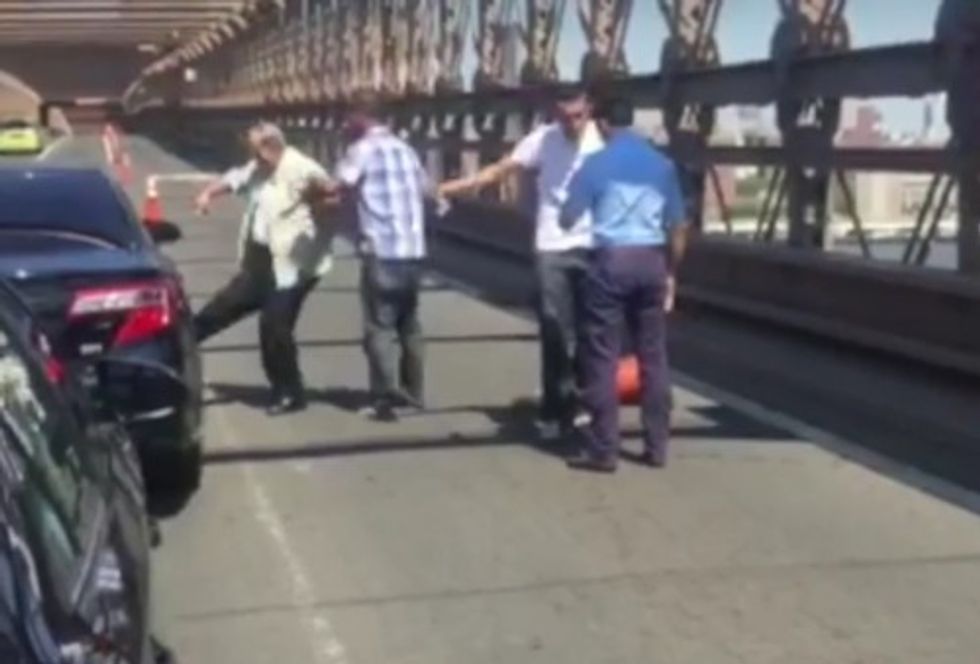 Image source: YouTube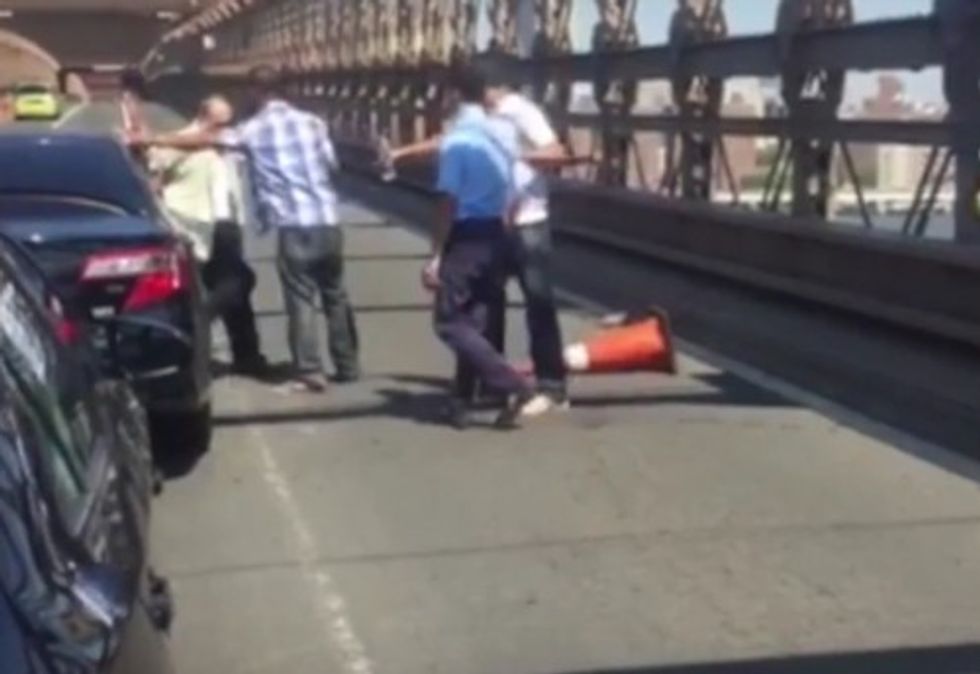 Image source: YouTube
Everybody cheesed it before the cops arrived, witnesses told the Daily News.
—
Follow Dave Urbanski (@DaveVUrbanski) on Twitter