Ahead of President Barack Obama's major speech to try to sell the Iran nuclear deal Wednesday, three leading House Democrats have declared they are against the deal.
Reps. Nita Lowey and Steve Israel of New York and Rep. Ted Deutch of Florida all announced they are against the deal with Iran, the Jewish Telegraph Agency reported.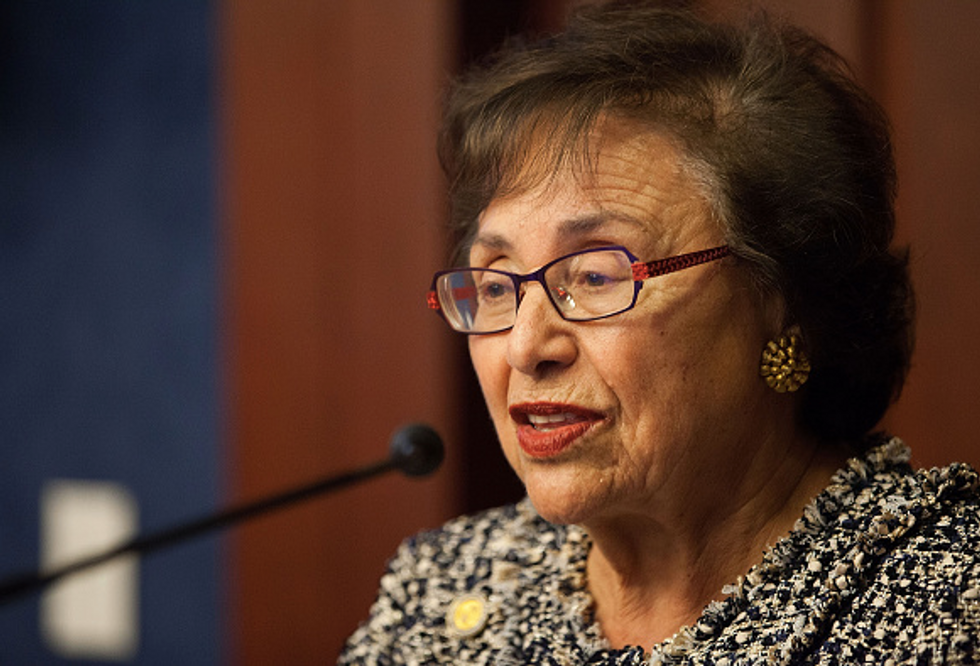 Rep. Nita Lowey is one of three top House Democrats who announced her opposition to the Iran nuclear deal. (Leah Puttkammer/Getty Images)
Iran has repeatedly threatened the nation of Israel, prompting most Republicans and some less-prominent Democrats to oppose the U.S.-led multilateral deal that allows the Islamic Republic to continue some enrichment of uranium for non-weaponized purposes, while limiting other aspects of its nuclear program in return for lifting crippling sanctions.
But Lowey is the senior Democrat on the House Appropriations Committee, Deutch is the ranking Democrat on the House Middle East subcommittee and Israel is the former chairman of the Democratic Congressional Campaign Committee, charged with getting Democrats elected to the House.
"This agreement will leave the international community with limited options in 15 years to prevent nuclear breakout in Iran, which will be an internationally recognized nuclear threshold state, capable of producing highly enriched uranium," Lowey said in a statement. "I am greatly concerned that the agreement lacks a crystal-clear statement that the international community reserves the right to take all military, economic and diplomatic measures necessary during the course of the deal and beyond to deter Iran from ever developing a nuclear weapon."
Deutch wrote an op-ed for the South Florida Sun-Sentinel expressing his opposition to the deal, while Israel told Newsday he is opposed as well.
Democratic National Committee Chairman Debbie Wasserman Schultz (D-Fla.) has said she is undecided on the deal.
Among Jewish Democrats in Congress backing the deal are Reps. Jan Schakowsky of Illinois and Sander Levin of Michigan, and Sens. Dianne Feinstein and Barbara Boxer of California.
Obama has vowed to veto any effort by Congress to kill the deal, and has tried to push his liberal base to advocate for the deal to Congress.