The FBI's investigation into Hilary Clinton's email conduct during her time as secretary of state is a criminal probe, the New York Post reported Wednesday night, citing sources.
"It's definitely a criminal probe," one source told the newspaper. "I'm not sure why they're not calling it a criminal probe."
[sharequote align="center"]"It's definitely a criminal probe."[/sharequote]
"The DOJ and FBI can conduct civil investigations in very limited circumstances," the source added, telling the Post that this isn't one of them. "In this case, a security violation would lead to criminal charges. Maybe DOJ is trying to protect her campaign."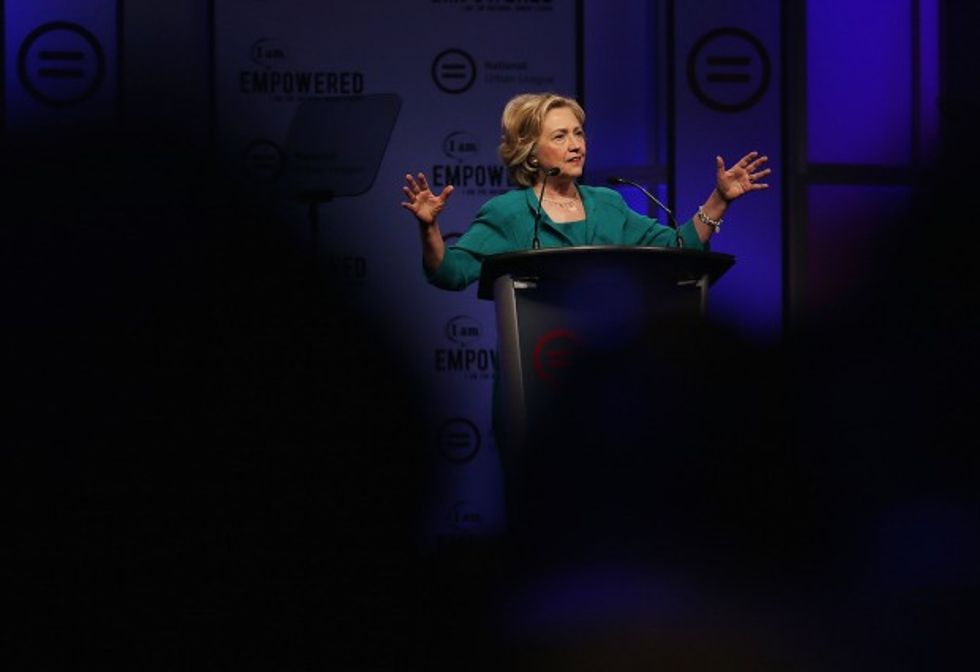 (Photo by Joe Raedle/Getty Images)
On Tuesday, The Washington Post reported the FBI has started to examine the security used to protect Clinton's private email system. Citing two government officials, the Post reported that the federal law enforcement agency contacted a Denver-based tech firm that helped maintain Clinton's email.
The Democratic frontrunner's campaign has repeatedly dismissed sharp criticism of her use of a private email, characterizing the scrutiny as simply being partisan attacks on her. She has also maintained she didn't knowingly use it to send classified material.
Previously, Clinton's camp blasted The New York Times for publishing a story which initially reported that two inspectors general had asked the Department of Justice to open a criminal investigation into her email conduct. That report was heavily modified in the hours following its publication.
A representative for the Clinton campaign did not immediately respond to a request for comment Wednesday night from TheBlaze.
—
Follow the author of this story on Twitter and Facebook: