The FBI has started to examine the security used to protect Hillary Clinton's private email while she served as secretary of state, The Washington Post reported Tuesday night.
Citing two government officials, the Post reported that the federal law enforcement agency contacted a Denver-based tech firm that helped maintain Clinton's email.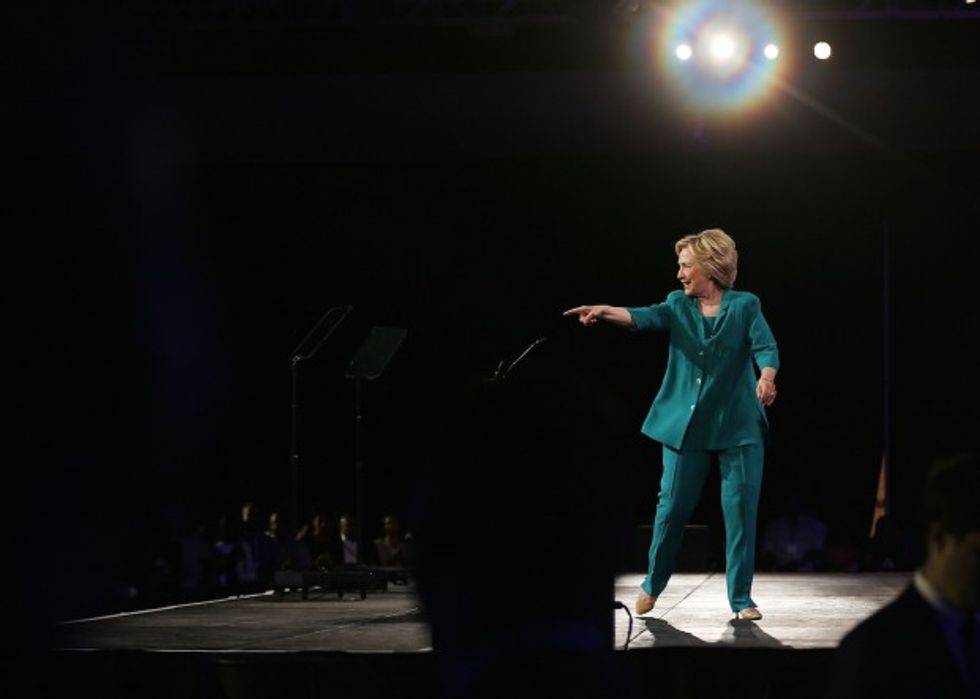 (Photo by Joe Raedle/Getty Images)
David Kendall, the Democratic frontrunner's lawyer, was also contacted by agents last week regarding questions about the security of a USB drive he has which holds work emails Clinton sent while serving in the Obama administration, according to the Post.
"The government is seeking assurance about the storage of those materials. We are actively cooperating," Kendall confirmed to the Post.
Clinton's use of a private email to conduct official government business has drawn intense scrutiny from the public, government officials and Republican 2016 hopefuls.
—
Follow the author of this story on Twitter and Facebook: