Love them or hate them, "Minions" are taking over — literally. At least, that's the impression you might be left with after seeing what happened in Ireland.
A motorist captured video of a giant inflatable Minion stuck rolling on its side in the middle of a Dublin road Tuesday afternoon, leaving drivers to dodge the larger-than-life oblong creature, Mashable reported.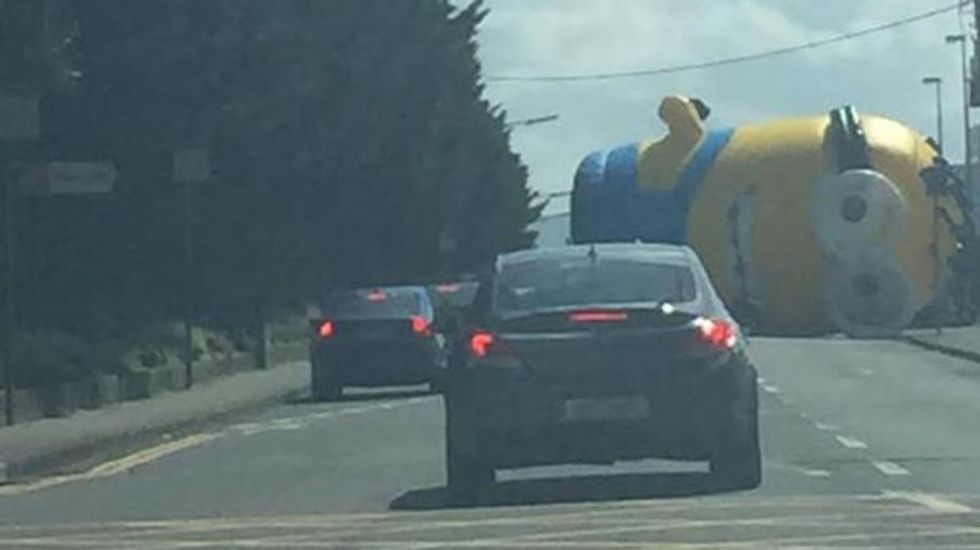 Image source: YouTube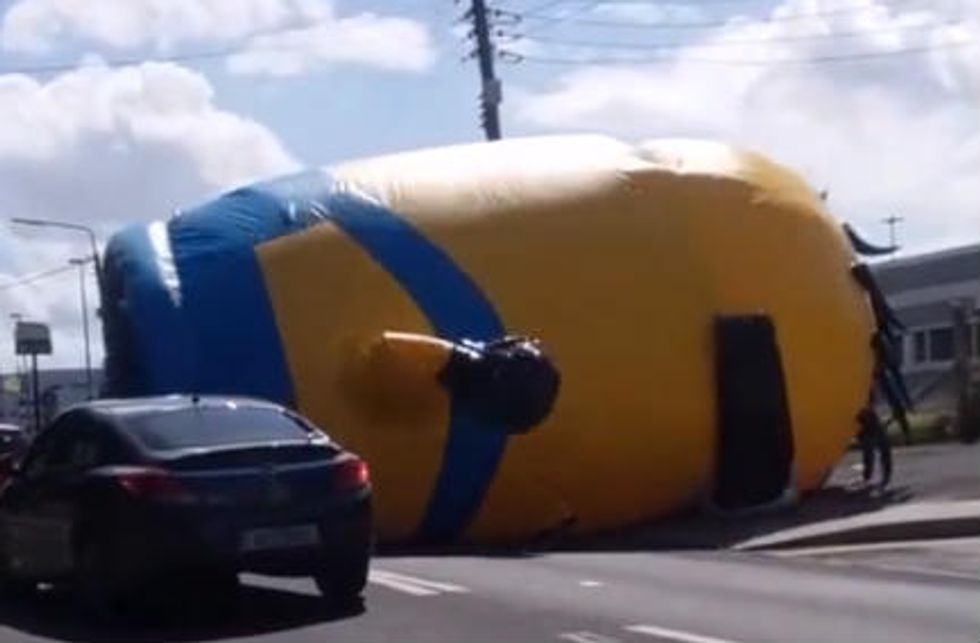 Image source: YouTube
In the background, you can hear the wind blowing as the yellow giant comes barreling toward its next victim. But the driver behind the wheel – and the camera – tilts the lens down just as their fate approaches.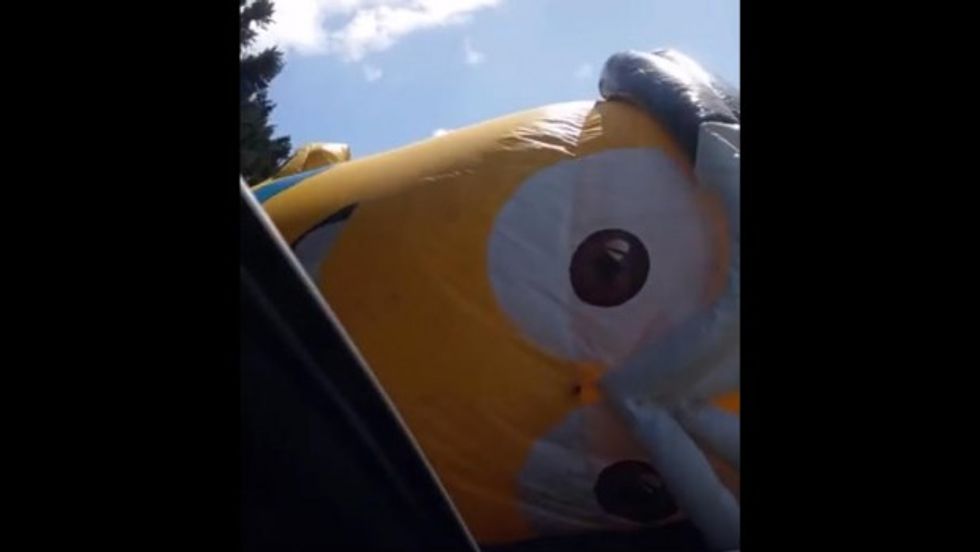 Image source: YouTube
Watch as the massive Minion overtakes the streets of Dublin:
Police were eventually able to catch up with the inflated object and let its air out, according to the Journal in Ireland. However, witnesses said they still don't know the huge creature got loose and authorities are looking into whether any regulations were broken.
There's a giant minion in Omni.. Hell really is a place on earth pic.twitter.com/EOdE1gMWs4

— Rachel (@shagaway) August 2, 2015
"I'm not sure how it got loose but I just saw it coming loose and flying across the road as we were driving," Erin Van Londen said.
The cartoon inflatable was between "30 and 40 feet" high before police started letting the air out, according to Van Londen.
One witness said the Minion knocked their mirror off, but no injuries were reported.
(H/T: Mashable)
–
Follow Jon Street (@JonStreet) on Twitter