Glenn Beck says President Barack Obama recently made the perfect argument against Planned Parenthood, though he doesn't believe the president is self-aware enough to realize what he said.
Obama was speaking at the Young African Leaders Initiative Presidential Summit Town Hall earlier this week when he received a question about albinos being killed and their organs harvested for ritual purposes in Africa.
"There are important traditions and folkways that need to be respected -- that's part of who each culture is, each country is," Obama responded. "But there's also just foolish traditions and old ways of doing business that are based in ignorance. And they need to stop."
Obama compared the practice to racism and homophobia, concluding: "If there's one thing I want YALI leaders to come out with is that notion of you are strong by taking care of the people who are vulnerable, by looking after the minority, looking after the disabled, looking after the vulnerable."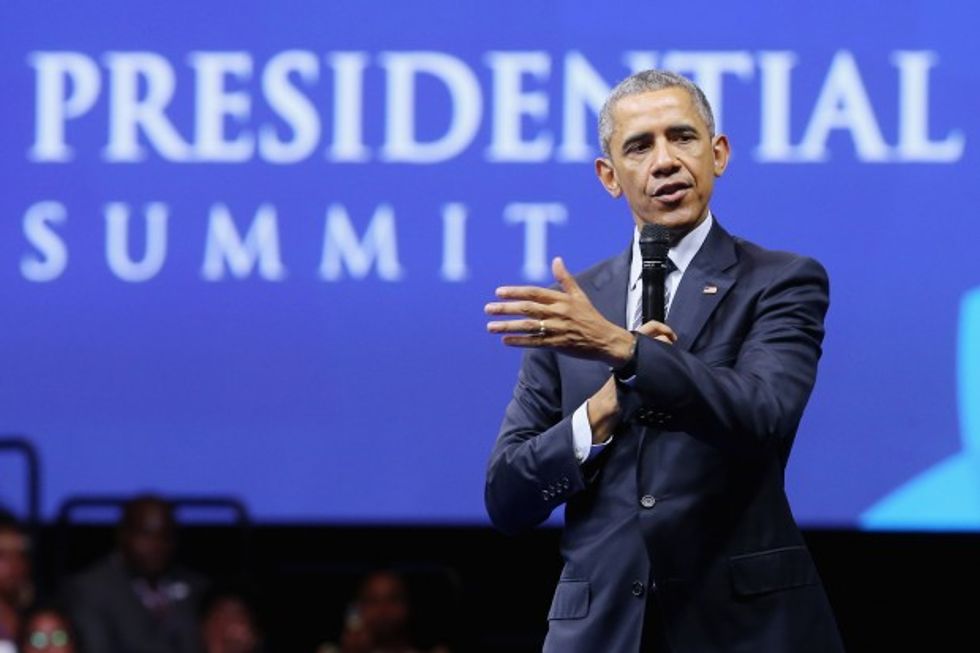 President Obama Addresses Young African Leaders Initiative Summit
(Image credit: Chip Somodevilla/Getty Images)
Beck commented: "Honestly, I've seen a lot of crazy things before. I've seen a lot of hypocrisy before. But I have never seen anything like this."
Beck said the president has been silent about Planned Parenthood and the numerous videos seemingly showing their officials discussing the harvesting and selling of aborted babies' organs, but he didn't hesitate to speak out against a similar practice in Africa.
"They're positioning women coming in for an abortion, they're positioning them in a way with an ultrasound to make sure they can cut the baby up without cutting the wrong organs that they have already pre-sold," Beck said. "It's sick."
Beck said Obama's comments read like something out of the Onion, saying he doesn't have "any words for the lack of self-awareness of our president."
"He's literally talking about the harvesting of organs in the most vulnerable!" Beck continued. "He's talking about, there's trouble when you stop seeing people as humans with a right to disagree. Oh, my God!"
The full episode of The Glenn Beck Program, along with many other live-streaming shows and thousands of hours of on-demand content, is available on just about any digital device. Click here to watch every Glenn Beck episode from the past 30 days for just $1!