Tonight's GOP debates offer many voters a first chance to hear from the candidates who have been eclipsed by the media's overwhelming coverage of Donald Trump. In the two hours allotted for the primetime GOP debate, all 10 candidates are expected to receive ten minutes of speaking time.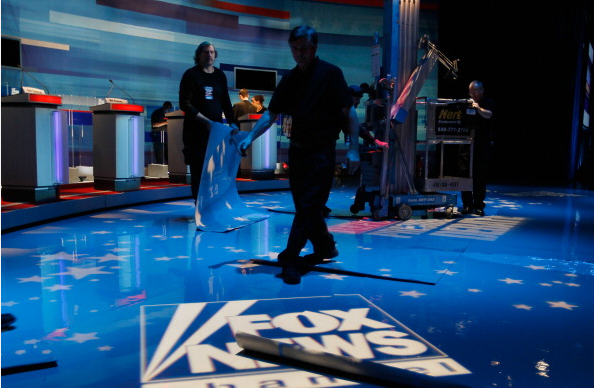 (Image source: Joe Raedle/Getty Images)
What a candidate says during their ten minutes is obviously going to be scrutinized and analyzed by viewers, journalists and opinion writers.
However, at least one person believes we should be focusing not on what the candidates are saying with their words, but rather the messages they send with their body language.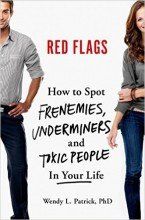 Image source: Amazon
Author, public speaker and trial lawyer Wendy L. Patrick, Ph.D., has been studying the non-verbal communication coming from witnesses and lawyers for twenty years.
In her latest book, "Red Flags, How to spot Frenemies, Underminers and Toxic People in Your Life," Patrick offers tips on how to avoid people you don't need in your personal and professional worlds.
She also believes these tools are important to selecting someone who wants to earn your vote.
Patrick told TheBlaze about some of the key signals she looks for while watching the testimony of witnesses and the presentations from lawyers in the courtroom.
A veteran of more than 150 trials, Patrick explained the basic "no-nos" when it comes to hand gestures.
"Jurors tell us, 'We don't like people pointing at us. We don't like people making hand gestures like they're talking down to us.'" Patrick said. "They don't like a finger wagging at them. They like open palm expressions."
Credit: AFP/Getty Images
Addressing the authenticity of hand gestures used by politicians -- as well as witnesses in trials -- Patrick explained, "The tricky thing about hand gestures, they are unconscious."
"Hand gestures have to be practiced or they don't come off as correct. Hand gestures can either hurt or help what you're saying, depending on their consistency," she added.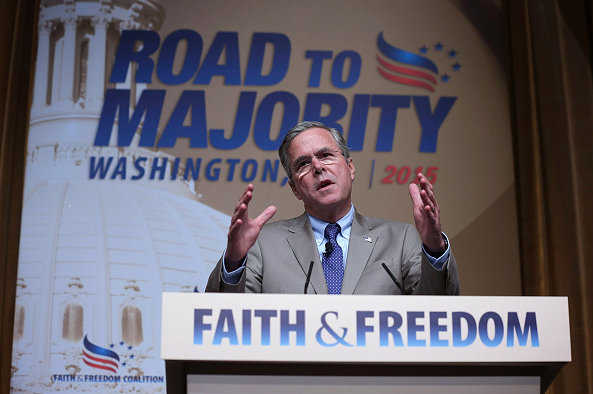 (Photo by Alex Wong/Getty Images)
Patrick also stressed her twenty years of research showed it is important for "both palms to be open and the arms outstretched a little bit," especially for someone asking for people's vote. She called this a "universal sign of humility."
In addition to the finger wagging and finger pointing, Patrick suggested the gestures to be avoided at all costs include "anything that will perceived as an overt sign of aggression, like the fist...that's a fighting stance."
But the eyes really are the "gold standard," Patrcik told TheBlaze.
Dr. Patrick began keying in on the eyes after years of working with "psychopaths." She said a psychopath will "smile with every part of their body, but the eyes."
Patrick is keen on making sure that what is being projected by the eyes matches what is being said by the speaker, something she refers to as "counter-intuition." She clarified by saying, "You have a candidate who is talking about how confident they are, and their eyes and facial expression belie their words."
When a candidate is uncomfortable with a question or topic, there are other visible signs Patrick said to monitor. "Blinking, swallowing, muscle tension, the Adam's apple with men can be keys to indicate the speaker is nervous, stretching the truth, exaggerating or guessing," according to Patrick.
__
Follow Mike Opelka (@Stuntbrain) on Twitter.