Bristol Palin's compensation from a teen pregnancy charity was considered for an IRS audit by Lois Lerner, according to a newly released Senate report on the agency's targeting of conservative groups, USA Today reported.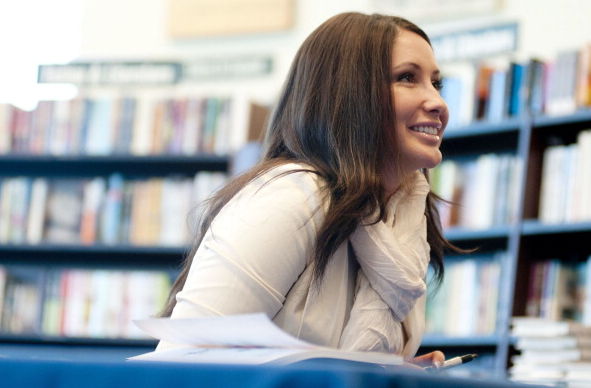 Laura Segall/ Getty Images
Emails from Lerner, the former director of the IRS's tax-exempt organizations unit, played a prominent part of the Senate Finance Committee's two-year investigation.
Chairman Orrin Hatch (R-Utah) pointed to a 2011 email as an "example of Lerner's interest in conservative organizations," USA Today reported. In it, she inquired if the IRS should launch an audit of Candie's Foundation, which paid Palin — the daughter of former Alaska governor and 2008 Republican vice presidential nominee Sarah Palin — $332,500 for being a celebrity spokesperson.
"Thoughts on the Bristol Palin issue?" Lerner wrote to her staff. "I'm asking because I don't know whether to send to Exam as a referral." Lerner questioned if Palin's pay violated IRS rules banning charitable groups privately benefitting individuals. USA Today reported there was no evidence from the Senate report that an audit was initiated.
The bipartisan Senate report concluded that Lerner poorly mismanaged the scrutiny of Tea Party organizations and fostered a dysfunctional office culture. But Republicans and Democrats could not agree on the extent to which the IRS targeting of conservative groups seeking tax exemptions were motivated by Lerner's Democratic political beliefs.
Bristol Palin first made headlines two months before the 2008 presidential election when the Palin family announced she was pregnant at age 17. She recently broke off her engagement to Medal of Honor recipient Dakota Meyer and has announced she is pregnant with her second child.
—
Follow Dave Urbanski (@DaveVUrbanski) on Twitter