Dustin McCaslin took his DJI Phantom 3 drone to Pismo Beach, California, over the weekend hoping to fly it over the ocean and capture footage of surfers. He ended up capturing something a bit worrisome on camera.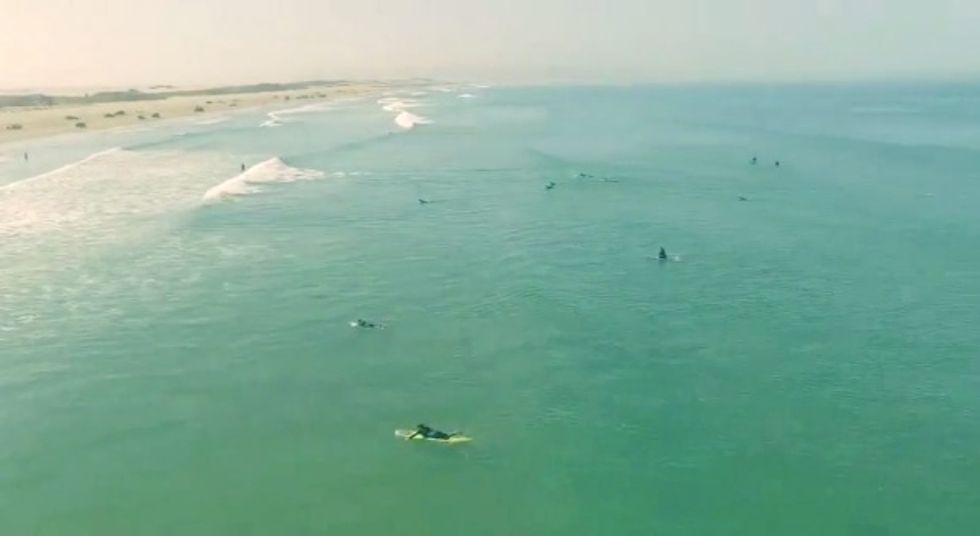 Image source: YouTube
McCaslin's video starts with a panorama of the beach on a sunny day and an ocean filled with surfers waiting on the next big wave.
A little over one-minute into the clip, McCaslin spotted what he initially thought was a strand of sea weed.
"As I got closer, I see it's not only a shark, but looks to be a great white," he told TheBlaze.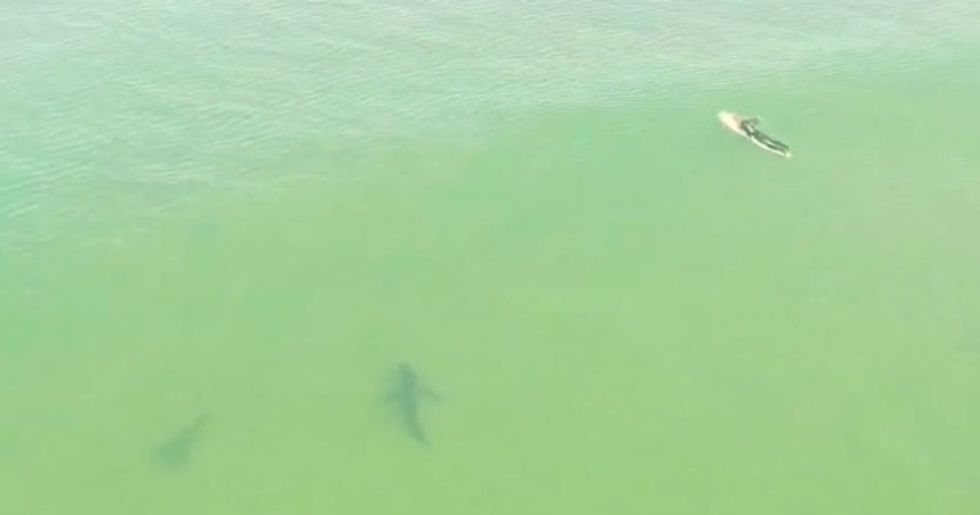 Image source: YouTube
McCaslin said that he flew the drone back to dry land and showed the footage to lifeguard Patrick Cullen. A boat was dispatched to check out the area. McCaslin said he was told the big fish appeared to be "very sharky" adding that the sharks are "always out there, we just can't see them."
__
Follow Mike Opelka (@Stuntbrain) on Twitter.