"Lord of the Rings" actor John Rhys-Davies said Western inaction and political correctness in the face of Islamic terrorism threatens civilization as we know it.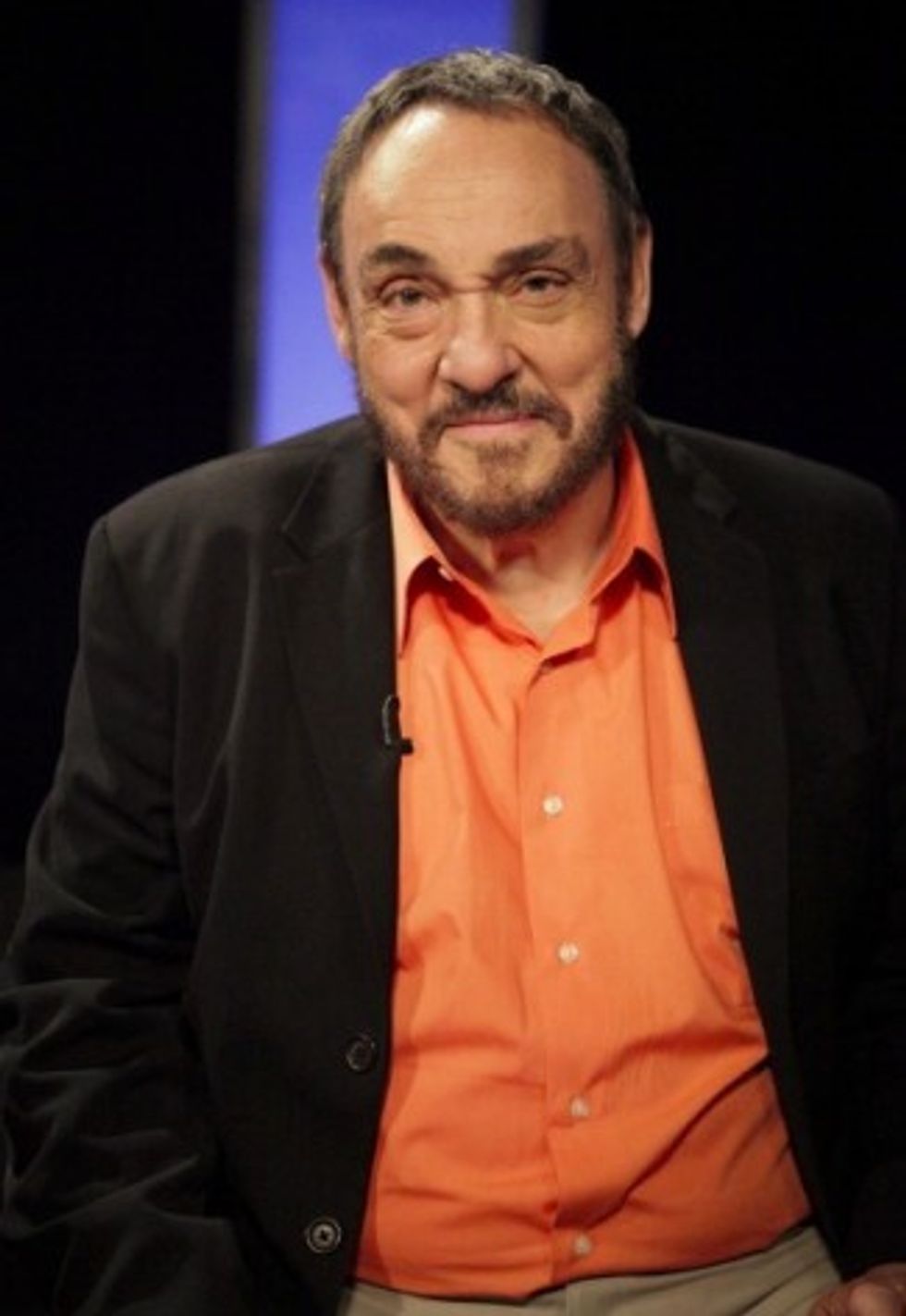 John Rhys-Davies (Image source: Nicole Wilder/Syfy/NBCU Photo Bank via Getty Images)
"There is an extraordinary silence in the West," the Welsh thespian observed on Adam Carolla's podcast Monday. "Basically, Christianity in the Middle East and in Africa is being wiped out. I mean not just ideologically but physically, and people are being enslaved and killed because they are Christians. And your country and my country are doing nothing about it."
Carolla launched into a brief tirade about the widespread fear of "judging" others.
"This notion that we've evolved into a species that's incapable of judging other groups and what they're doing, especially when it's beheading people or setting people on fire or throwing acid in the face of schoolgirls," Carolla said. "I like that kind of judging! That's evolved!"
When things turned to how the West ultimately handed its enemies in World War II, Rhys-Davies spoke about the battle's long-term results.
"Fascism in Europe was destroyed," Rhys-Davies said. "Japanese imperialism in the Far East was wholly destroyed. They were the greatest generation. They knew what they were fighting for, and they won."
Rhys-Davies' interview with Carolla promoted the DVD release of "Return to the Hiding Place," a film about Jews in Holland during World War II, The Hollywood Reporter said.
"This is a unique age. We don't want to be judgmental," said Rhys-Davies, also known for his role in Indiana Jones' friend in "Raiders of the Lost Ark" and its sequels. "Every other age that's come before us has believed exactly the opposite. I mean, T.S. Eliot referred to 'the common pursuit of true judgment.' Yes. That's what it's about. Getting our judgments right. Getting them accurate."
He then turned his attention to today's elected officials: "It's an age where politicians don't actually say what they believe. They are afraid of being judged as being partisan. Heaven forbid that we should criticize people who, after all, share a different value system."
"But it's all relevant," he said, mocking politically correct talking points. "It's all equally relative, isn't it? We're all the same. And God and the devil, they're the same aren't they, really? Right and wrong? It's really just two faces of the same coin."
Rhys-Davies added that "we have lost our moral compass completely," and if we don't find it "we're going to lose our civilization. I think we're going to lose Western European Christian civilization, anyway."
Here's the podcast. Rhys-Davies' commentary on these subjects begins around the 15-minute mark. (Content warning: Some profanity):
—
Follow Dave Urbanski (@DaveVUrbanski) on Twitter