When retired Staff Sgt. Robert Bartlett heard that the U.S. and other world powers had struck a deal to lift sanctions against Iran in exchange for the country curbing its nuclear program, he said he "couldn't believe it."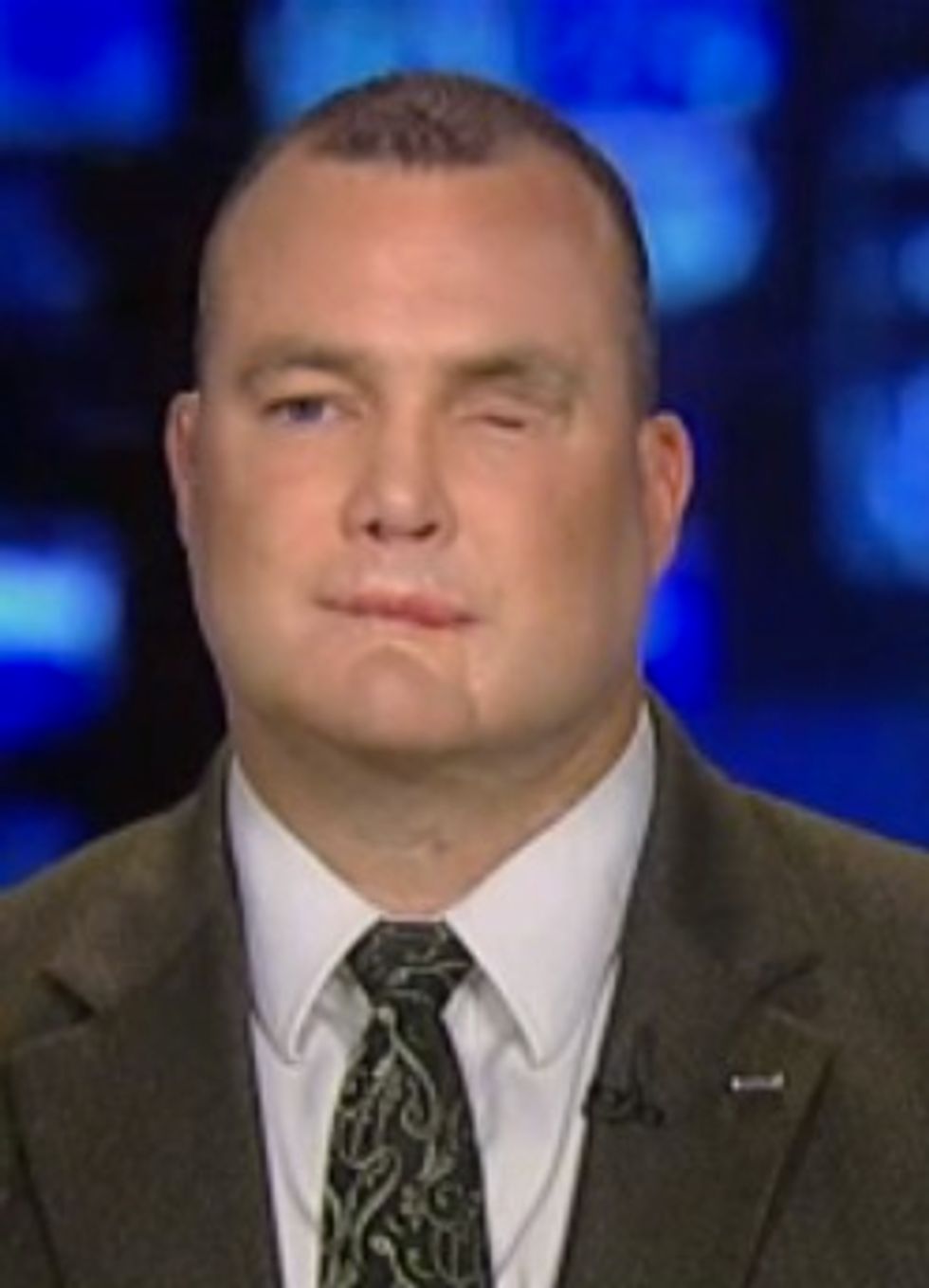 Sgt. Bartlett, who was wounded in Iran in 2005 by a bomb while his friend was killed, is not staying silent on his viewpoint regarding the Iran nuclear deal. (Image source: Fox News)
"I didn't want to believe it," he told Megyn Kelly on Fox News' the Kelly File Tuesday night. "The very country that killed so many Americans over in Iraq, I just couldn't believe it. They were choosing another country over somebody who fought for their country, somebody who had died for their country."
But Bartlett is not staying quiet about it.
"I made a promise a long time ago that I would protect this country no matter what," he said on the Kelly File, adding that he also made a promise to live for his comrade who was killed by an Iranian bomb next to him.
Bartlett believes he's continuing to make good on that promise with an ad sponsored by the organization Veterans Against the Deal.
"I was blown up by an Iranian bomb," he said in the ad posted Monday. "It cut me in half from the left corner of my temple down through my jaw. It took my gunner's legs off. Total devastation."
Bartlett went on to describe how extremists kidnapped children, killed them in front of of villagers and said "we're going to run our bombs out of here."
"That's who we're making a deal with," Bartlett said in the one-minute ad.
"Every politician who's involved in this will be held accountable. They will have blood on their hands. A vote for this deal means more money for Iranian terrorism. What do you think they're going to do when they get more money?" Bartlett asked, before encouraging people to call on their senators to reject the deal.
Watch the ad:
Bartlett, according to a feature by the U.S. Army, was an Army scout sniper in 2005 when he was blinded in his left eye by this bomb, had several features of his face blown off and was severely burned. He had over 40 surgeries within three-and-a-half years as a result.
In hearing Kelly mention the justifications that the deal will prevent Iran from developing a nuclear weapon, Bartlett shook his head in disbelief.
"The deal is not going to stop them from having a nuke. They were trying to build a nuke long before we put any sanctions on them. We put sanctions on them to stop them from building nukes — that was the whole point," he said, adding that he thinks the lifting of the sanctions now will only embolden them.
Watch Bartlett speak about his views on the Iran nuke deal on the Kelly File:
The United States, Russia, China, Britain, France and Germany reached an agreement with Iran on July 14 that would curtail its nuclear program in exchange for billions of dollars in relief from economic sanctions. Congress is expected to vote next month on a resolution rejecting the agreement.
Republicans are almost universally opposed at this point, while Sen. Chuck Schumer (D-New York) also came out publicly, saying he would reject the agreement.
—
The Associated Press contributed to this report.