Black Lives Matter protesters punctuated the conclusion of Republican presidential candidate Jeb Bush's town hall meeting in Las Vegas Wednesday, chanting the familiar slogan as the former Florida governor exited the room earlier than usual.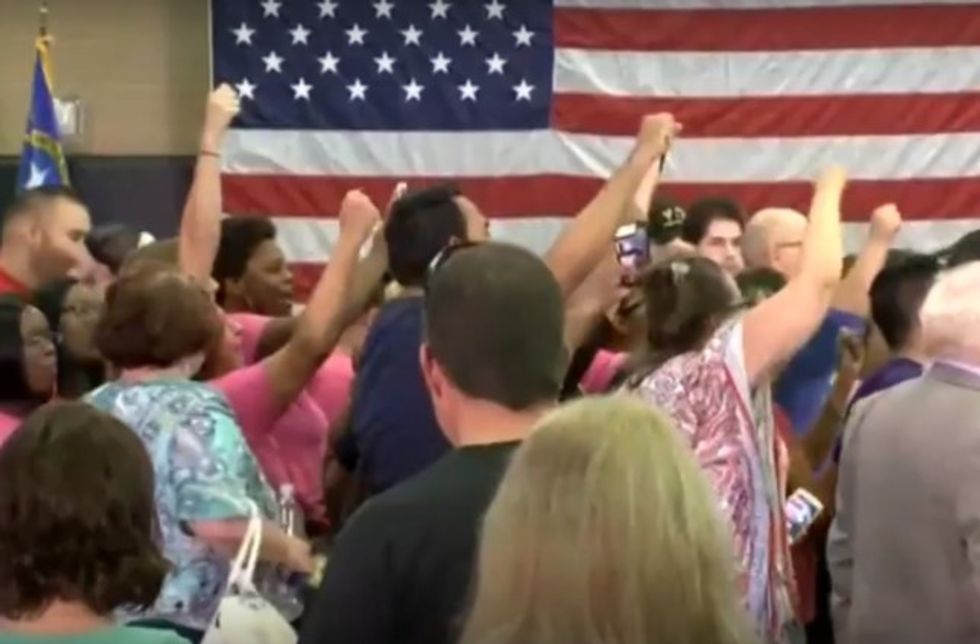 Image source: YouTube
The tone apparently began turning when Bush was asked questions relating to race.
Asked about his views on how blacks are treated in the criminal justice system and by police, Bush acknowledged there is racism in America and "these problems have gotten worse in the last few years," adding that those affected "no longer trust the basic institutions in our society that they need to trust," CNN reported.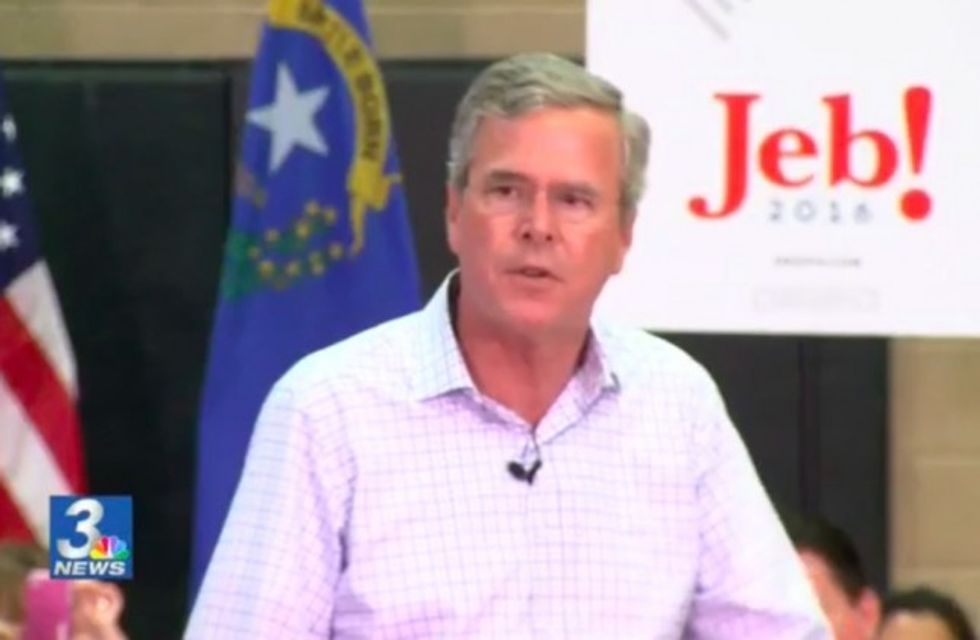 Image source: KSNV-TV
After he was asked how he relates to those experiencing these problems, Bush brought up his White House campaign.
"I relate to it by running for president to try and create a climate where there is civility and understanding and to encourage mayors, leaders at the local level to engage so that there is not despair and isolation in communities," he said.
But at that point, Bush didn't give his typical closing statement and began shaking hands and exiting the room — and that's when the "black lives matter" chanting took the spotlight, CNN reported.
As the following clip ended, Bush was seen attempting to shake a protester's hand, but the man didn't extend his and instead began yelling a question at Bush:
"They wanted to know how he felt about what's going on in Ferguson and what's going on with policing," audience member Erika Washington told KSNV-TV. "You may not live it, but you have to say, 'I see it, I hear, I'm here, I want to listen, I want to be a part of the solution.'"
Black Lives Matter protesters have made headlines since hijacking a Bernie Sanders political rally over the weekend. In response, GOP candidate Donald Trump declared that he'd never allow protesters to take over his rallies, even saying he might get physical himself if necessary.
—
Follow Dave Urbanski (@DaveVUrbanski) on Twitter