Young people living in Washington, D.C., are seen in a new video posted online this week struggling to name the difference between a Democrat and socialist.
After Democratic National Committee chairwoman Debbie Wasserman-Schultz was unable to provide an answer to the question during a recent news appearance, college-news outlet Campus Reform set out to ask students in the nation's capital.
"What do you think the difference is between a Democrat and a socialist?" a pair of reporters asked young people.
The millennials were stumped.
"Umm," one replied.
"That's a hard question." echoed another. "Umm."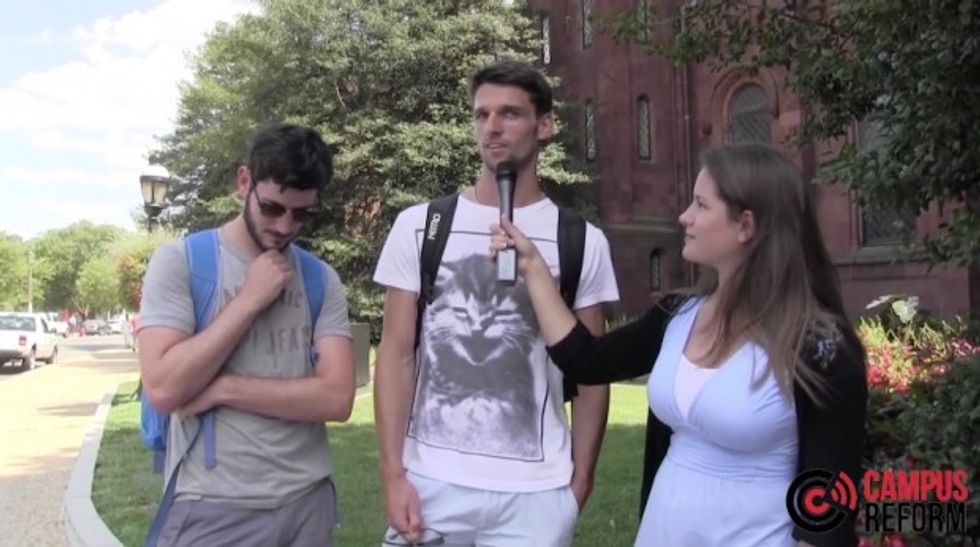 Image source: YouTube screen grab
Others brazenly told the reporters they had no idea what separated the two ideologically.
"I don't know what's the difference," a man said.
"I have no idea," one woman replied.
[sharequote align="center"]"I have no idea."[/sharequote]
One young person posited why he thought it's "pretty difficult" to tell the difference between the two.
"I don't think in this country you can really separate them that easily. Not right now," he said.
—
Follow the author of this story on Twitter and Facebook: